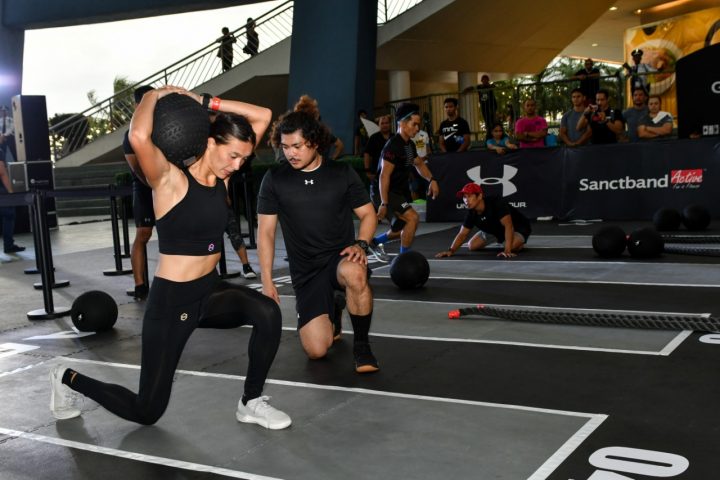 Test of Will, Under Armour's most advanced urban fitness challenge, returned for a fourth edition with new "Elite" category
The challenges in this year's Test of Will were focused on battle ropes, which raised the stakes with an elite category designed for fitness enthusiasts looking to challenge themselves further.
Under Armour's Test of Will is Asia's most advanced urban fitness challenge offering people from all backgrounds a chance to test their strength and will through a series of exercises across 3 age categories.
This year's edition introduced a brand new elite category, designed to further push one's limits with added difficulties.
Regardless of fitness level, the public was encouraged to register for the event, which happened last July 13-14, 2019 at the SM Mall of Asia Music Hall.
Manila, Philippines 一 Under Armour's Test of Will, Asia's most popular urban fitness challenge, returned for a fourth edition last July 13 and 14 at the SM Mall of Asia Music Hall.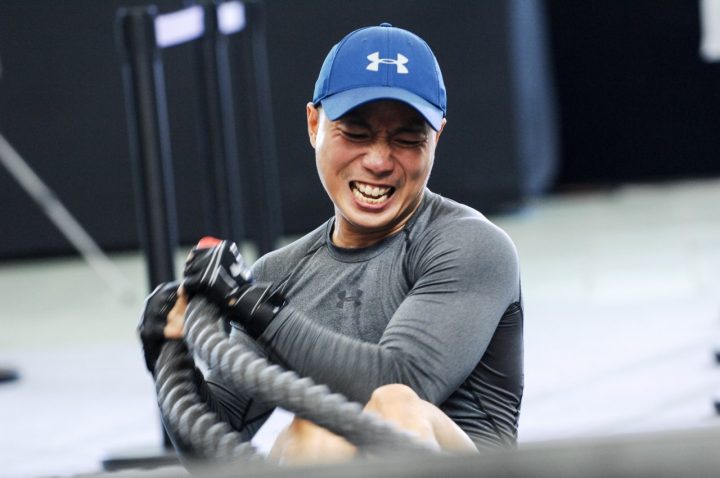 Test of Will aims to provide a platform for athletes and everyday fitness enthusiasts to push the limits of their strength, endurance, and power. The event took place in Singapore, Thailand, and the Philippines. Lorenzo Leonardo and Vanessa Capuyon, winners of the Philippine standoff's Open Category, walked away with PHP 87,000 in cash each while Mel Chan and Lexi Noval, champions of the Elite Category, brought home PHP 125,000 each.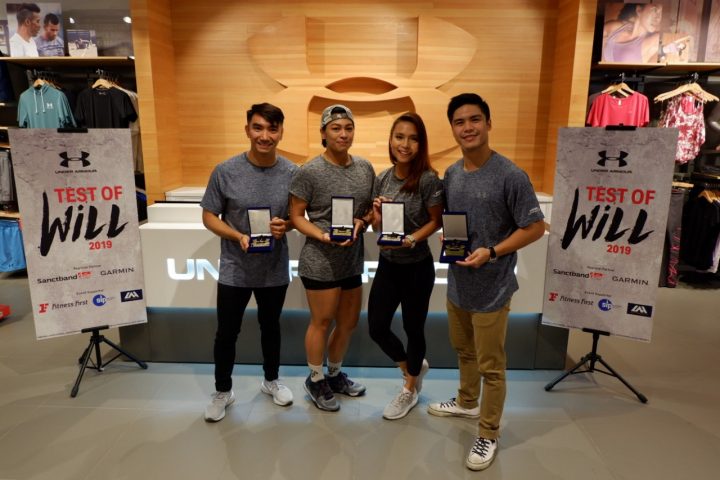 "It's amazing! I'm grateful to Under Armour because this [Test of Will] is the kind of initiation and advocacy that I really admire from brands一when they try to bring out and show people that they can test their limits and go beyond what they think they can do," Elite Category champion Lexi Noval said when asked about winning. On the other hand, the announcement truly surprised
Open Category champion Lorenzo Leonardo. When asked to give advice to future Test of Will participants, he said, "Every year is different. Just maintain a healthy lifestyle, workout daily, and you can achieve anything."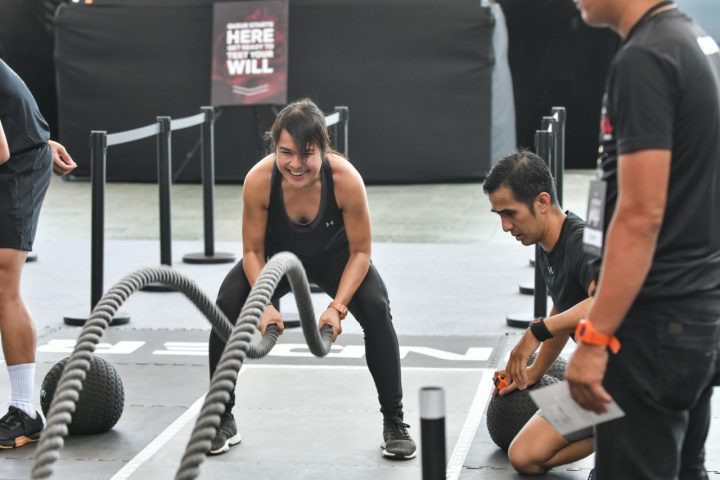 The competition consisted of four challenges, each lasting one minute, and the participants were scored based on the number of repetitions they achieved. This year's unique challenges were designed around battle ropes by leading personal trainer, Henrik Olofsson, namely double rope slams, rope Russian twist, reverse lunges, and rope pulls. Dialing up the intensity from previous years, participants competed in the new Elite Category this 2019, where half the stations had added difficulties.
Under Armour partnered with popular gym branches Fitness First Mall of Asia, Fitness First Platinum Greenhills, and Fitness First North EDSA to run a series of free training events last June 29 for all registered participants.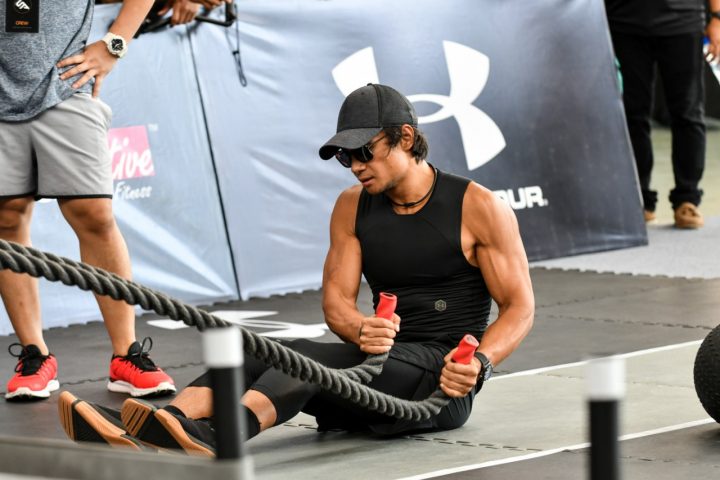 Under Armour also recently launched Rush and Recovery, its newest FDA-approved performance apparel line designed to be worn at the time of sweat as well as post training. Developed in partnership with Celliant, the scientifically engineered fabric promotes endurance, strength, and energy return, enabling improved sporting performance.
"Under Armour's mission is to make athletes better. We launched the Rush & Recovery collection with this goal in mind, and Test of Will is just another way for us to empower athletes by giving them a platform to put their fitness to the test and push their limits even further," said Michael Binger, CEO of Triple Pte Ltd, the exclusive distributor of Under Armour in Southeast Asia.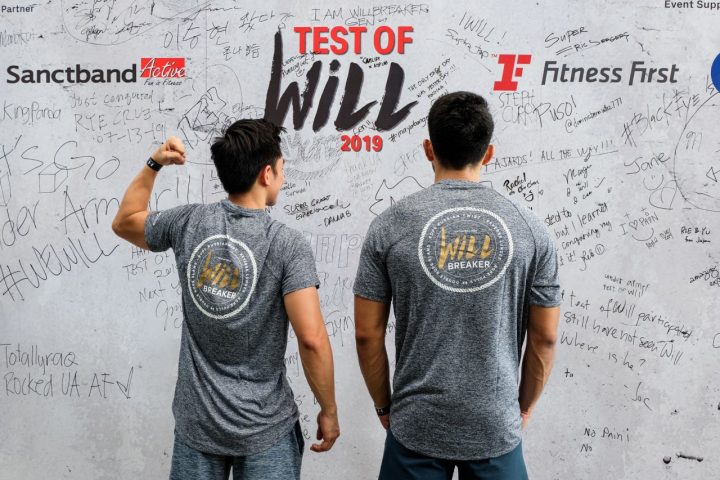 On top of this, Under Armour is once again giving Filipino athletes and fitness aficionados something new to look forward to with the introduction of its latest shoe innovationーUA HOVR Apex. It combines both UA HOVR™ and UA TriBase technologies, guaranteeing maximum energy return for wearers, as well as added comfort and the stability and flexibility needed in a wide variety of workouts.
This year's Test of Will saw the participation of even more challengers, breaking the record of last year's standoffs. Apart from this year's attendance, it's also the inspiring stories一on and off the competition ground一that made Test of Will 2019 truly successful. What could possibly be next for 2020? Whatever it is, Under Armour will keep its promise to make you better. Stay tuned for more.