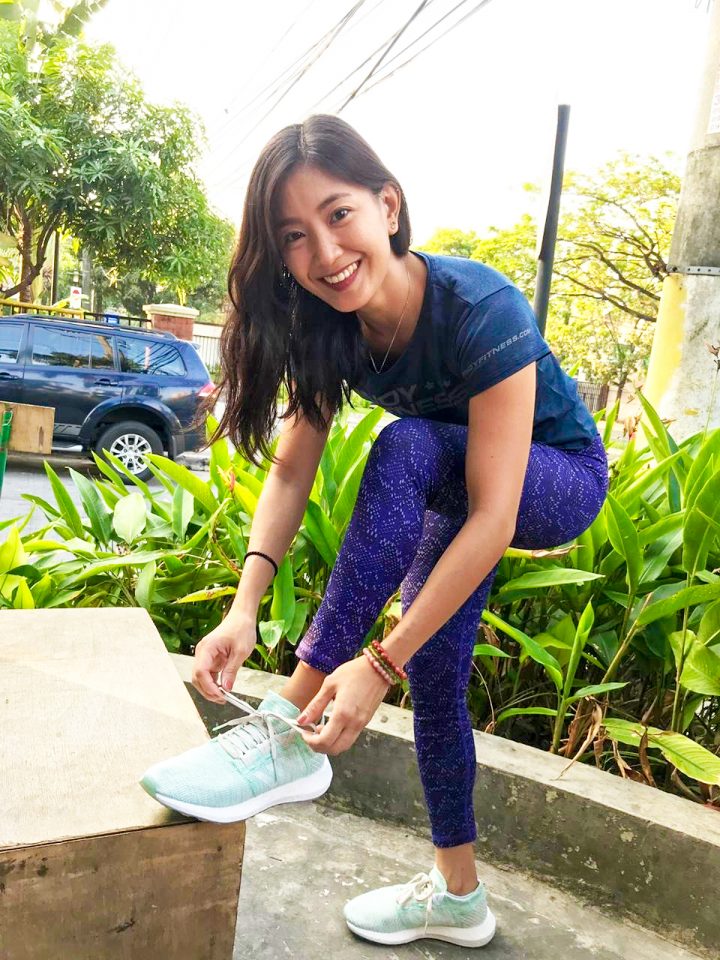 Just recently, Adidas Philippines unveiled the PureBOOST GO in two seasonal colorways —black with ivy/orange details and clear mint silhouettes. Known for its Expanded Landing Zone feature, the PureBOOST GO seems to be the crowd favorite amongst the urban runners due to its sleek style, lightweight feel and comfortable cushion, specifically designed for changing directions.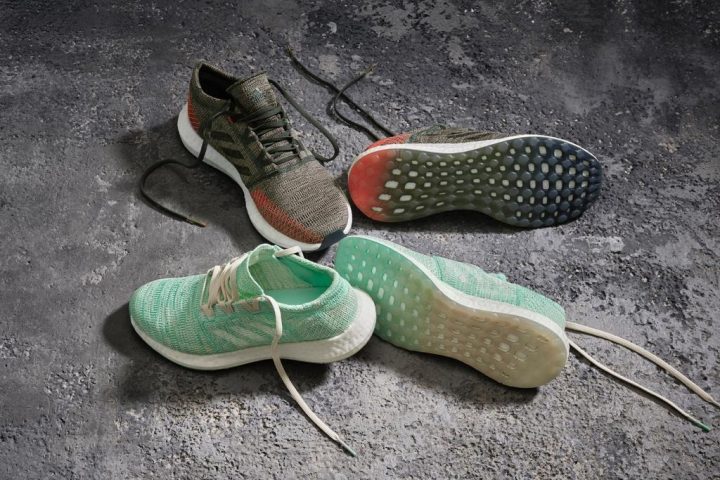 City Chase Run: PureBOOST GO experience
As the PureBOOST GO aims to elevate the street running experience, Adidas Philippines, in cooperation with Adidas Runners Manila, launched its second City Chase Run on April 06, 2019, wherein different running enthusiasts were invited to give these shoes a "go".
Here is map of the trial run: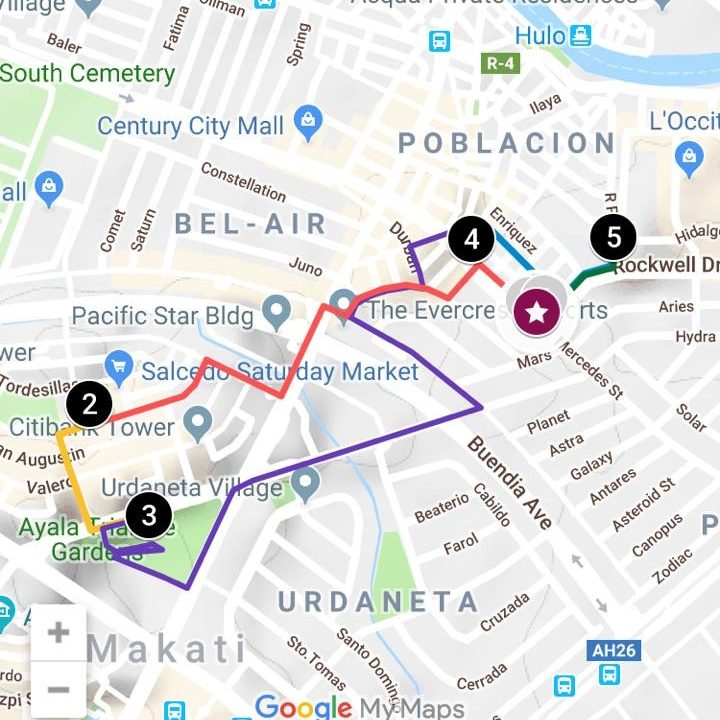 Here are my teammates, Eric and Jonathan, during the trial run.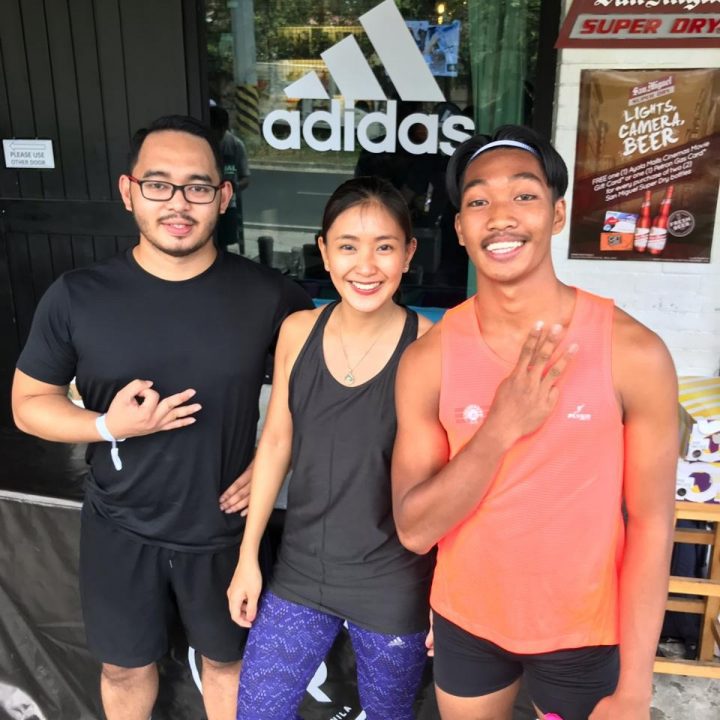 After running around the streets of Makati and completing the challenges in between, here is my take on the Adidas PureBOOST GO.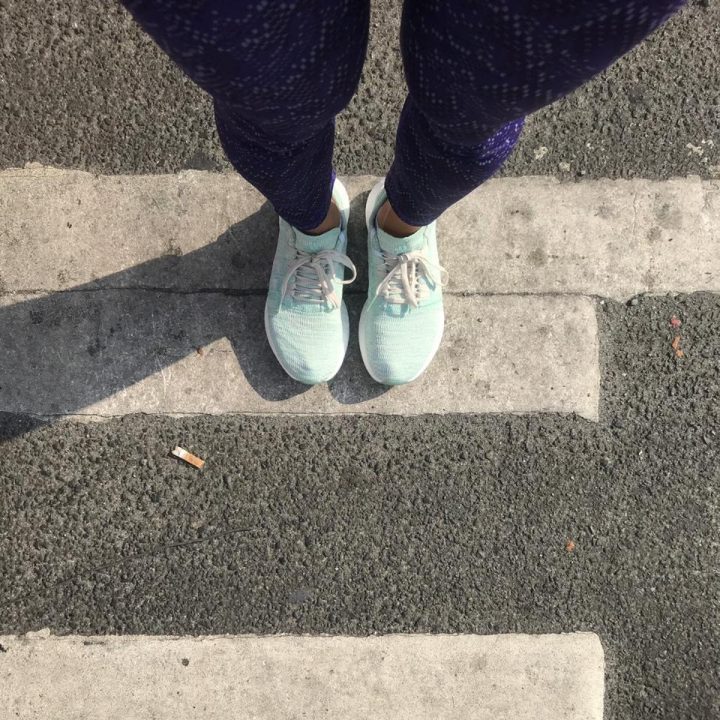 Breathable boost and freedom of movement
The PureBOOST GO felt very light on the feet because of its responsive cushioning technology. The shoes were comfortably steady, just having the right amount of bounce on my feet, amidst the sharp turns that we encountered while running.
Despite the heat and the friction, the thin upper knit feature of PureBOOST Go creates ample space for air circulation. The breathable soft knit also allows runners to have more flexibility as to their strides. Due to its ultra-flexibility, however, there is a tendency for the shoes to become a little bit loose, especially when you land at a bad angle or when you run at an uneven pavement.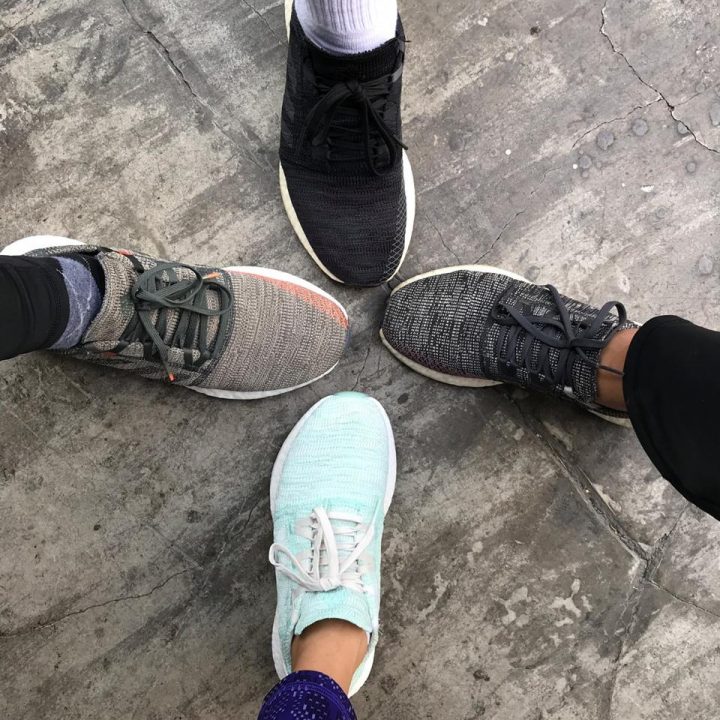 Ooh baby, I love your (color)WAY!
The over-all design of the PureBOOST Go allows you to shift and stride with style. Another added bonus of the shoes is its effortless fit.
For men, the black with ivy/orange colorway adds a dark yet alluring addition to the collection (core black/grey and carbon/red and white/grey). For women, the cool mint colorway for women adds a touch of color to the existing colorways (carbon/maroon, white/salmon pink, core black/grey, and white/grey).
As these shoes are made of delicate knitted fabric, potential owners of these shoes may consider colorways that suit their usage. For instance, the cool and comfy mint colorway may be more suited indoors. If used outdoors, more maintenance and cleaning are needed to preserve it.
Versatility and adaptability
PureBOOST GO are the perfect all-around shoes. It can used for gym sessions, leisurely walks and short/easy runs, whether indoors or outdoors. It is very casual and suitable for city runners.
Kindly note that there is emphasis on the "short and/or easy runs", rather than long distance runs because the latter may require more stability and sturdy support from their shoes. Considering that PureBOOST GO are neutral shoes, runners who need more stability may want to consider putting insoles for proper arch support and shock absorption.
This is very applicable to me, considering that I have overpronated feet.
Overall, the name speaks for itself— the PUREBOOST GO is definitely a GO.
Adidas PureBOOST Go shoes are priced at PHP 6,000.
If you are looking for shoes which caters to both style and performance, then PureBOOST Go may be the one for you. You can grab a pair online at adidas.com or at Adidas stores nationwide.