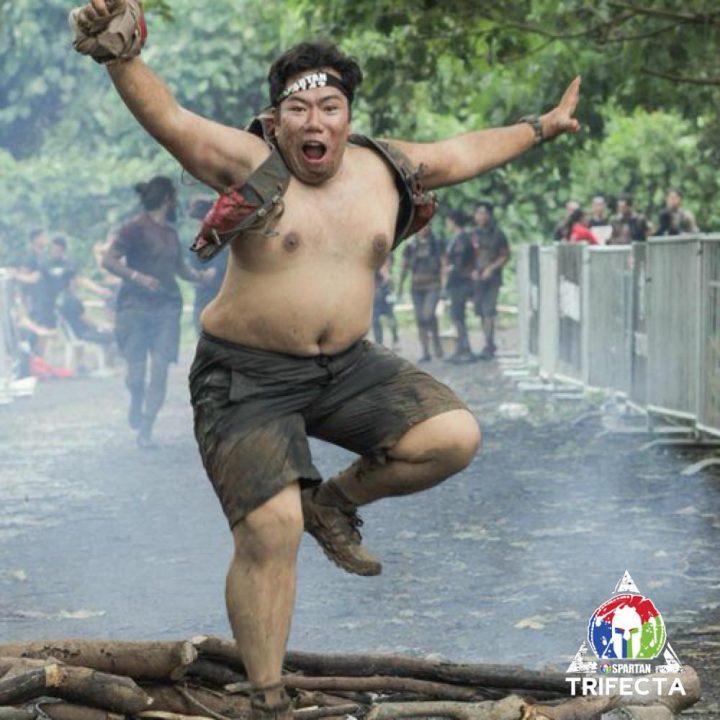 We often hear the saying "try and try until you succeed" and we've seen several success stories of people who didn't quit. This is no different with the journey of Reagan Dy, a guy who weighed more than 310 lbs before he discovered running.
Raegan is the eldest in the family which meant he had to take on the pressure and responsibility to be the second parent to his siblings. He took his role in the family seriously and to this day, it serves as his fuel to strive more in life and do his best to be a better version of himself.
"I've always wanted to lose weight – not just to look better but also because I wanted to be healthier. Ever since 2016, I've been suffering from a disease and my doctor suggested that I need to start living a healthier and more active lifestyle.
This was an eye-opener for me and so I decided to do it, not just for myself but also for the people that I love. I told myself that I need to be strong and healthy for my loved ones, and I know one of the ways to achieve this goal is to start running."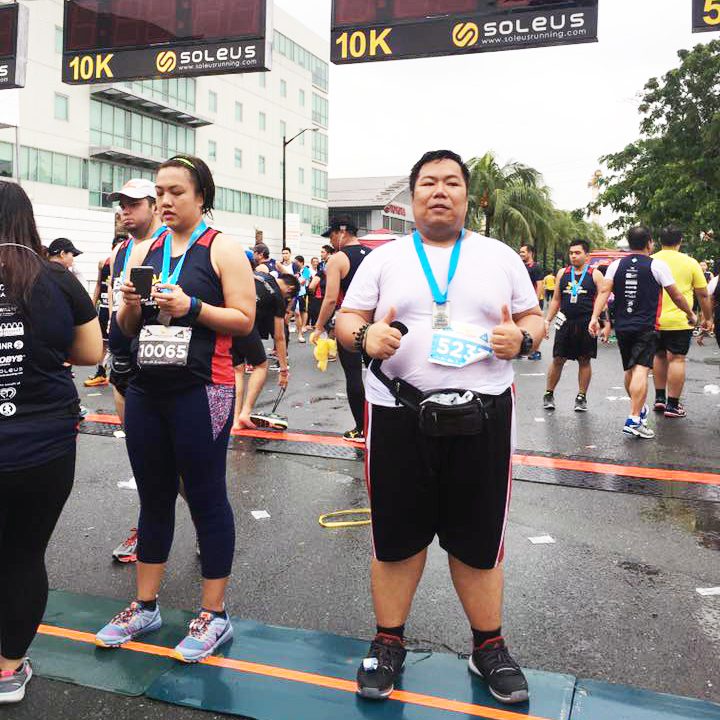 Reagan's first experience in joining a running event was during the Pinoy Fitness Kasama Run last 2016, which, with the encouragement of his runner friends, made him realize that he loves the sport. After being able to finish a 16K, he thought of giving the Pinoy Fitness 21k Challenge (SUB3 Category) a try to level up his running game.
"On my first attempt, I knew it was impossible because I weighed 310lbs. I mean, at that point, I'll be happy if I finish it. Fortunately, I did. But it was 45 minutes over 3 hours."
"My second attempt in 2017 was scary, I know I put in the work and I know my performance did improve, but I was scared to test if those efforts were enough. To be fair, I was able to shed a few minutes off from my first attempt but still didn't make it to Sub 3."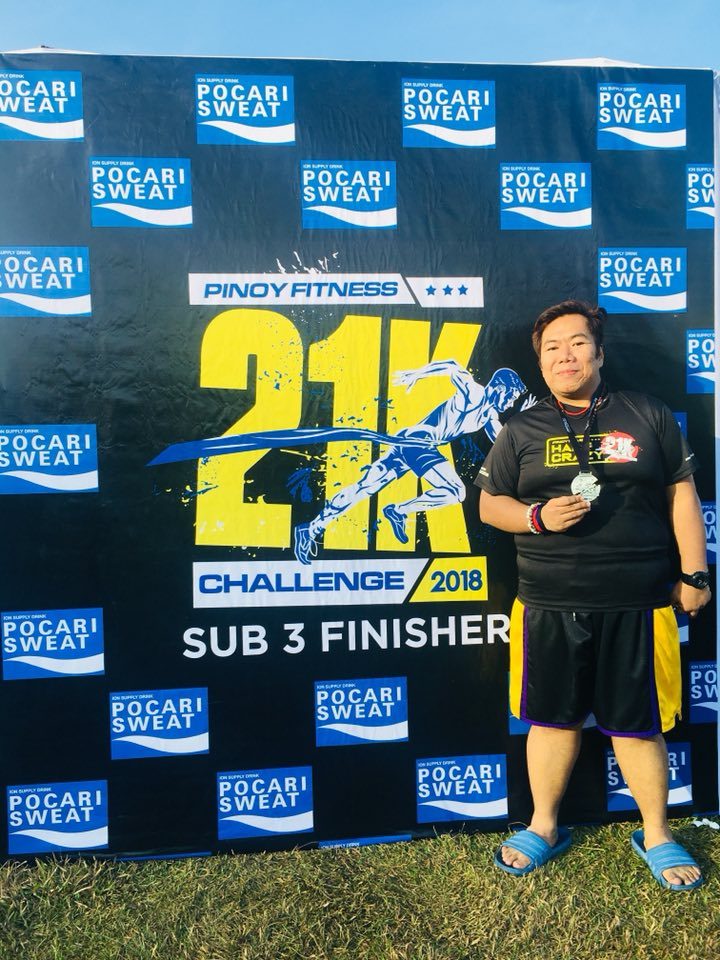 "Last November 18 was exciting yet nerve-wracking at the same time. I signed up for the OYM series and I knew I have developed my endurance. With proper nutrition, enough sleep, and the help of my friends, I was able to finally finish my half mary within 3 hours. And oh, forgot to mention I now weigh 203 lbs! Which surely also helped me run faster. Whew!"
"I believe that some people are afraid to run a race, not because they can't, but because they are afraid that they may not finish it. My advice is that don't be afraid to fail because we all know that failure is a part of success. Train hard and claim it!"
For Reagan, all it took was one single step to change his life. He's gone on to lose several pounds, ran hundreds of miles, and finish quite a number of races. His story is a living testimony that it's never too late to start living healthy – so go get that pair of running shoes and conquer the road for a healthier and better you! Happy running! 😊