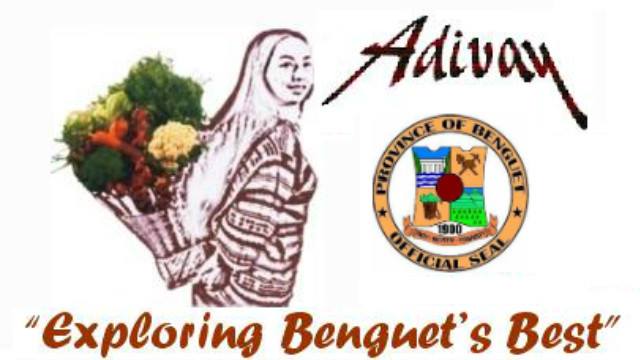 Adivay is an Agri-Tourism festival focused on rediscovering the rich history, culture, arts, trades and industries of BENGUET with the theme: "Benguet Culture-Unity, Industry, Prosperity: Managing Adversities with Excellence thru Enhanced Indigenous Resilience".
In celebration, the Adivay Run was organized. It is seventy percent road and thirty percent trail. The route offers scenic views and some uphills.
Adivay Run (Road to Trail)
November 18, 2018
Benguet Sports Complex, Wangal La Trinidad Benguet
5K|16K|38K
Organizer: Team Pinikpikan Trail Runners
Get Updates – Click Here
Registration Fees:
38
K – P1500
16K – P900
5K – P400

- Inclusive of Road fees, Environmental fees, Even Shirt, Pre-race Snacks, Hydration, and Post-race Meal
– Official finishers will receive a medal
REQUIREMENTS:
For 38KM category
1. Participant must be 18 years old and above.
2. Participant must have officially finished a 21km road race
MANDATORY GEARS
38KM category
-Hydration bottle at least 500-1000 mL
-Headlamp/Headlight
-Windbreaker/Running jacket (w/ or w/o)
AID STATIONS
Aid-stations will be located at various points during your race and will likely consist of refreshments and food.
Registration Venues:
1. Via Bank Deposit:
Bank Deposit – Bank of the Philippine Islands
Account No: 0579-2709-85
Account Name: Louie P. Ganayan
**Please write the ff on the deposit slip, scan or take a photo and email it to [email protected] (Subject: Adivay Run 2018)
FULL NAME
AGE
GENDER
BIRTHDAY
CONTACT NO.
AFFILIATED TEAM
QUALIFYING RACE *for 38KM registrants
SHIRT SIZE(XS,S,M,L,XL Asian sizing)
**Wait for email confirmation for complete registration
2. On-site:
– Sessions Hub Cafe – 2nd flr., Gamaphel bldg., Calderon st., Baguio City beside Primehotel
– Inglay Restaurant – Km. 6, La Trinidad, Benguet. Look for Sir Jovencio Luspian/Katrina Luspian
For More Information:
Louie P. Ganayan – 09176014842
Jordan G. Dacanay – 09773049573