Bouyed by the success of the Philippine Masters athletics team in the recent 20th Asia Masters Athletics Championships held in Rugao, China last year, the Philippines through the National Masters and Seniors Athletics Association of the Philippines once more is set to take the world stage in the 23rd World Masters Athletics Championships in Malaga, Spain.
A 16-person strong team will represent the Philippines in the biennial world championships for masters athletes hosted by Spain from September 4 to 16. "National coach for throws and gold medalist in the men's 40-44 Javelin Throw Danilo Fresnido, leads the Philippine contingent with his attempt on September 11 to take the javelin throw championship he last won in 2016 in Perth, Australia" said Jeanette Obiena, masters team manager.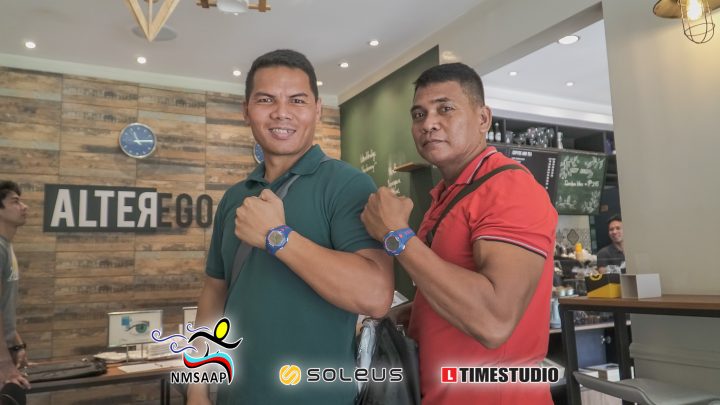 Another former national squad standout and now member of the national coaching staff, Arniel Ferrera, is debuting in the World Masters in the men's 35-39 Hammer Throw. Ferrera, a 3-time Southeast Asian Games hammer throw champion, opens the Philippine campaign on September 4, Tuesday, at 8pm, Manila time. "Arniel is the Asian Masters champion in the Singapore edition of the Asian Masters Athletics Championships in 2016 and the current RP hammer throw record holder. He will be up against the stalwart throwers of Europe and North America," said Obiena. Emerson Obiena, national coach and father of top SEA pole vaulter EJ Obiena, advances the Philippine participation on September 11 to at least duplicate his bronze medal finish in France in the 2015 world masters championships.
RP javelin throw legend Erlinda Lavandia will be seeing action in the women's javelin throw 60-64 on September 12 aiming to improve her silver medal finish in the 2016 Perth World Masters. Completing the Philippine Masters Team roster are Salve Bayaban, Julio Bayaban, Perla Lobos, Arnel Lobos, Nhe-ann Barcena, Drolly Claravall, Judith Staples, Elenita Punelas, Carmencita Muaña, and Edward Kho. Obiena and Rosejean Yparraguirre helm the team as team managers.
The Philippine Masters Athletics team is supported by Soleus, L-TimeStudio, Petron, and PATAFA, and in part by the Philippine Sports Commission and Asics. The next world championships will be in 2020 in Toronto, Canada.