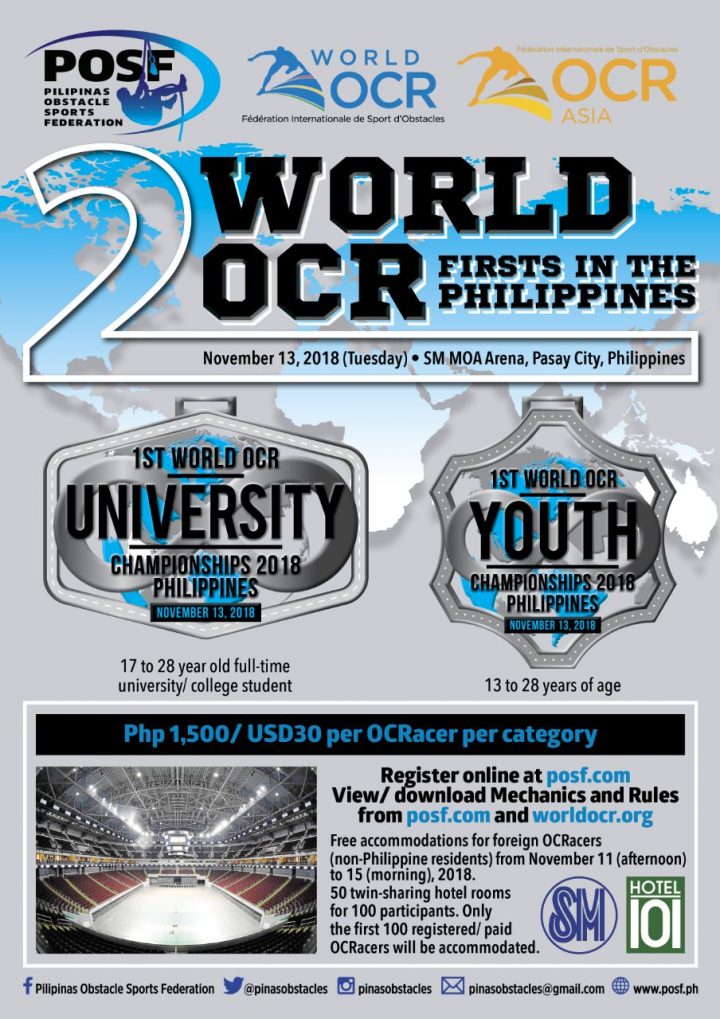 The World OCR University Championships (WOUC) and the World OCR Youth Championships (WOYC) are two sanctioned events of World OCR, the Fédération Internationale de Sports d'Obstacles (FISO), the international governing body, and sole competent authority for obstacle sports and related disciplines worldwide.
Both these events support the mission of World OCR to promote the sport of Obstacle Course Racing (OCR) and meet the requirements specified by the International Olympic Committee to be a recognized sport with medal events at the Olympic Games.
These events are organized by World OCR Asia, the continental confederation for Asia of World OCR, and Pilipinas Obstacle Sports Federation (POSF), the national sports association on obstacle sports recognized by the Philippine Sports Commission and Philippine Olympic Committee. POSF is a member of World OCR and World OCR Asia.
WOUC is in the process of meeting the requirements to be an official event of the International University Sports Federation, Fédération Internationale du Sport Universitaire (FISU). FISU aims "to promote sporting values and encourage top performances in international competitions in harmony with and complementary to the higher values of education."
Through World OCR, the WOYC is in the process of meeting the requirements to be an official event of the Youth Olympic Games (YOG).
WOYC and WOUC invite participation from younger individuals following the cliché in sports of "starting them young."
The earlier an individual is exposed to a particular sport or discipline, the greater the probability for them to achieve proficiency as well as appreciate the values and positive behaviors.
SPECIFIC OBJECTIVES
The objectives of these events are to:
– Promote the growth of OCR
– Build rapport and social interaction across multinational and multicultural communities;
– Promote the value of sportsmanship; and
– Develop and encourage the youth to engage in a healthier lifestyle and become active Obstacle Course Racers (OCRacers).
World OCR University/Youth Championships
November 13, 2018
SM MOA Arena
400-800m with 12-14 obstacles
Organizer: Pep Squad Events & Marketing Services, Inc.
Get Updates – Click Here
Registration Fees:
Php 1,500 (USD 30) per OCRacer per individual category (Men's or Women's)
Php 750 (USD 15) per OCRacer in Mixed Pair
Php 2,250 (USD 45) per OCRacer for both Individual and Mixed races
Note: Additional web admin fee for online registration.

- Inclusive of Wicked WOUC Finisher Medal and Exclusive WOUC Finisher Shirt or Wicked WOYC Finisher Medal and exclusive WOYC Finisher Shirt
Registration Venues:
1. Online – Click Here
WOUC Finisher Medal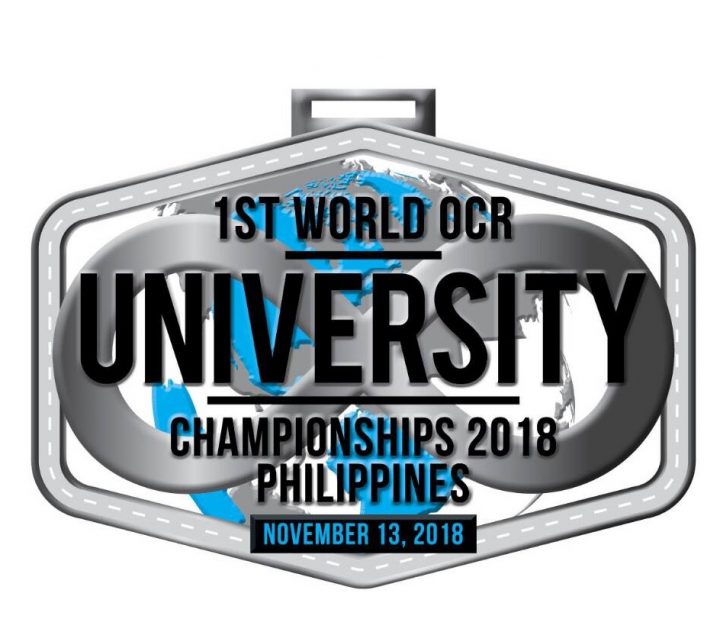 WOUC Finisher Shirt


WOYC Finisher Medal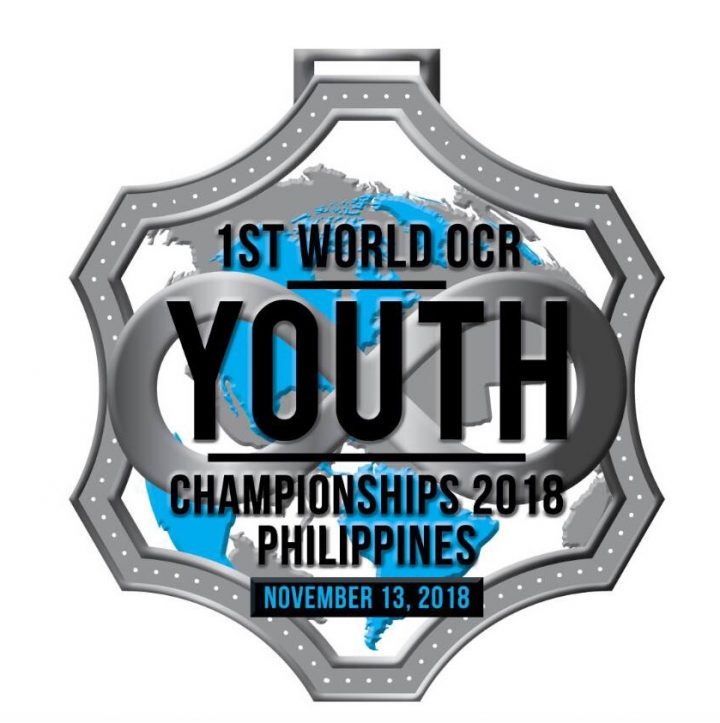 WOYC Finisher Shirt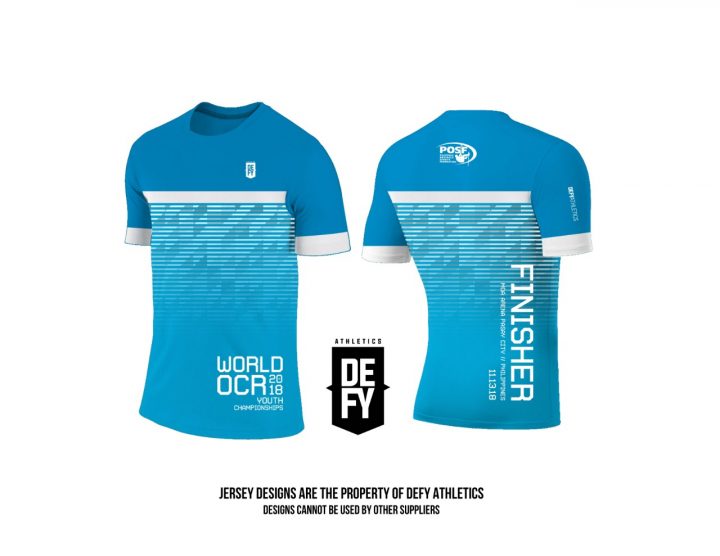 For More Information:
email: [email protected]
Tel: 804-26-47
email: [email protected]
For racekit inquiries:
email:[email protected]