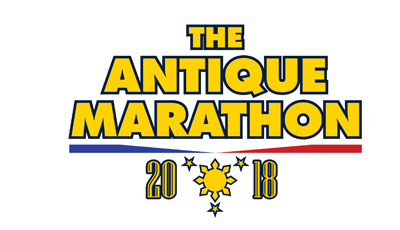 The ANTIQUE MARATHON is a 3-town race in the province of Antique, usually every 1st Sunday of November. It will take off from the town of Sibalom and will pass through the capital town of San Jose de Buenavista and the historic town of Hamtic.
The route is relatively flat which is friendly to first-time marathoners. It consists of 37 km of asphalt and concrete with a 5 km dirt, sand, and aggregate road.
Runners will never run out of fresh air that flows from the nearby mountains, rice fields to the sea. Runners will pass through 3 historic sites in the province – the Pangpang bridge – famous for the Pangpang Massacre in the 1980's, the assassination site of Evelio B. Javier – the local hero of the province who was assassinated in 1986 which also triggered the start of EDSA Revolution.
Finally, they will pass through the Malay, Settlement site, believed to be the first settlement of the 10 Bornean Datus in the 13th Century.
This year there will be a special 5K Silver distance. Proceeds from this category will be spent on an outreach program to celebrate St. Anthony's College Batch 93 Silver Anniversary celebration.
Antique Marathon
November 4, 2018
Sibalom, Antique
42K|21K|10K|5K
Organizer: Antique Road and Trail Running
Get Updates – Click Here
Registration Fees:
Regular Registration – April 4 to August 19, 2018
42K – P1500
21K – P1200
10K – P800
5K Silver – P700
Late Registration – August 20 to October 22, 2018
42K – P1700
21K – P1400
10K – P1000
5K Silver– P700

- Inclusive of Event Shirt, Race Bib, Certificate, and Post-race Meal
– 21K and 42K participants will get a Finisher's Medal
Registration Venues:
1. Online – Click Here
For More Information:
Toto Manie – 09177954458