Last June 1, Adidas launched the SOLARBOOST, a running shoe inspired by NASA Engineering which aims to add confidence to every type of runners who will wear it.
To be quite honest, I didn't know what to expect from these shoes. I have been running in Ultraboost for a fair amount of time so I'm used to the "bouncy" and "responsiveness" that a boost midsole has to offer.
But when we heard that SOLARBOOST offers the first Tailored Fibre Placement Technology inspired by NASA Space Shuttle Engineering, we got curious and had to test it out for ourselves.
First Impression and Shoe Aesthetic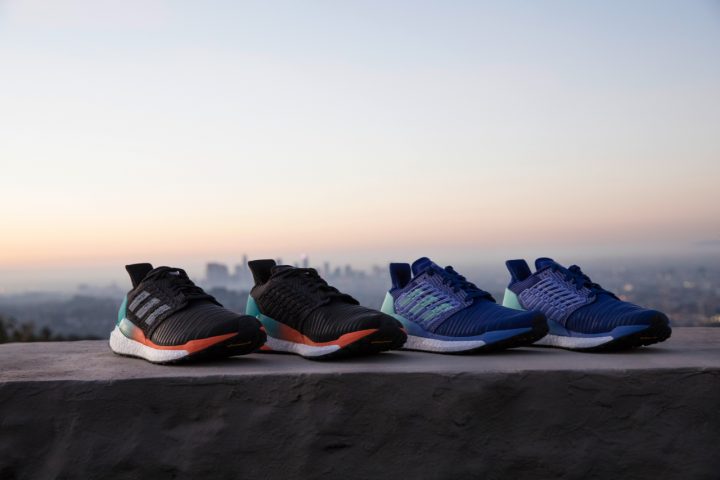 This pair of shoes had my heart the moment I opened it in the box simply because it is so gorgeous. I particularly like it when running shoes can be worn in outside running (i.e. in the gym or for casual wear).
From the patterns in the upper mesh to the color combinations, every detail of the SOLARBOOST is well-thought of and the design stood out from many running shoes in the market.
Another thing that we liked about the SOLARBOOST is that in incorporates Parley material content in the three striped part of the shoes. For those who haven't heard yet, Parley material is an Adidas technology that uses recycled material from fishing nets and coastal litters.
Upper Mesh Inspired by NASA Technology

Similar to how a space-shuttle is constructed, wherein every part has a specific purpose, every element in the SOLARBOOST was created for a specific performance-driven function.
One of the major breakthroughs in the SOLORBOOST is the Tailored Fiber Placement that uses Aramis data to lay down fibers in the mid-foot to support the runner for a more precise stitching. This may sound like a lot of jargon but what it does for us runners is creating a noticeably better fit and enhancing the support of the entire upper mesh.
After running with the SOLARBOOST, I can say that the support from the upper mesh is perhaps my favorite thing about t it. The material laying makes it feel that every part of your shoes is getting more support than previous Adidas shoes which was quite surprising because the shoe is significantly lighter. Aside from this, the upper mesh was very comfortable and breathable even when running long distances.
Responsiveness and Comfort

The responsiveness of the shoes is quite good as it is made with 85% BOOST Midsole. What's different about the responsiveness of this pair is that it is 15 grams lighter than the previous Energy Boost, which makes it weigh only at 295g (for the men's version).
This lightness makes the shoes feel more responsive as it can result in easier transition when racing, a crucial improvement when we're talking about breaking PRs in short or even long distances.
When it comes to the comfort, Adidas really put effort on this one as the SOLARBOOST was able to deliver a better heel fit counter that is a tad bit wider than other Boost Franchises which results to a more comfortable fit and room for the Achilles tendon.
The Verdict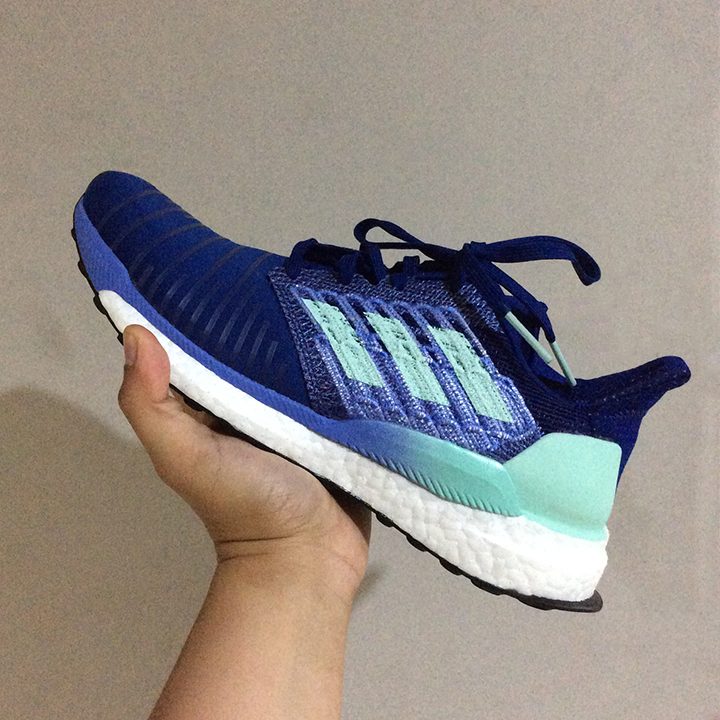 The SOLARBOOST is a very good looking running shoes that packs a lot of "firsts" when it comes to Adidas technology. As a shoe who aims to bring confidence to the runners, it surely delivers and even exceeds.
With a price tag of P8000.00, the Adidas SOLARBOOST is a great buy for runners who are in it for the comfort, support, and of course, style. The SOLARBOOST is now available online and in select Adidas stores.