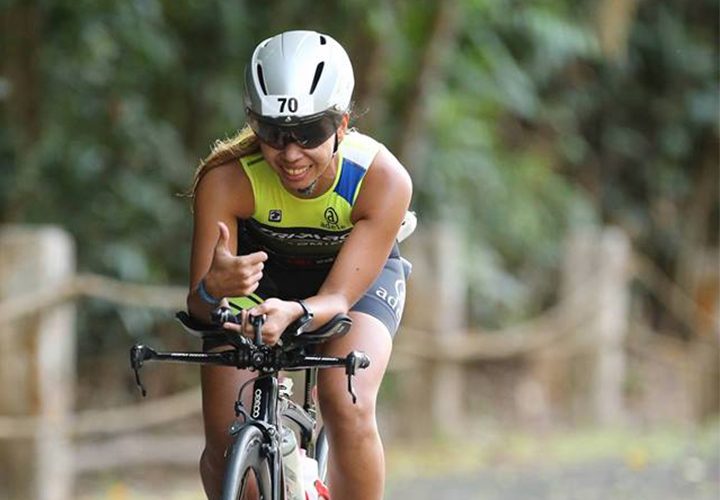 Let's admit it, we all know someone who has driven drunk and maybe, at one point, it was even us. We never really cared or think about it that much because well… it's such a normal thing, everyone has done it at least once and it isn't really much of a big deal. Or so we thought.
"We never think about it that much because it never happens to us but if it does it will change your life" – Janine Zamudio
In the early morning of May 6, 2018, Dane Zamudio, Janine Zamudio, and Mark Cabe were in Clark, Pampanga for a duathlon race. Mark was there only to drive them to the location, while Dane was there to support and race with Janine, a novice in the Duathlon scene. And at around 5 am and just a little early for the 6 am race call time, they were parked on the side of the road and casually preparing and unloading their bikes out of the car.
And then the unexpected happened.
"I heard a loud noise. Akala ko may pumutok na tire. But when I looked, I saw my sister (Dane) and my boyfriend (Mark) lying on the ground. Both unconscious."
The 32-year-old Dane Zamudio who was supposed to participate in a Duathlon race that day was sideswiped by a 24-year-old drunk driver despite being properly parked in a well-lit area with their car's hazard lights turned on.
Dane suffered a broken left upper arm (wherein doctors had to put an 8-inch long titanium plate), torn ACL and PCL in her right knee, multiple lacerations that required a lot of stitches, and several open wounds on top of that.
Like most of us, Dane has raced numerous times. As a runner since 2012, she has joined several fun runs, 21Ks, and has finished two The Bull Runner Marathons (2015 and 2016). She entered the triathlon scene in 2015 and has successfully finished 3 Ironman races. Dane has always led an active lifestyle and racing was definitely her passion.
She was just like most of us, getting ready for yet another race, thinking that it will be one of the good days with a medal to look forward to after finishing. And all that changed in a matter of split seconds.
Camaraderie in Times of Adversity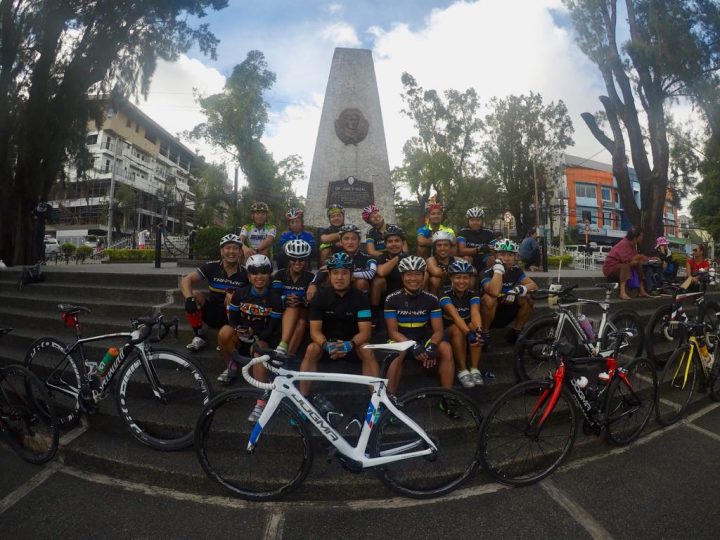 In the middle of all the chaos caused by the incident, the one thing that stood out from the beginning is the support of the triathlon and running community.
Right after the accident, fellow duathlon participants already helped them by blocking the driver's path, calling the ambulance, and helping in securing their belongings.
But the biggest act of camaraderie came in the form of "One For The Road" a fundraising fun run for the benefit of Dane Zamudio and Mark Cabe. When asked how the idea started, Janine gave credit to Dane's triathlon teammates from TriMAC who really wanted to do a fundraising for her especially when they found out that she tore her ACL and would need physical therapy for at least 6 months.
"We've always been kinda iffy about asking for donations because we don't know how people will respond," said Janine. This was during the time which they thought that the worst injury of Dane was a broken upper arm.
However, upon learning that the multiple injuries, the projected hospital and physical therapy bill would amount to an outstanding 1.5 Million pesos for Dane and another 1 Million pesos for Mark who also suffered from a broken leg, dislocated ankle, and an open fracture in his toe. This is why Dane's teammates made the initiative to make a fundraising run.
It was heartwarming and overwhelming for the Zamudio family to see that friends and teammates from left and right were volunteering to help in planning and organizing the race. Janine even told us that even during the campaigning period alone, a lot of triathlon teams have already donated.
A Triathlete's Unbroken Will
As of the moment, Dane is currently not able to walk on her own and currently uses a wheelchair while recovering. Yet when we asked Janine about what her sister's current disposition was and this is what she replied:
"Nakakatawa nga kasi even now she is planning to go to Subic next week for the Ironman race!"
Because of the heartwarming support from running friends, triathlete teammates, and people they don't even know personally but are part of the community, Dane is quite hopeful to be back in racing triathlons soon.
Yet at the end of the day, the biggest takeaway from this incident is how a seemingly "usual" act of recklessness such as driving after having a few drinks can result to devastating effects on another person's life. So before we take that "one for the road" shot, think about the high possibility of actually hitting one on the road. Would you still take that shot?
To donate, kindly contact Janine Zamudio – 09399239466. You can also send her a message on her Facebook account.