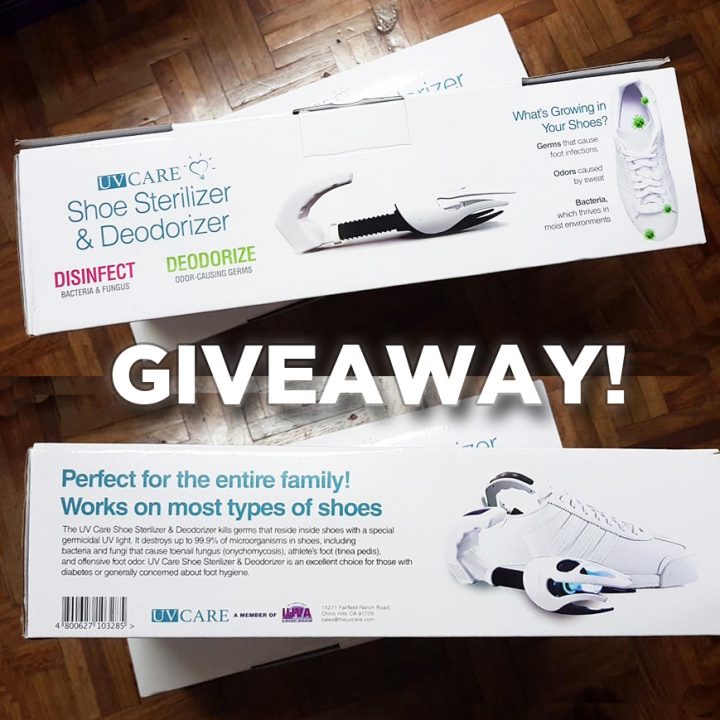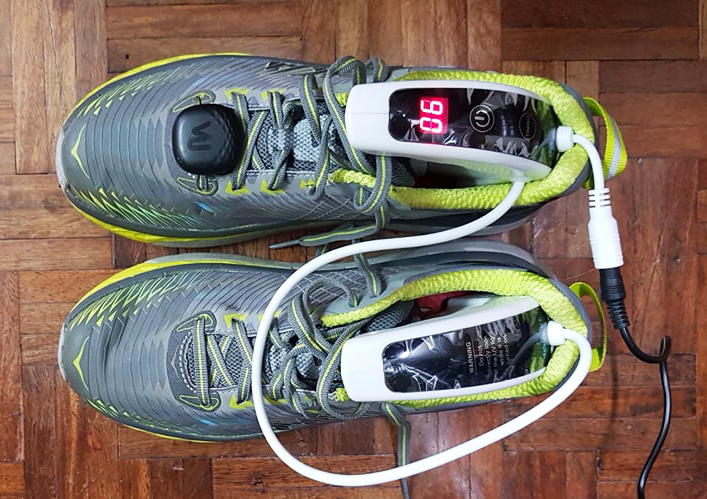 The UV Care Shoe Sterilizer & Deodorizer is a chemical-free product that uses germicidal UV-C Rays to kill 99.9% of invisible bacteria and viruses (including H1N1, E. Coli, MRSA) as well as mold, dust mites, fleas, bed bugs and their eggs. It can rapidly and efficiently kill the bacteria and viruses without having to wash your shoes using chemical detergent.
Conveniently, this product also features a heating element that can dry damp or even wet shoes that is quite useful when you're training during the rainy season and/or maybe just have sweaty feet.
We're giving ONE away to ONE lucky reader!
Mechanics:
1. Share this article to your profile
2. Complete the raffle form below (Please wait for it to load if not CLICK HERE)
Giveaway ends on Feb 22, 2018