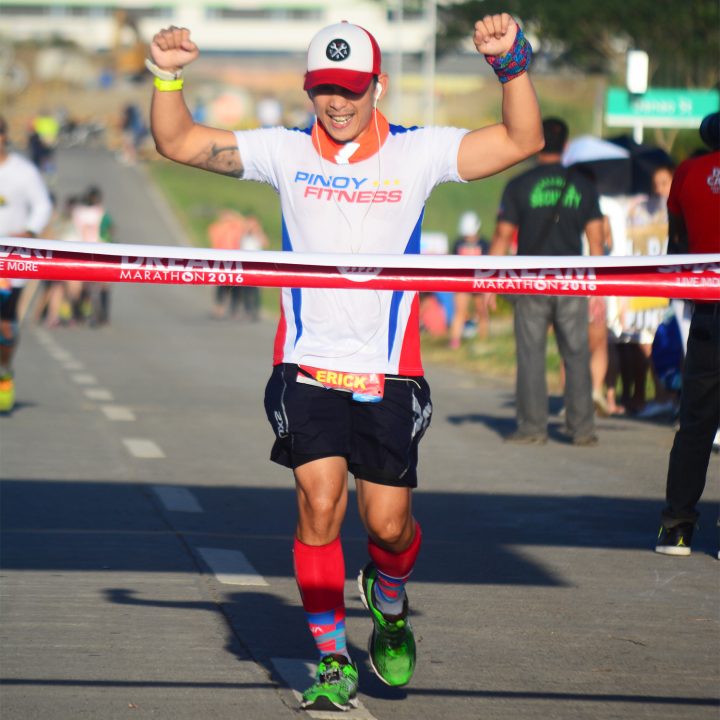 Have you ever wondered about the questions you need to ask yourself before running a FULL marathon? Unlike other sports, running has no particular set guidelines for selecting a distance. In fact, some, if not all, often rely on their natural instinct when choosing a race category;
"I will run it when I feel that I can finish it."
For some reason, the 42-KM distance sets an eerie and intimidating atmosphere for those who would dream to dare. The gold standard like what runners say. Some beginners may see it as a far-fetched reality while many others see it as the ultimate challenge. However, both groups, regardless of their experience in running, will reach the same question.
"How will I know that I am ready to take on the 42-kilometer dream?"
1. Can you COMMIT to your goal?
Nobody runs a marathon without a pretty good reason.
There must be something, at least, in your heart that keeps calling you to bust your knees for 42 kilometers. Do you consider the marathon as an item on your bucket list? Were you inspired or motivated by the people around you? Are you one of those who would want to run because they want to prove something to themselves? Perhaps you're the "from-zero-to-hero" type of person? Or maybe because you just have plenty of time and want something productive to do?
"I wanted to feel and be better. I was visibly overweight and, admittedly, heartbroken"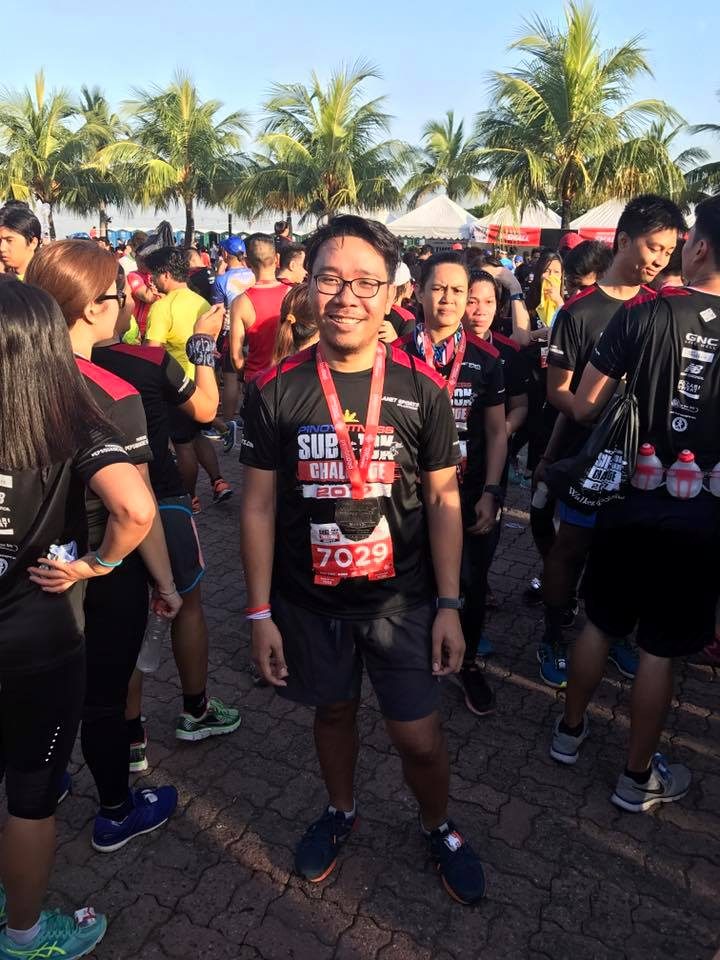 "I wanted to feel and be better. I was visibly overweight and, admittedly, heartbroken" says Robert Del Mundo, a market operations manager at a multinational bank in Makati. "I was visibly overweight and, admittedly, heartbroken. To overcome my challenges and re-create myself, I started running and joining in fun runs. My motivations grew stronger after seeing an advertisement for an upcoming marathon. He added,"As time went by, my training mileages continuously progressed because I wanted to gain that sense of fulfillment and pride of finishing 42 kilometers. I pushed through with my training because really wanted to prove to myself na kaya ko, that I can accomplish it."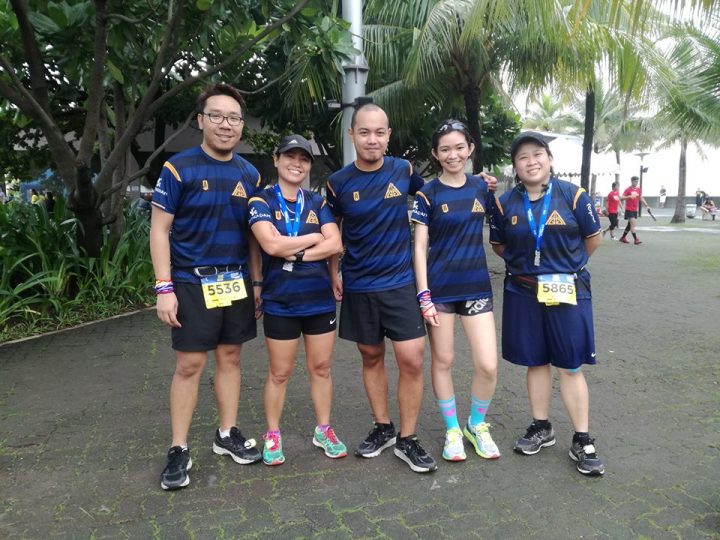 Everyone has their own stories and battles to fight, and that includes everyone in the starting line. If you believe that you have a strong reason to do so and a body that is able to accomplish it, then that's good. More than just a strong body, you need a strong resolve. When push comes to shove, that only thing that will keep you together during the training and in the actual race is the reason WHY you wanted to do it.
2.) Do you want to CHALLENGE yourself?
We run before and after work. We run during weekends. We run whenever we are able… with what goal? Unless we're gunning for a new personal best, we're still at the same distance we've actually finished many times before. There's nothing new. In fact, a lot of us came to a point wherein we felt and remained stagnant in the sport.
Some runners overcome this sense of stagnancy by aiming for higher ambitions.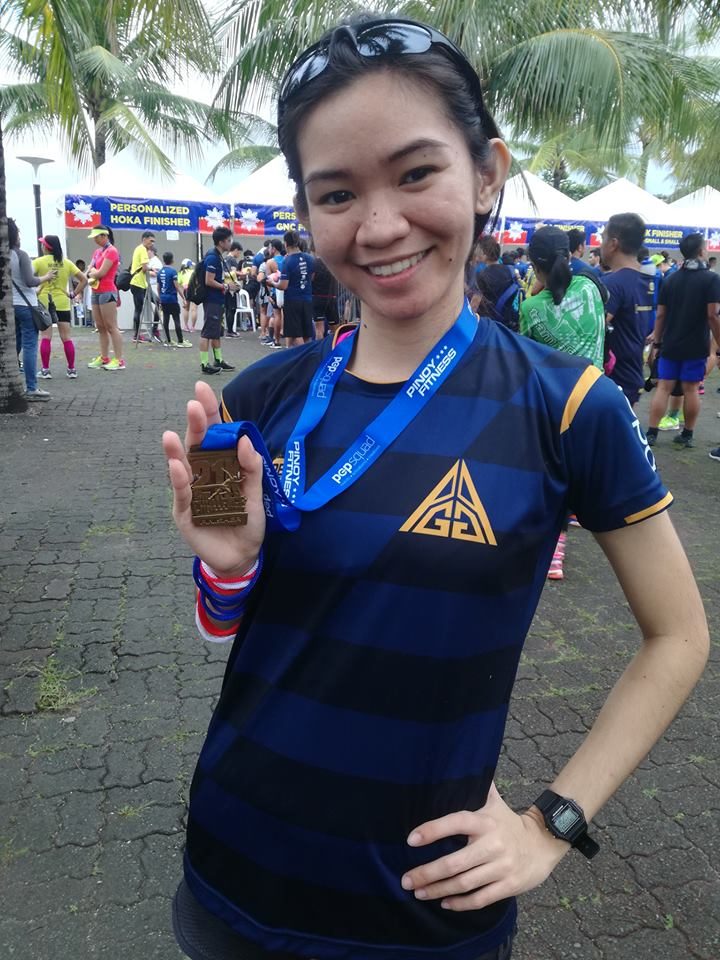 "Honestly, I joined out of curiosity." admits Michell Rosimo, a member of Agura Training Camp and a 2018 Dream Marathoner from Makati city, after being asked why she decided to run a marathon. "Even from the beginning, I've told myself that hindi talaga. I won't be joining this year. Add the fact that my best distance that time was 11 KMs only."
"But I've met and been around people who are so into it. Siguro I came to a point that it made me wonder: What if I try? And what if I succeed? I have nothing to lose but I have everything to gain."
Through proper training and consistency, we grow better, faster and stronger in this sport. Running eventually becomes as our fitness routine and lifestyle. But lasting routines can be pretty challenging at times.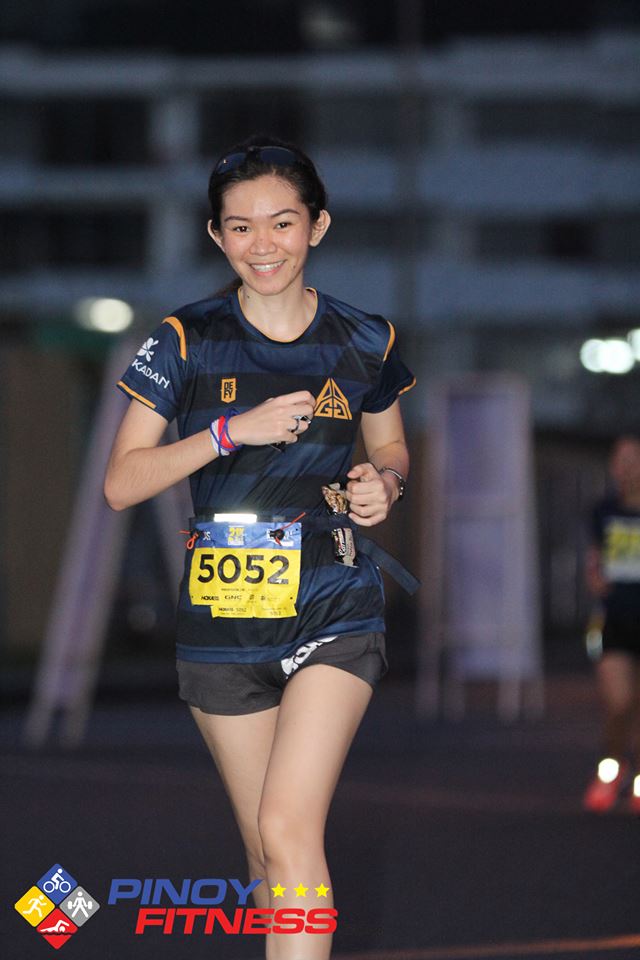 "Perhaps the most challenging part of training for a category like a marathon is meeting the demands of the distance. Unlike in my past races, I sacrificed a lot of sleep to be able to run my training program. That's how important long distance training is. Yun din ang pinakamahirap for me since I love sleeping. But my struggles taught me that even if I only get 5 hours of sleep on a Saturday morning, the happiness and satisfaction I feel after a run remains incomparable." she added.
3.) Are you medically FIT?
Frankly, a full-marathon distance can either be very strenuous or life-threatening. Any race organizer or running expert will tell you that a thorough medical check-up is needed to ensure that you are actually fit to run a marathon.
It means that even if you run a lot of Half-Marathons or 19-Milers in your life, there's still no guarantee once you'll end up fine after 42,195 meters. Physical appearances don't count at all. You may look strong but there might be concerns about you that need real attention such as blood count, heart status, lung conditions, etc. These are risks that a runner must carefully clarify with doctors before joining the Full-Mary.
"Pre-race medical evaluation is as important as proper nutrition, hydration, rest and recovery. A regular consultation before and after a race should be mandatory to monitor any physio-psychological change in the body."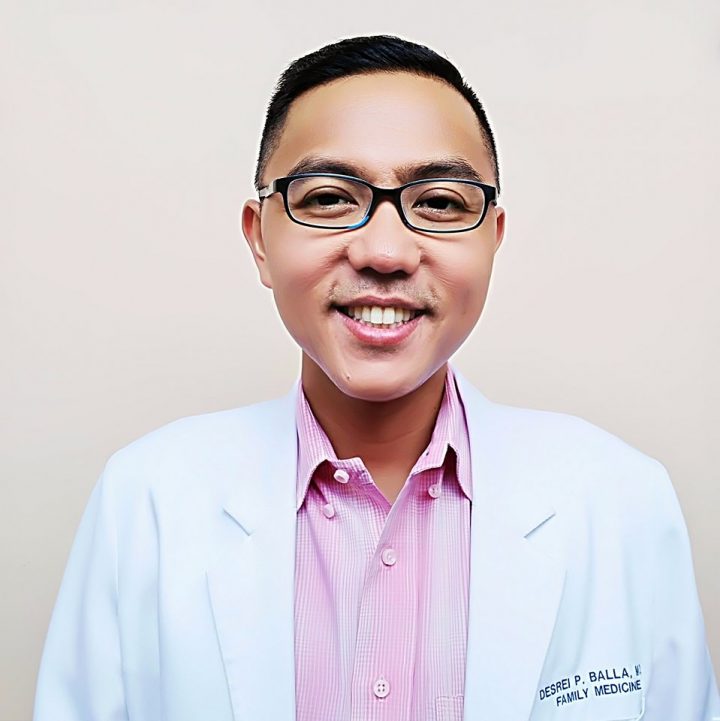 Long-distance runner and registered physician, Dr. Desrei Balla, shared his insights about the importance of medical consultation for athletes. "Long distance running participants have increased in number in recent years. Consequently, the number of running-related injuries and health concerns has also been incremental. Runners often think that they are "immune" to diseases. Pre-race medical evaluation is as important as proper nutrition, hydration, rest and recovery. A regular consultation before and after a race should be mandatory to monitor any physio-psychological change in the body."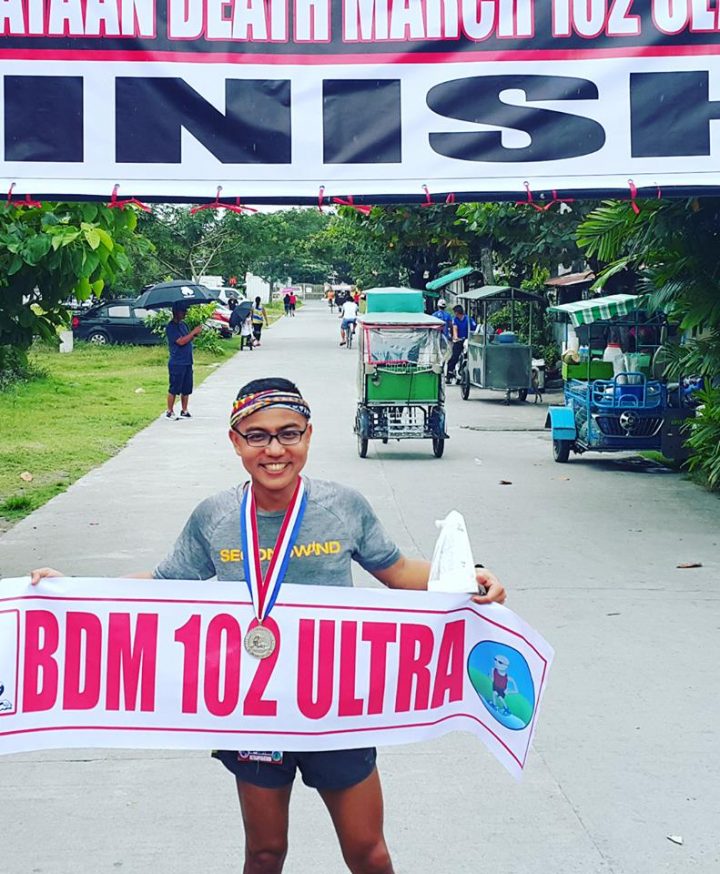 Then he added, "Personally, since I am both a runner and a physician, I consult my doctor colleagues AS OFTEN and AS LONG AS I CAN. As the fitness level of an athlete increases, so is the need for more regular consults. No matter what fitness level an athlete may be in, regular medical consultation is required and should be almost mandatory. While it may seem bothersome and costly to perform these tests, the benefits outweigh the costs of these exams."
4.) Are you prepared to SPEND?
Has anyone ever told you that running your 1st marathon experience can somehow be or downright expensive? Although running only requires a road and a pair of shoes, one cannot deny the fact that there are some financial aspects of a marathon event that you also need to consider.
Essential running gears come right on top of the list. A basic example of that would be your shoes. According to several studies, it's advisable to have more than one pair of shoes while preparing for a marathon event to obtain marginal gains. Your good ol' shoes might need a trustworthy companion to aid you during long distance training. Others prefer GPS watches that will serve as their guide in pacing, distance training, and monitoring.
"I always prioritize myself by equipping myself with the right gears and being self-sufficient as well."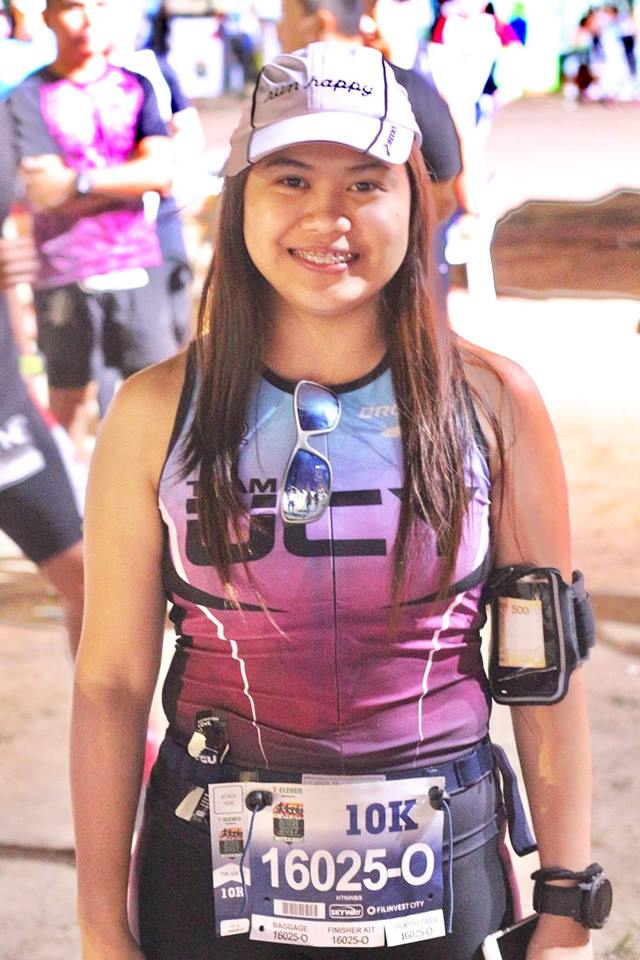 "When I was training for the marathon, I have one pair for training and another for my actual race." says Ilyn Osorio, a certified Marathoner from Quezon city. She continues, "I always prioritize myself by equipping myself with the right gears and being self-sufficient as well."
Training runs can cost too. Runners tend to maximize their level of productivity by regularly joining coveted race events to accomplish their weekly mileage assignments at the same time. "Our training program normally requires us to accomplish long distances. There was a time when I joined a long distance running event in Nuvali to accomplish my mileage assignment."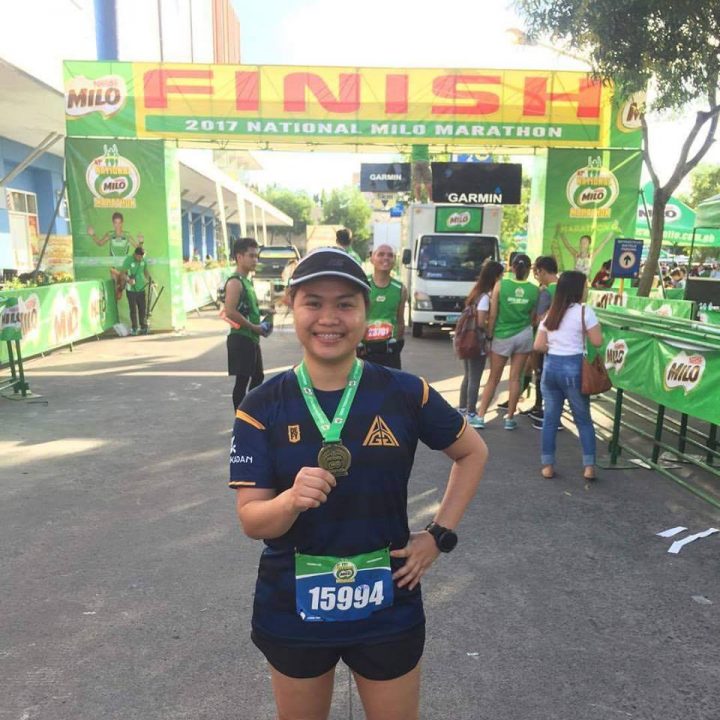 "Since it was a 32 KM distance category, I decided to buy a hydration vest as a part of my preparation. It was a worthy investment since I can use it in my future hikes as well." Ilyn added.
It's part of the process, as some people call it. Your marathon journey starts before the actual marathon event itself. You must be prepared to log quality investments behind the scenes.
5. Do you want to have a ONE OF A KIND experience?
Emil Zapotek, now referred as the Greatest Runner of All Time by Runners World due to his tough training methods and record-setting results, said one of the most powerful quotes in running:
"If you to run, run a mile. If you want to experience a different life, run a marathon."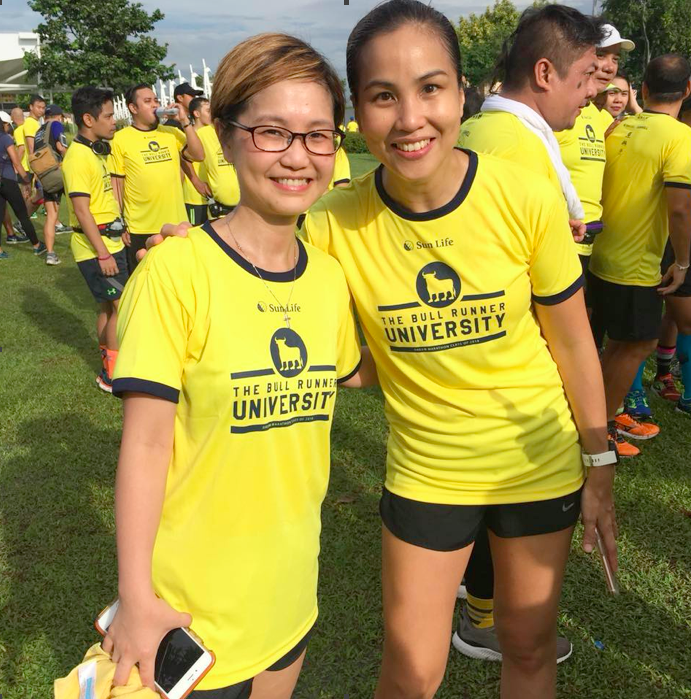 Jeanne Tan – Malantic, a proud mother of two and a 2018 Dream Marathoner, shares her thoughts about joining a marathon, "Honestly, I have never thought of running a marathon nor was it a part of my bucket list. The only reason why I decided to join is because it became my motivation to be a better person. It made me realize that as I get older, my body changes and I need to keep myself healthy."
"Joining a marathon pushed me to train myself and gave me the discipline to exercise from now on. Eventually, it taught me to love what I am doing now."
There have been numerous occasions that the people who involved themselves in such endeavor said that it has tested the fabric of their humanity. Others were able to challenge and rediscover life. It is as if the marathon's ability to reflect and define one's willpower and desire is almost absolute. True enough, everything will solely depend on what and how you want it to happen. You are in command of the possibilities and outcome.
Indeed, it is a great challenge to put both your mind and body on the edge, but there will be no greater accomplishment upon realizing that you endured and overcame everything.