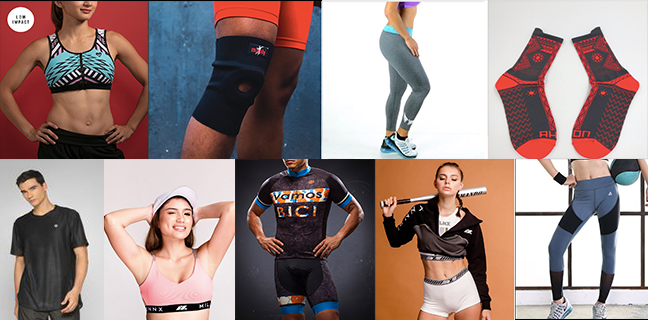 Shopping for sports gear is one of the best types of retail therapy, especially for fitness enthusiasts. I mean, who doesn't want to look good while working out? I personally like to mix and match colors, and at the same time, wear the most stylish apparel whenever I work out.
What's even better is that in the Philippines, there are a vast array of local sports gears that are as good as the international brands. What are these brands? Here are nine of them.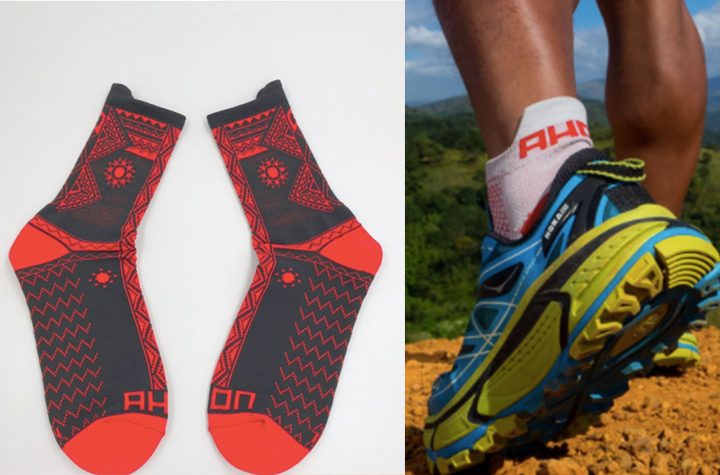 1. Ahon.Ph
For trails and hikes, Ahon.Ph provides world class and, in their words, tough, wild, and raw trail products that have been tested and produced locally. The shop offers hiking shoes, socks, bandanas, and t-shirts that are perfect for your next hike.
Price range: 400-950 Pesos
Where to find: Basekamp Stores (Galleria, Glorietta3, Trinoma, Alimall, Market Market, Ligaya Pasig, Isetann Recto, Starmall Alabang, Fairview Terraces, Gaisano CDO, Gaisano Davao)Lgalag Stores (SM North Edsa, SM Dasmarinas, Baguio City) ILOILO via Tse De PamayloC EBU via Richard Anania and RaceYaya Events,
– Offers to ship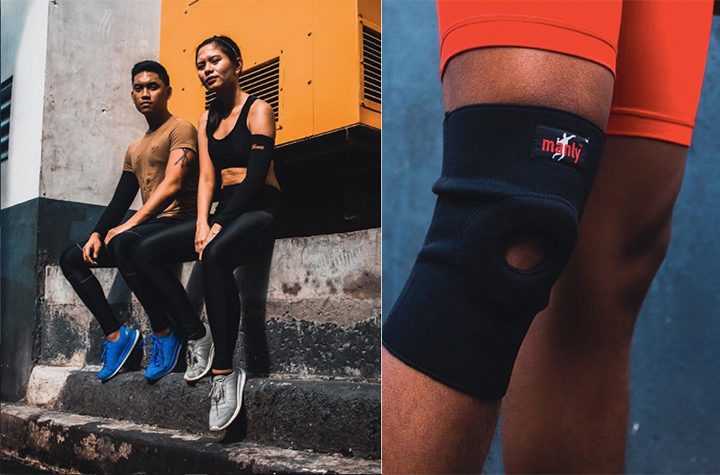 2. Manly
Having been in the market for over forty years, Manly, a brand recommended by doctors and local athletes manufactures orthopedic sporting goods and protective gear. The company sells products like back support belts, knee, ankle support, sports bras, compression supporter shorts and compression pants, yoga mats, full leg support, and posture support.
Where to find: Planet Sports, Sports Warehouse, The Athletes Foot, Olympic Village, All Home, Landmark, JB sports, Metro Gaisano, Philippine Orthopedic Institute, Gaisano Group of Companies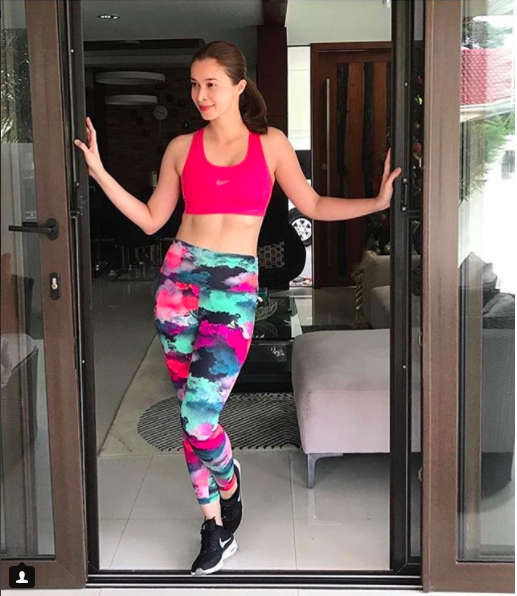 3. Be Amaz1ng
Pioneered by actress Dayana Zubiri and co., Be Amaz1ng sells top notched sports bras, leggings, and shirts for women in accordance with the mission of the brand- women empowerment. A portion of their proceeds is donated to charity as well.
Price range: 400-1,200 Pesos
– Offers to ship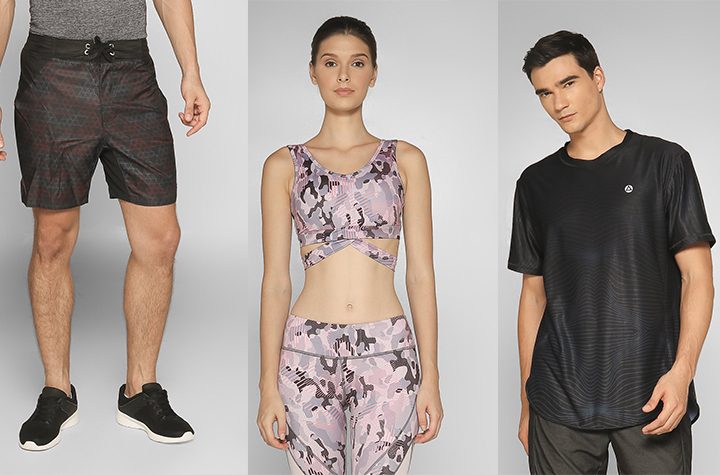 4. Atsui Athletics
Inspired by Eastern philosophical designs, Atsui Athletics has a wide range of high-performance and athleisure pilates and yoga wear for both men and women. The shop also expanded last 2017, opening "airemov", a woven 4-way stretch and moisture-wicking fabric best used for high-performance workouts like spinning, boxing, and CrossFit.
Price range: 550-1,800 Pesos
Where to find: UrbanAshramYoga (Makati, Pasig and BGC branches), Yoga + (BGC, Ortigas, Makati and DLSU branches), Plana Forma (BGC, Quezon City, and Makati branches), Bikram Yoga Manila (Makati and Quezon City branches), FTX Makati branch and Bliss Yoga Manila Makati branch.
– Offers to ship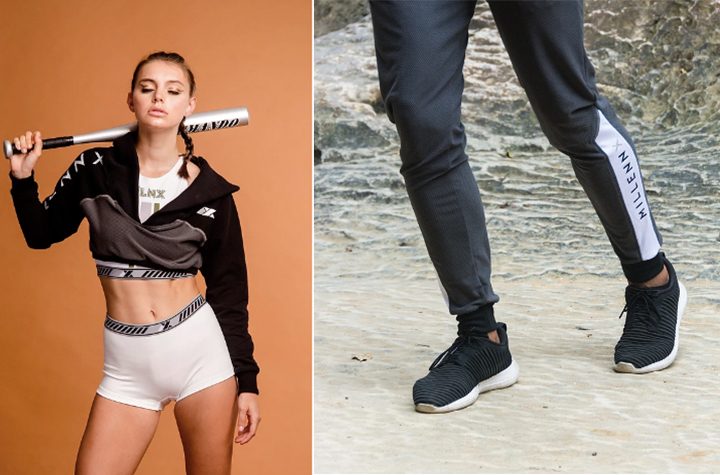 5. MillennX
From the brand name itself, MillennX produces millennial themed clothing designs with their monochrome palette style. The store, in collaboration with Hydromanila Music Festival, Ride Revolution, and One Life Studio Wellness, covers swimsuits (one-piece and two-piece), sports bras, cycling shorts, running shorts, leggings and other active wears for both men and women.
Price range: 980-1,800 Pesos
– Offers to ship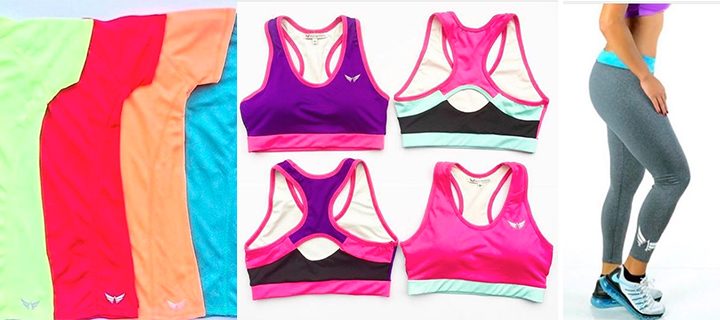 6. Alcis Athletica
With over 5,000 followers on their Instagram account, Alcis Athletica offers a basic and affordable stylish product line for females ranging from sports bras, tank tops, jogger pants, muscle tees, hoodies, and accessories like belt bags, shoelaces and armbands.
Price range: 99-300 Pesos
– Offers to ship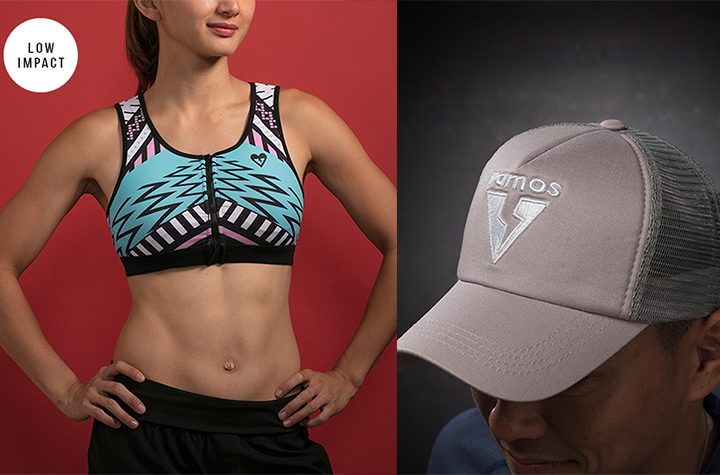 7. Vamos
Another sports gear for biking, running, and basically, for everyday wear, Vamos appeals their customers with their simple and clean gear designs. The store sells products like apparel, caps, and socks.
Price range: 295-1,800 Pesos
Where to find: All Shoppe Starmall Alabang, All terra cyclery Ortigas, Ap Corse Manila, Basekamp (Alabang, Cubao, Ayala Fairview, Robison Galleria, Glorietta 3), Planet sports and more stores nationwide.
– Offers to ship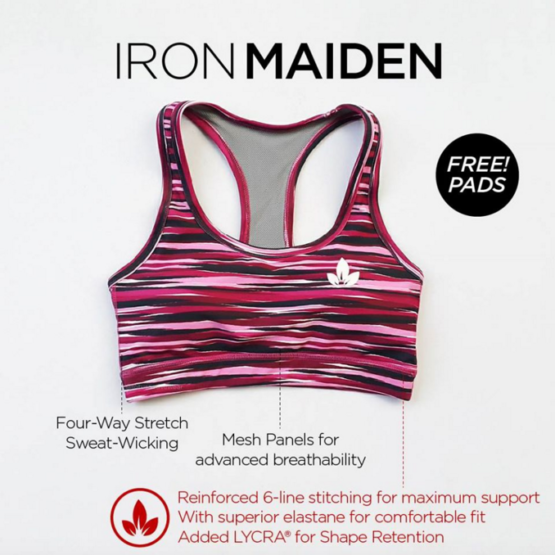 8. Lotus Activewear
Tops, bottoms, sports bras, and outerwear for females, Lotus activewear has your next workout covered with class and style. The brand attracts its customers with its elegant and modern mixture styles that will upgrade your mix and match workout clothes.
Price range: 350-750 Pesos
– Offers to ship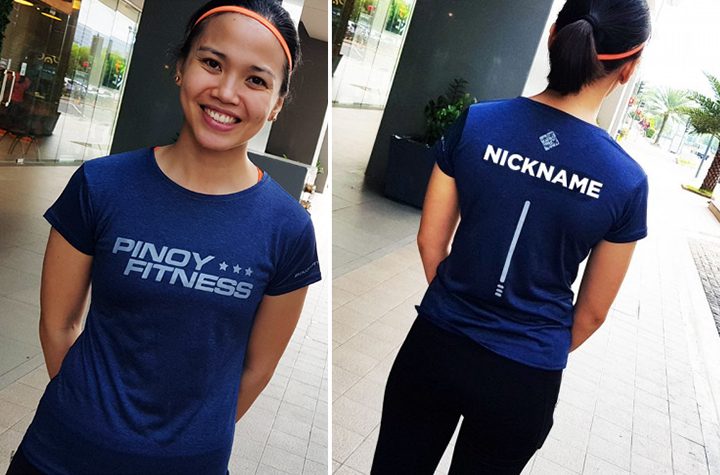 9. Pinoy Fitness
Looking for running gear? Pinoy Fitness Store got you covered with a collection of running products such as a variety of run t-shirts (even customized ones), accessories, and apparels that are best to use for your next marathon or training.
Price range: 350-595 Pesos
– Offers to ship
So next time you're hunting for your next sportswear, don't forget to check out these brands and go support local!
Did we miss any of your favorite brands? Share and comment on this article!