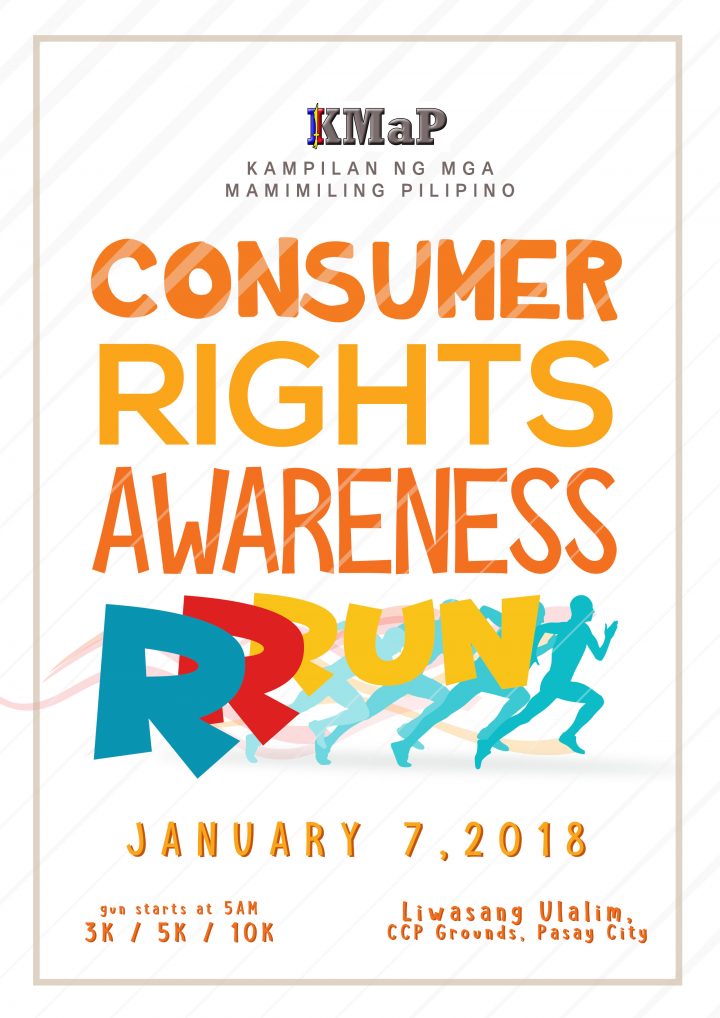 This event aims to heighten the awareness of the public on the Consumer Rights and Responsibilities as well as foster healthy lifestyle among the community members.
K-MAP CONSUMER RIGHTS AWARENESS RUN has three categories a 3 kilometer (3K), 5 kilometer (5K) and 10 kilometer (10K) run with a registration fee of PHP 700 regardless of the distances inclusive of runner's shirt, race bib, gift voucher (fitness screening), freebie stub, raffle and event novelty plate (6 x 12 inches) to be distributed after the run. It will be on January 7, 2018 at the Liwasang Ulalim, CCP Grounds.
Kampilan ng mga Mamimiling Pilipino, Inc. (K-Map) is a non-profit, non-political voluntary Consumer Organization working for the empowerment of consumers, protection of people from corporate abuses like unsafe product, predatory lending, false advertising, astroturfing, pollution, and other related advocacies.
This run is made possible in cooperation with Southern Police District-National Capital Region Police Office and the Philippine National Police Academy Alumni Association, Inc. (PNPAAI) SOUTHERN LAKANS. Part of the proceeds of this event will go to support the ongoing construction of the SPD Chapel and SPD Officer's Lounge.
KMaP Consumer Rights Awareness Run
January 7, 2018
Liwasan Ulalim, CCP Complex Pasay City
3K|5K|10K
Organizer: Kampilan ng mga Mamimiling Pilipino, Inc.
Registration Fees:
P700
Inclusive Of:
– Race bib
– Event shirt
– Loot stub
– FREE medical fitness screening test worth P500
– Finisher's Event Novelty Plate
Registration Venues:
1. DHSU – Southern Police District Headquarters, Lawton Avenue, Taguig City
2. Message their Facebook page: https://www.facebook.com/kmapfunrun/
Inclusions: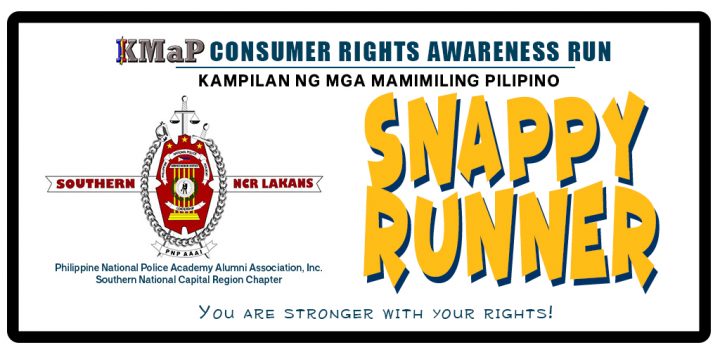 Map: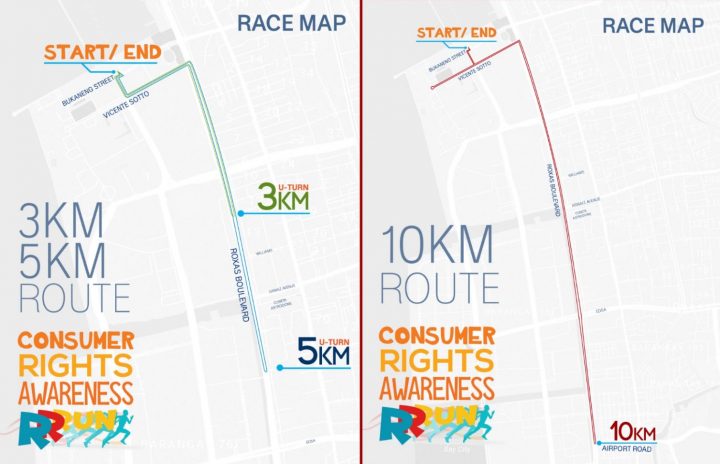 For More Information:
Call: 09757976832 | 09434473858
Facebook: https://www.facebook.com/kmapfunrun/