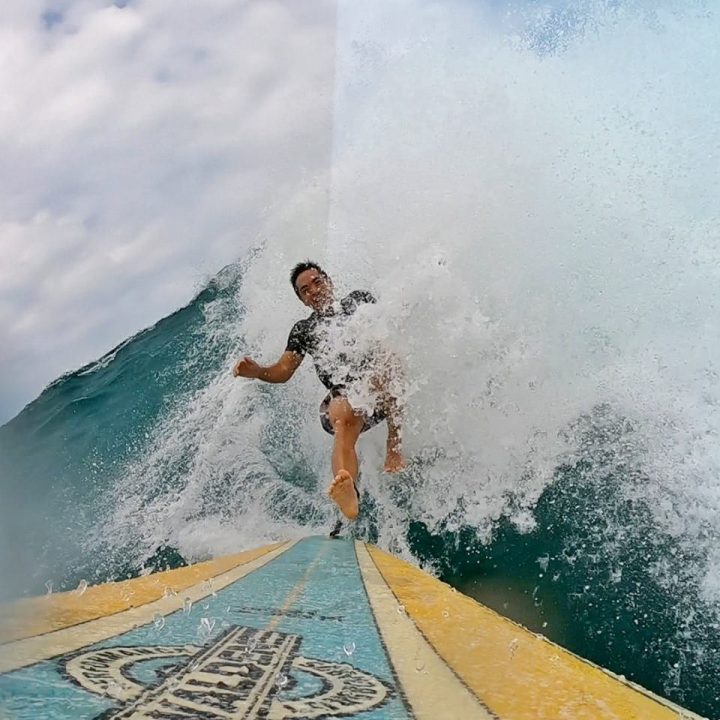 I was invited to fly out last September to attend the GoPro Hero6 Launch in Bali, however due to possible Volcanic Eruption, the trip got cancelled. I was bummed when it happened, since I was really looking forward to visiting Bali again.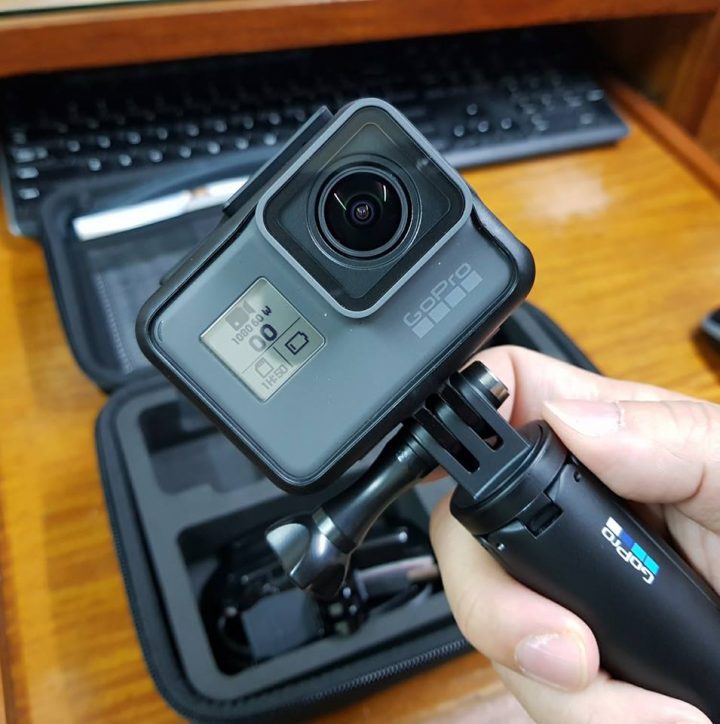 However, a few weeks later, I received a complete GoPro HERO6 package delivered at my doorstep! It was a welcome surprise! GoPro was supposed to give it to us in Bali, but they just decided to deliver the action camera directly to us since the trip was cancelled.
So after a few weeks with the HERO6, here are the things I like about it: (Coming from a HERO4 Silver)
1. Waterproof without Housing
Coming from a HERO4, it's such a convenience to be able to capture live action without the need of an external waterproof housing, the GoPRO HERO6 (and HERO5) is waterproof as it is up to 10 meters (or 33 Feet). You should be able to take this camera swimming, snorkeling, surfing, and most water sports without a problem. If you want to go deeper, you can buy a separate dive housing that can extend waterproof capability to 60m (196ft).
This feature also allows audio recording even on wet and extreme conditions… want to interview someone while surfing the biggest waves? No Problem!
2. 4K and High FPS (Frames Per Second)
GoPro introduced their latest GP1 chip for the HERO6 that unlocks video recording at 4K with 60FPS and upto 240FPS for 1080p, this means you can get super slow-motion or silky-smooth ultra-high-resolution videos for your action shots.
Though recording in 4K is still impractical nowadays (since it eats up a lot of disk space, and our internet speeds are still sub-par), it's exciting to know that if needed, the HERO6 can capture at this resolution. But my default setting for now is at 1080p @ 60FPS.
You would also need a fairly high-end computer to post process 4K videos, something to consider if you're planning to capture at this resolution.
3. Electronic Image Stabilization
Electronic Image Stabilization is another feature GoPro improved in the HERO6. It works by digitally smoothing out the video and reducing shake and blur WITHOUT an actual gimbal. Amaziiiiing, right?!
Taal Volcano Hiking Adventure:
Captured using the GoPro HERO6 and REMOVU Gimbal.
If you're looking into upgrading your gear, you may want to consider getting a GoPro HERO6.
GoPro HERO6 is now available in the Philippines for P28,999 and can now be bought from Lazada, Henry's Professional and leading stores nationwide.