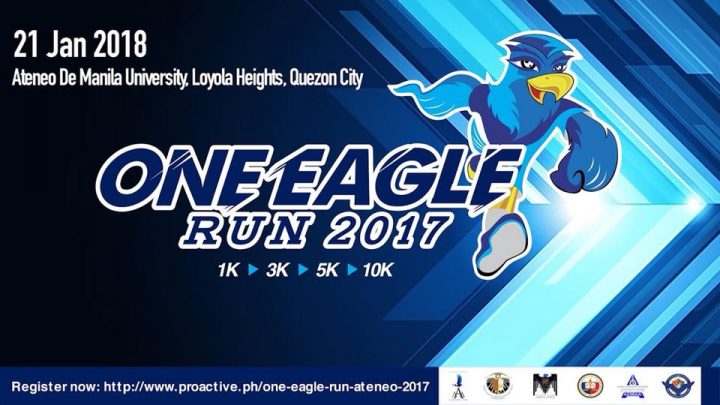 One Eagle Run is a benefit run that aims to bring together the community, have fun through running and at the same time, give back to the community. 100% of the proceeds of this event will go to Blue Plate Program of Ateneo Center for Educational Development and Marawi victims through Synergeia.
Ateneo One Eagle Run
November 26, 2017 January 21, 2018
McKinley West, Taguig City Ateneo Loyola Campus in Katipunan Ave
1K|3K|5K|10K
Organizer: Ateneo Professional Schools
For Inquiries and Questions: Click Here
Registration Fees:
10K – P1100
5K – P900
3K – P800
1K – P700
Race Kit Inclusion: Drawstring Bag, Singlet, Racebib w/ Timing Tag and Finisher's Medal
Race Kit Claiming:
Claiming Date: November 16 – 18, 2017 from 10:00AM to 5:00PM
Venue: Ateneo Alumni Association, Inc., 2nd Floor, John Pollock Renewal Center Ateneo de Manila University Quezon City.
Delivery: Shipping will be available from Septermber 8 – November 12, 2017
Things to Bring:
If picking up yourself, bring the confirmation email and ID.
If picking up through a representative, bring the confirmation email, authorization letter, runner's valid ID and claimant's valid ID.
Registration Venues:
1. Online – Click Here
2. SM Tickets – Click Here
Inclusions: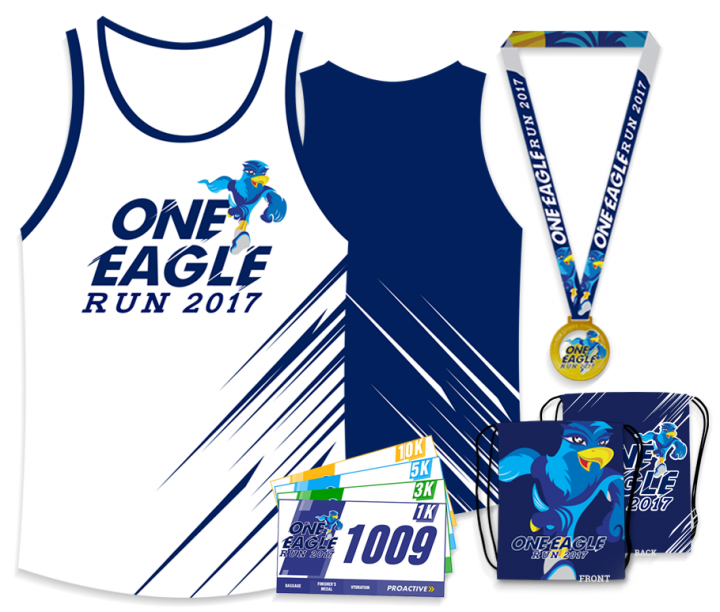 For More Information:
Catherine Villanueva / +(63) 917-543-7872
Bon Cedrick Doroja / (63) 917-861-6354