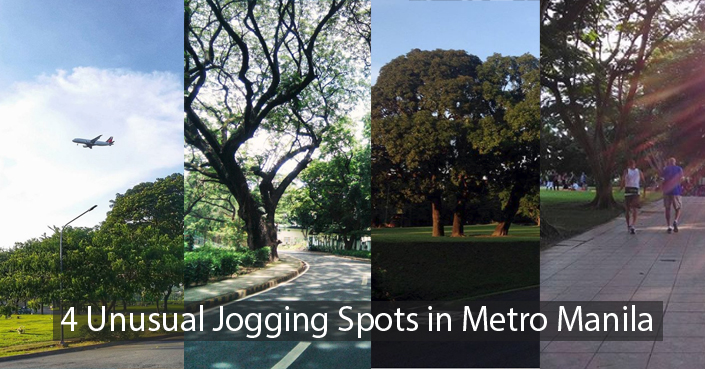 4 Unusual Running Spots in Metro Manila
UP Diliman, CCP, Luneta, BGC, SM Mall of Asia… these are some of the most popular locations we know about when we talk about running. However, these places can easily get crowded, and too much runners in once place can quickly take the Fun out of the Run.
If you're looking for a quieter place to run, luckily, Metro Manila is a big area with a lot of jogging spots, and we curated a list of unusual and interesting locations for you to try.
1. Heritage Park
Jogging along a memorial park? You got that right! You may be surprised to see quite a few people jogging here. It's secluded, quiet, and excellent distance-wise.
People say best time to jog here is 5am or at night. Try it out to find out why!
2. National Center for Mental Health
National Center for Mental Health is a mental asylum located in Mandaluyong. Some people find asylums creepy, but this one is not quite given the suitable environment for runners. There's a nice shade of trees and not many cars pass by here, which enables you to run in peace.
3. Malacanang Park
How funny is it to bump into the president while you're running, right? But Malacanang has its own park also well suited for running. As you can see, the road is wide with little to no cars, at all.
Try running here if you're not a fan (or simply scared) of asylums or memorial parks.
4. Pinaglabanan Shrine
Pinaglabanan Shrine is a park located in San Juan. Aside from tourists going there from time to time, it's actually a nice place to work out. The field is relatively wide where you can multi-sport like playing badminton or volleyball after your jog.
Know other uncommon jogging spots? Share it with us!