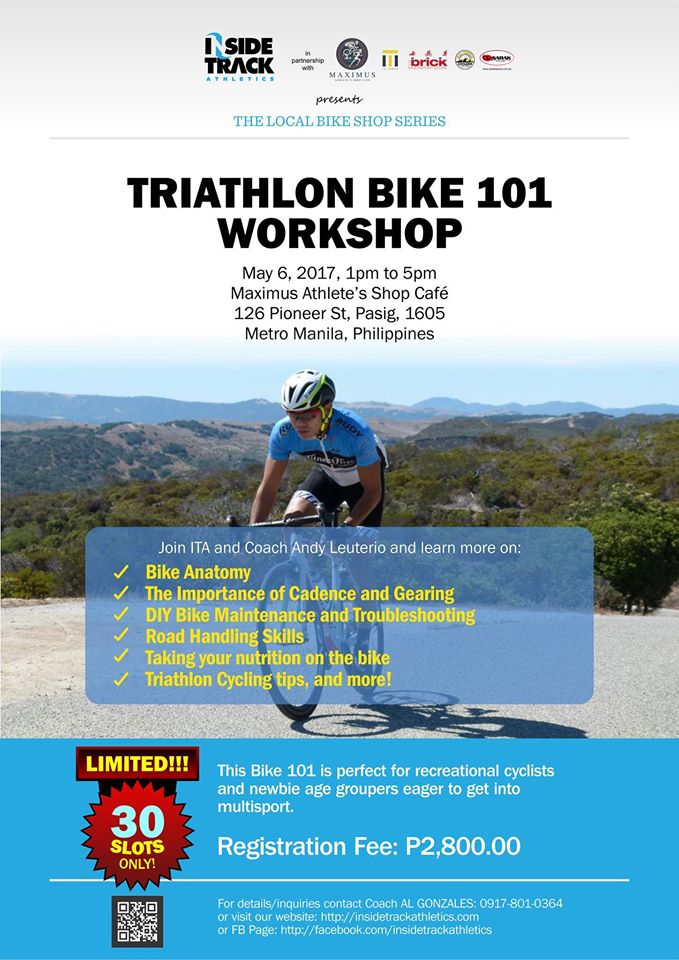 Inside Track Athletics together with Maximus Athlete's Shop Cafe​ presents the Triathlon Bike 101: The Local Bike Shop Series. This workshop is perfect for newbie recreational cyclists, and those eager to get into multi-sport!
Triathlon Bike 101 Workshop
May 6, 2017
Maximus Athlete's Shop Cafe
Registration Fee:
P2,800
Learn about:
✔ The importance of cadence and gearing
✔ DIY bike maintenance & troubleshooting
✔ Road handling skills
✔ How to take your nutrition on the bike
✔ Triathlon cycling tips, and more!
For More Details:
Call: Coach AL – 09178010364