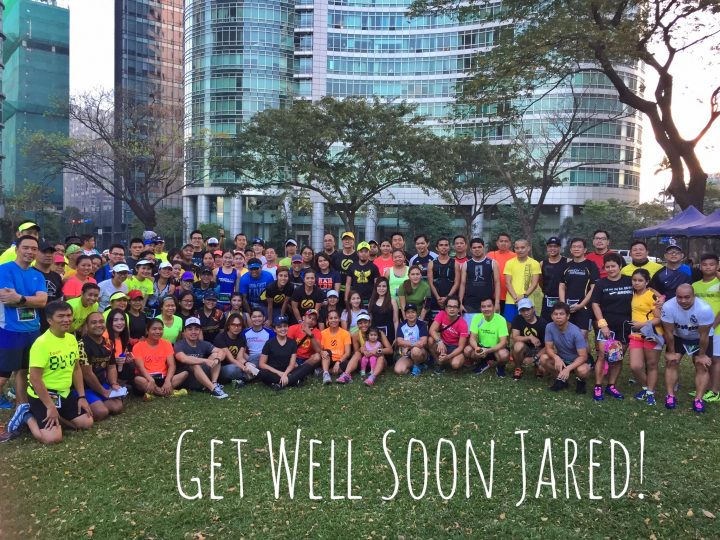 The Power of the Pinoy Running Community
"We all maybe perfect strangers… but we run therefore we are friends."
This statement was tested and proven to be true a few weeks ago when our dear friend, runner and blogger Jared Baliguat (Running Suplado/Supladong Irish Runner) suddenly suffered a stroke while at work and was rushed to Medical City.
A breadwinner supporting his mom and siblings located in Iloilo, Jared found himself alone with no relatives or family members by his side, he suffered from memory loss and has difficulty recognizing people and at times even cannot remember his own name, all hope seems lost, until members of the running community started coming in to help.
It started with Redg Candido, a friend and a fellow runner who stayed by Jared's side most of the time and provided updates to runners and friends. Then with the power of blogs and social media, news started spreading about his situation.
In a few days an account was activated through Rikki Suarez (aka Mader Rikki) to receive donations, and in less than a week Coach Roel Ano championed a fun run to help raise more funds, fortunately we were able to secure a venue in Bonifacio Global City (Thank you Pam and Jun of BGC for the help)
For all those who supported and donated, good news arrived the other day (March 13), Jared was finally discharged from the hospital (without any debt) and is now in the loving care of his family.
For those who are wondering, Mader Rikki made a full account on where the donations went.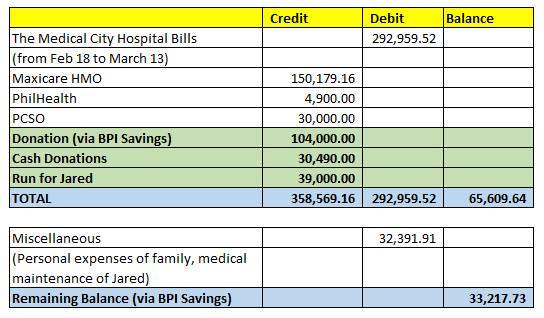 Together as a community we were able to raise a total of P173,490, added to the contributions of Maxicare, Philhealth and PCSO, it was enough to pay the Medical City hospital bills amounting to P292,959.52. Then P32,391.91 was used for medicine and transpiration to bring Jared's family here to Manila.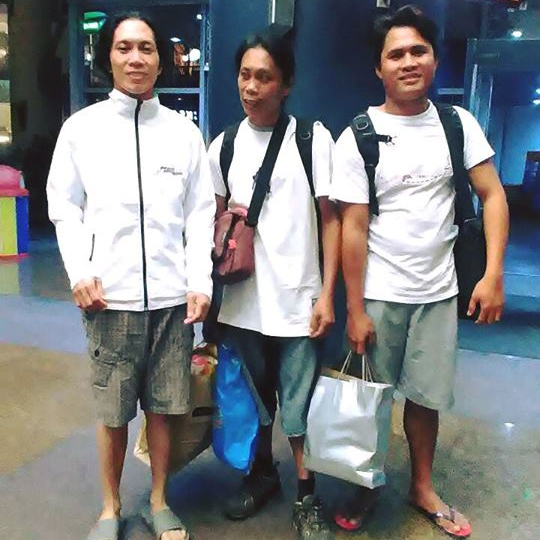 Upon discharge, the final diagnosis for Jared is complex partial seizure, and he needs to be given continuous medical attention, so his family decided to bring him back home to Antique.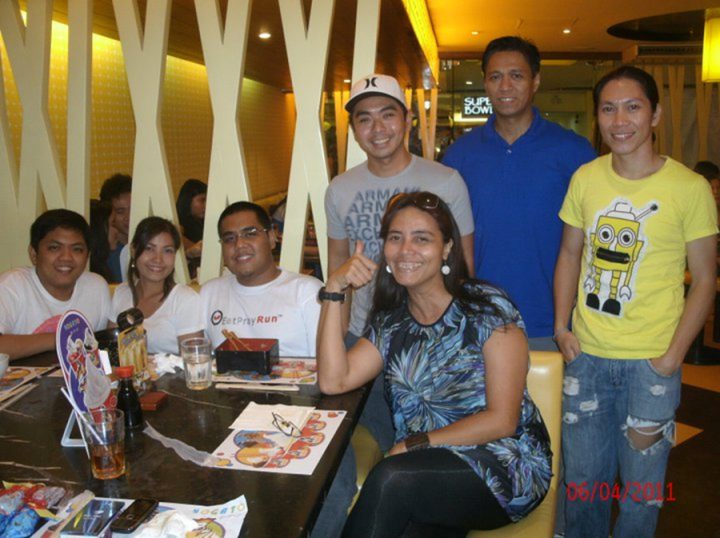 Jared was one of the first runners I met through the Pinoy Fitness Community, in some sense, he together with some runner friends are considered to be the pioneers of our little community, and since then he grew with the running community and was indeed well loved because of his passion for running and helping others.
Related: Spreading the Love for Running by Jared
At this point, Jared's challenges are just beginning as he needs to be given continuous medical attention, additional help in finances are needed for medicines and treatments. For those who still wants to donate, you can deposit via BPI Savings 0069-5169-04 c/o Lino Suarez.
In behalf and Jared and his family, thank you to everyone who went out of their way to help, support and donated for our dear friend. Let's pray for his fast recovery.