Running & Zumba Enthusiasts Come Together at Soleus Run and Dance Fest 2017
It's safe to say that Zumba and running are two very different workout types. While both are great cardiovascular workouts and equally popular in the Philippines, the similarities end there. Who knew that these opposite physical activities would ever come together? This year's Soleus Running Dance Fest event answered that.
Held last February 4 in SM Mall of Asia, this hybrid event combines the rigours of running with the adrenaline-pumping style of Zumba into one fun-filled Saturday morning. Leading the energetic pack is the renowned International Zumba® Fitness instructor William Flores from Peruvia. This seasoned, multi-talented dance instructor has more than 4 years of dance experience under his belt in different styles that range from ballet to hip hop and even folk dance.
Over 1,200 participants gathered for a Zumba-style warm-up session in the wee hours of the morning, before they hit the pavement to run a distance of 5k, 10k or 21k. Afterwards, they joined the culminating post-run Zumba dance party with an energising playlist that fused mainstream pop with Latin-inspired beats.
Like running, the beauty of Zumba lies in the fact that it can be enjoyed by anyone, with anyone. Everyone of all ages were there, from children to groups of young adults to even retiring folk! It was such a joy to see how people from all walks of life came together to cross the finish line AND lose themselves to the upbeat music with no reservations—while burning some serious calories as well!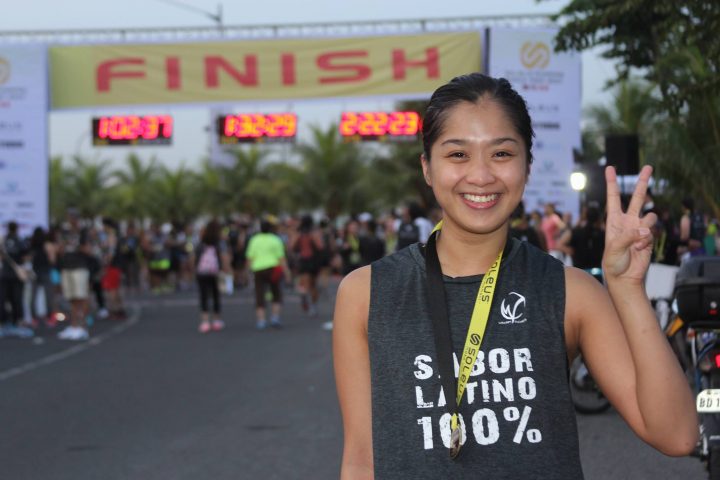 Together with the contagious energy brought by William Flores, it was exhilarating as it was fun. No wonder these two well-loved fitness activities have maintained a loyal following to this day.