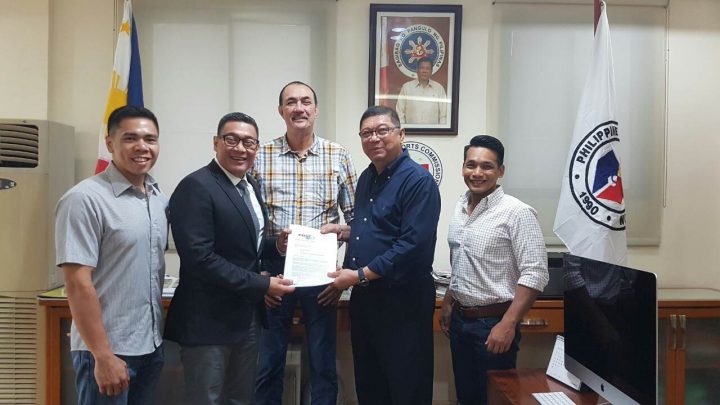 Obstacle Sports/Obstacle Course Racing is here to Stay
Pilipinas Obstacle Sports Federation (POSF) will make sure of this. POSF, registered with the Securities and Exchange Commission, is now accredited by the Philippine Sports Commission as the National Sports Association. Just last February 14, 2017, it has been granted full affiliation rights as the officially recognized national federation by the International Obstacle Sports Federation (OSF). It will now work towards recognition by the Philippine Olympic Committee (POC).
POSF's primary purpose is to promote and lead Obstacle Sports, Obstacle Course Racing and related sports and disciplines throughout the Philippines and among Filipinos, and meet the requirements as specified by the PSC, POC, Philippine Paralympic Committee, International Olympic Committee, International Paralympic Committee, and the OSF.
Under its By-laws, POSF defines Obstacle Sports/Obstacle Course Racing as a "sport in which a competitor, traveling on foot, must overcome various physical challenges that are in the form of obstacles. Obstacles include, but are not limited to, climbing ropes and over walls, carrying heavy objects, traversing bodies of water, crawling under barbed wire, and jumping through fire. It includes obstacle runs and races, functional fitness competitions and adventure racing, mud runs, hybrid races, challenges, themed runs and extreme endurance events, among others. Obstacle Sports and Obstacle Course Racing should be athletic and skill-based, and includes a minimum number and type of obstacles which test endurance, strength, speed and dexterity. Obstacles that are fear or daredevil in nature are not a part of the Obstacle Sports and Obstacle Course Racing."
In 2017, POSF intends to organize or co-organize two obstacle course races, two community workouts, and a series of school visits and Spartan kids training. It will actively support obstacle sports competition in the country.
POSF is led by Atty. Al Agra, as President, and James Bungubung, as Secretary General. To date, it has 35 active-regular members. Those interested to join POSF as a regular or honorary member and try some obstacles, kindly log on to www.posf.ph.