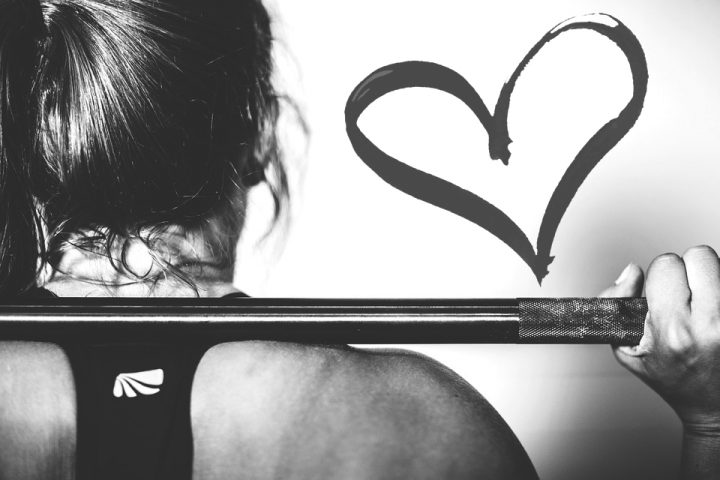 5 Workout Places to Go to with Your Significant Other on Valentine's
Roses are red, violets are blue. Valentine's is around the corner, now where to?
That could possibly be one of the most asked question this Valentine's Day — where to take your partner/special someone out for a romantic date?
If you two are into fitness, the options can be quite limited since this widely celebrated day might as well be a cheat day. You go to restaurants to eat soul-satisfying food or you give each other chocolates or sweets to declare your love with thoughts you could just burn the calories the following day. But maybe there are ways you can stay in shape and still have a great time with one another. We came up with a list of places you could go to with your date this Valentine's Day without compromising your healthy lifestyle. Check them out and maybe we can give you an idea or two:
Photo by: @itskellymedina
1. Flyweight – #SpreadTheGLOVE
Flyweight is an upscale boxing studio located at Bonifacio Global City. It's very convenient for workers because it's open 24/7. They also have designated classes with professional trainers who can thoroughly guide you if you're new to boxing.
Reason to try this Valentine's day: They have a promo named #SpreadTheGLOVE where you can bring someone with you for free!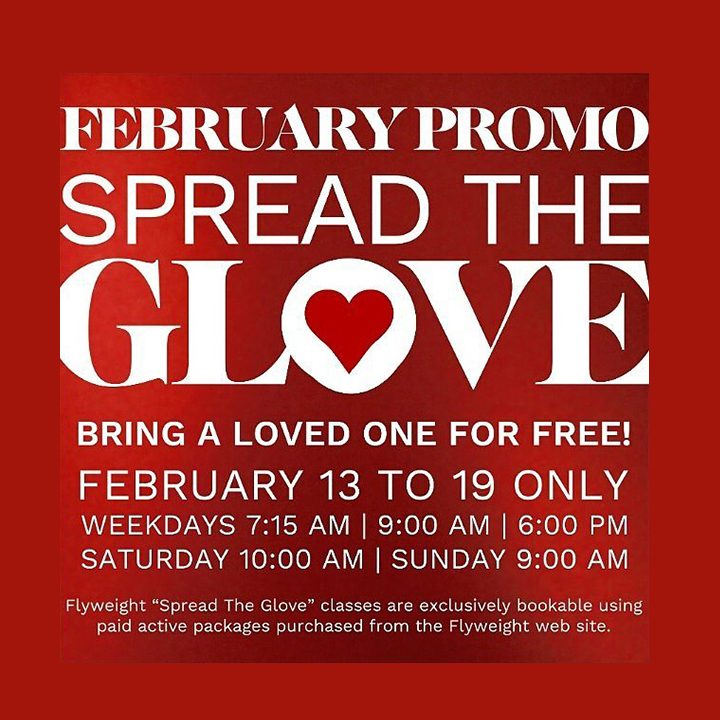 #SpreadTheGLOVE promo of Flyweight
2. Electric Studio – Romantic #ElectricRooftopRide
Electric Studio made quite a buzz on Instagram last 2016. With its undeniably cool interior, this first indoor cycling boutique in the Philippines attracted many. Electric Studio is all about fitness, music, and a whole lot of sweat.
Reason to try this Valentine's day: They have a event this February 11, 2017 where the program would be held at a rooftop where you could see the skyline of the beautiful city of Taguig. Imagine riding there with your significant other — sweating has never been so romantic.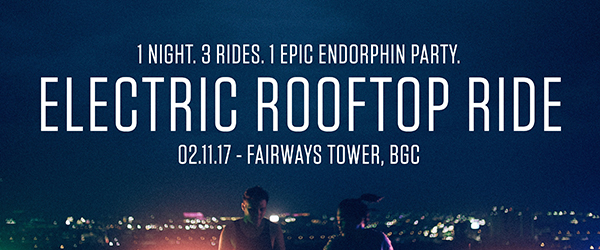 Electric Studio's Rooftop Ride happening on February 11
3. Anytime Fitness – Try Something New and Go to the Gym
If you and your date want to start hitting the gym but still haven't tried it yet, maybe Valentine's/February is the perfect day to do so. Have the day planned out and try Anytime Fitness first before you surprise him/her to a romantic dinner. This relatively new gym is 24/7, so you wouldn't probably have a difficult time scheduling.
You're in luck if you're going there for the first time because you can avail a three-day free trial courtesy of Anytime fitness. See more details here: https://www.anytimefitness.ph/
Reason to try this Valentine's day: Their three-day free trial is worth trying if you two are looking for the best gym to go to. Three days would be enough to know if Anytime Fitness is the right gym for you, the most convenient, and the one with the most value for money.

4. PagmamahaRUN – A Couple that Runs Together, Stays Together
Valentine's is all about showing your affections to a special someone, but why not try giving love to others, too? In this fun run, PagmamahaRun lets runners celebrate the month of love for a cause. Happening on February 12, 2017, you can check out more details here.
Reason to try this Valentine's day: Spend the morning of February 12 with your loved one and support the event's main partner foundation, "Piso Para sa Kolehiyo". It would feel good to enjoy a good run and it would feel even better when you know that you helped send a child to college.
Race Details Here: PagmamahaRUN 2017 at CCP Complex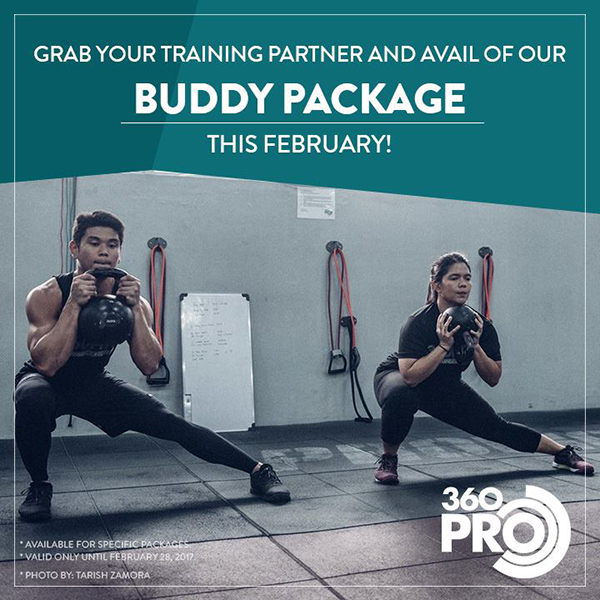 5. 360PRO – Circuit Training for Two
Circuit Training is a difficult and fast-paced type of workout. This will test your strength, agility, and perseverance. If you and your date are already into this, 360 Fitness Club has an advanced program specifically for athletic training called "360Pro".
360Pro is located along Pioneer, Mandaluyong. They can offer one-on-one or small group sessions depending on the need. Time to step up the game!
Reason to try this Valentine's day: 360Pro has a "Buddy Package" this month. As they say, two is always better than one!
These are just some of the places you can go to this February or Valentine's day with your special someone. But basically, anywhere could actually be the good place for a fitness date. Remember that fitness is a lifestyle and every place you go to can be a venue for that healthy life. Encourage one another to maintain a diet, have cheat days together, go for a walk or simply visit the nearest park. Life could be more meaningful having someone around with you. Just don't forget to have fun along the way!
How about you? Any places you would recommend to go to on a fitness date?
Comment below and let us know your thoughts!