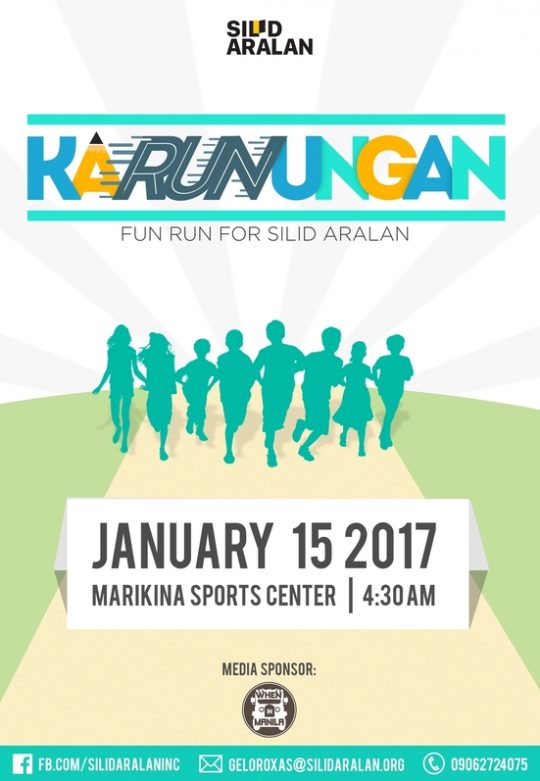 KaRUNungan: Fun Run for Silid Aralan, Inc. is a fundraising activity for the benefit of the Ground Zero learners of Silid Aralan-Rizal. Ground Zero is the entry program of Silid Aralan wherein learners are composed of non-readers as well as low-performing students from public schools. The funds that will be generated from this event will be used for the operations and expansion of the organization to nearby municipalities to make an impact in the lives of more learners in other communities.
KaRUNungan: Fun Run for Silid Aralan
January 15, 2017
Marikina Sports Center, Marikina City
400 meter-5, 10, 15, 20 Laps
Organizer: Silid Aralan, Inc.
Registration Fee:
PHP 100.00 (inclusion of singlets and race bibs)
Registration Venue:
1. Online Registration – Click Here
For More Information:
Angelo Carlo Roxas
Mobile Number: 0906-272-4075
E-mail: [email protected]