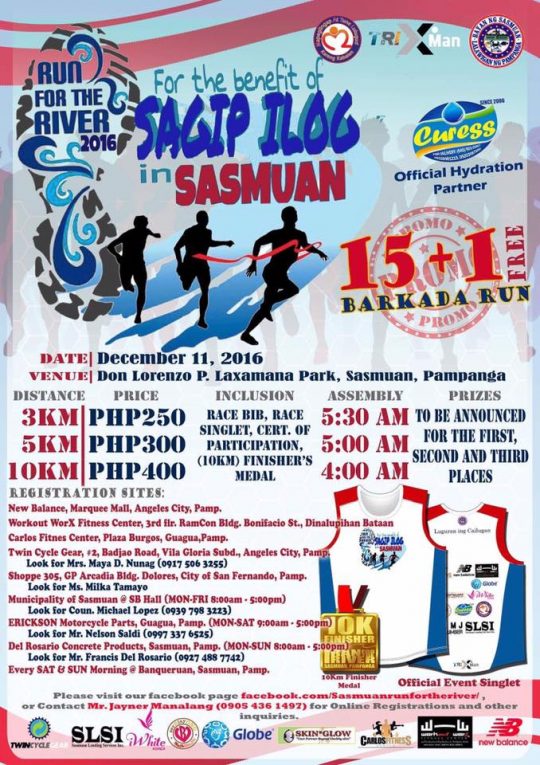 I. MANGROVE REFORESTATION/PLANTING
Mangrove comprise one of the most diverse communities in our coastal zone, providing habitat that serves as refugees, feeding grounds and nursery grounds for any aquatic animals and other useful organisms. Our mangrove has also been a place/home for the different migratory from October to March ever year. Mangrove had also saved the lives of our resident in the coastal barangays, serving as water breaker to high waves during strong typhoons/storm surge.
II. BANTAY ILOG
The program aims to have a clear understanding of the different fishery laws, rules and regulations, its implementation, enforcement and execution of the same. This is o address our problems on illegal fishing which is of primordial concern to increase our municipal fish catch. Participants should be aware through the program in the importance on conservation, utilization and management of the different fishery resources.
III. CLEAN-UP DRIVE
Clean-up drives are efforts for the protection, conservation and management of coastal and marine habits. It also aims to conserve aquatic ecosystems, educate the public on the impact of waste to the people and their health and to their environment place they live in.
Run for the River
December 11, 2016
Sasmuan Pampanga
3K|5K|10K
Organizer: TRIXMAN
Registration Fee:
3K – P250
5K – P300
10K – P400
– Inclusive of Bib, Singlet, Certificate
– 10K gets a Finisher Medal
Registration Venues:
– New Balance Marquee Mall
– Workout WorX Fitness Center, Bataan
– Carlos Fitness Center, Pampanga
– Shoppe 305, Pampanga
– Municipality of Sasmuan
– Erickson Motorcycle Parts, Pampanga
– Del Rosario Concrete Products, Pampanga
For More Information:
Jayner Manalang- 0905-4361497
Councilor Michael Lopez- 0939-7983223
Nelson Saldi- 0997-3376525