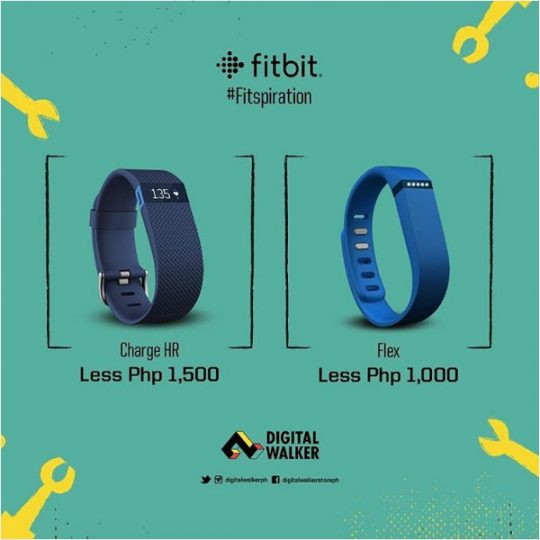 Digital Walker drops price for FITBIT Charge HR and Flex
Good news to runners and fitness enthusiasts, Digital Walker is putting a huge price-cut on two of their Fitbit products. The Fitbit Charge HR and the Fitbit Flex.
You can now purchase the Fitbit Charge HR for only P3,999 (Less 1,500) and Fitbit Flex at P2,599 (Less 1,000).
Here's a quick comparative of the 2 Fitbit devices. One major difference between the devices is that the Fitbit Charge HR includes an optical heart rate monitor that allows you to track your heart rate while you do your workouts, something to really consider if you're a runner or living a very active lifestyle.
The discount will run until September 30 in all Digital Walker outlets nationwide.