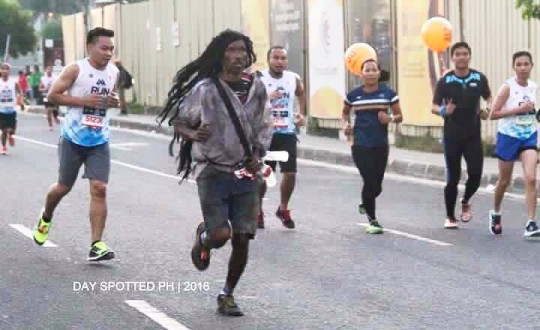 Meet Larry Ronquillo, the Taong Grasa Runner
A lot of runners during the recently concluded Run United 1 were surprised to see a taong grasa running along with them. Top triathlon Coach Ani De Leon-Brown who's also part of this photo was even impressed by his running form, and his photo was seen by thousands of Pinoy Fitness Facebook Followers.
Who is he anyway? Well, the truth is he's actually 55 year old Larry Ronquillo – a proud Kagawad of Barangay 163, Zone 14, of the second district of the City of Manila.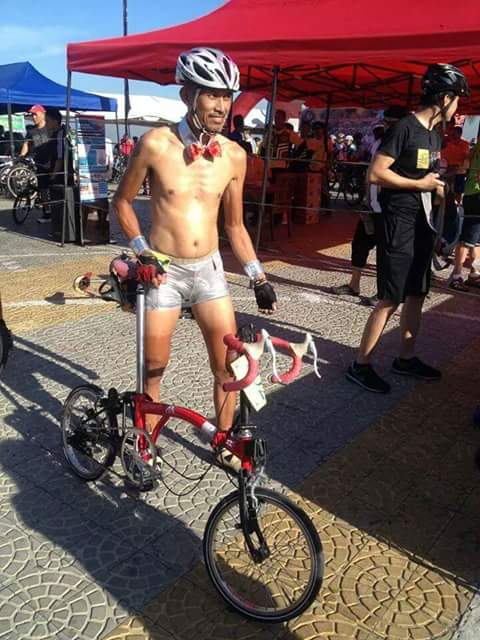 It's not the first time that this avid biker (he was among the cool kids riding BMX bikes in the CCP grounds in the 80s), duathlete, and runner wore a costume during races. He started doing it four years ago for fun, using costumes he has used during airsoft events – Larry's also an avid airsoft player and has won Best in Costume awards for his efforts.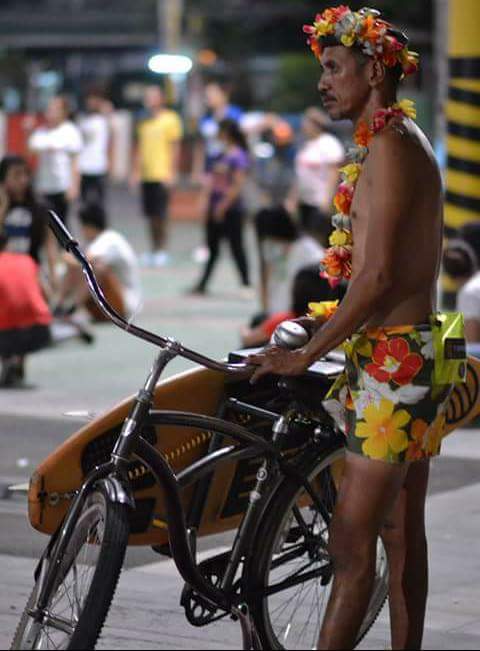 Here he is again, dressed up as a surfer dude for an Earth Hour ride.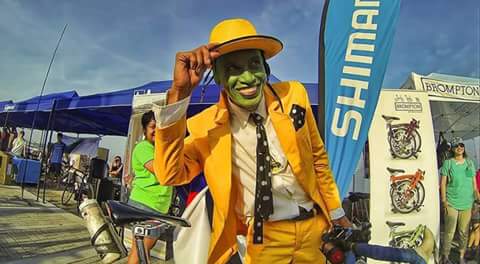 Then he transformed into a gigolo, The Mask, and Peter Pan for Fil-Chi Federation cycling events.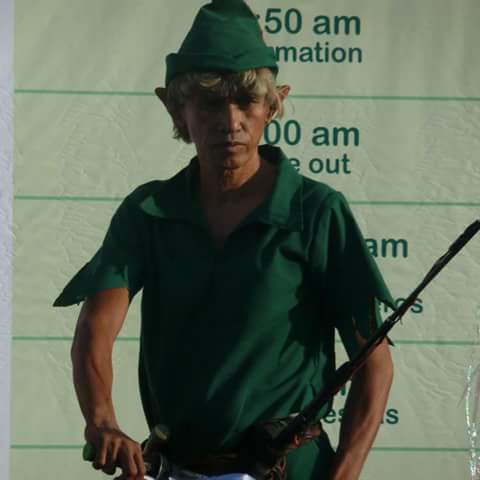 Reminiscing on his gigolo costume, Larry says: "Inisip ko na kapag mas kaunti ang suot ko, mas bibilis akong makakapadyak."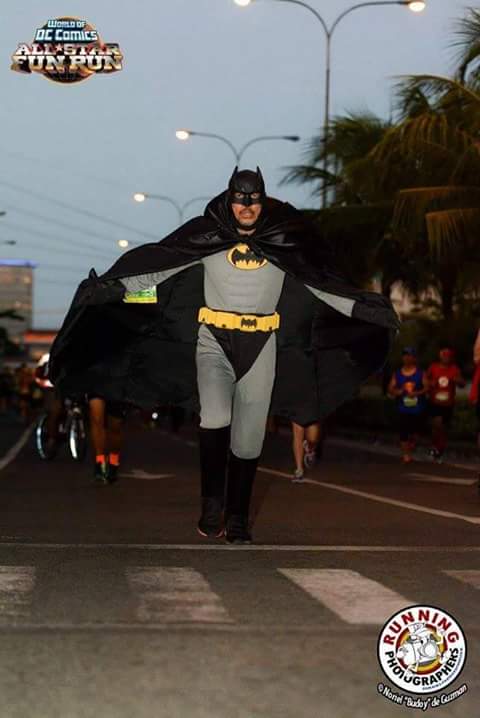 He was also Batman during the DC Comics All Star Run.
He decided to dress up as a taong grasa for Run United 1 as a social experiment. "Gusto kong malaman kung anong magiging reaction ng ibang runners kapag nakita nila ako," he laughs.
His costume got mixed reactions. Marshals at the baggage counter were hesitant to give him back his belongings because thought these did not belong to him. Many runners looked at him curiously, and may have been surprised to discover that he actually smelled good.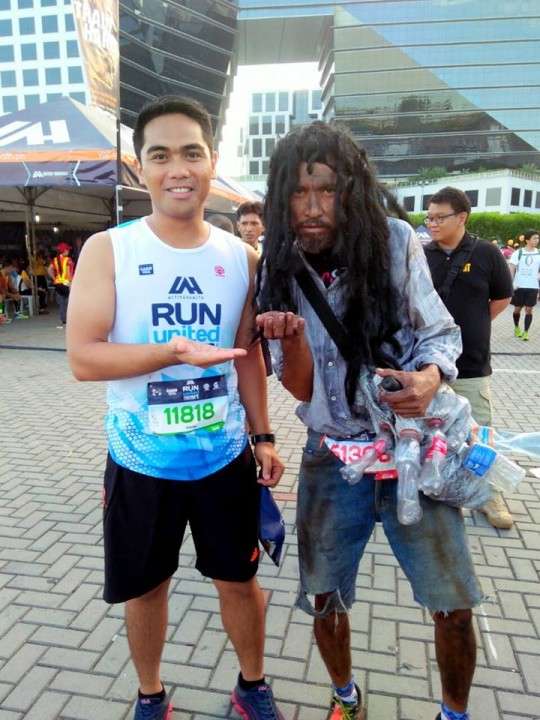 "Ay, nag pabango talaga ako," he said.
He sees himself wearing costumes for all his runs from now on ("Hindi lang siguro sa mga mahahabang distances katulad ng 21K, medyo mahirap," he laughs).
Larry says wearing costumes during races makes him happy; he forgets whatever problems or worries he has. At the same time, he feels satisfaction knowing that he's able to entertain a lot of people.
"Nakakataba ng puso," he smiles.
He's more than willing to have his picture taken with anyone, so feel free to approach him during races.
Little did he know that his costume would turn him into an advocate as well. Runners were able to take a photo of him properly disposing his drinking cup and other trash while he was in his taong grasa costume; the photo became viral and netizens started a discussion about littering during races and how it can be avoided.