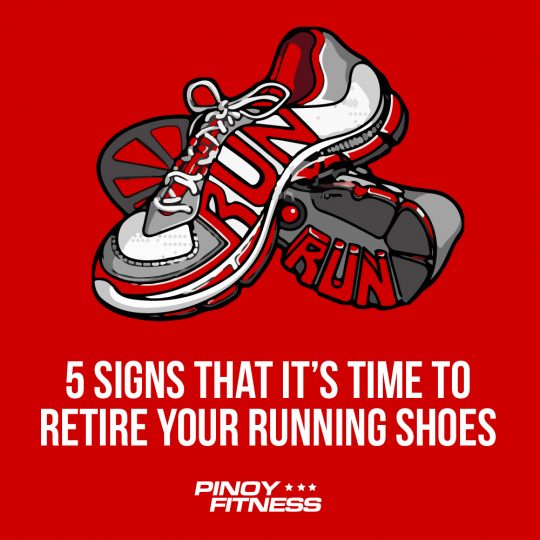 When it comes to your running shoes, walang forever.
Just like any other sports gear, running shoes have a definite lifespan and will eventually break down over time and use. Running with worn out shoes can slow you down, be uncomfortable, and increase your risk of running injuries. So it's important to know when it's time to retire your running shoes and buy a new one.
5 Signs that It's Time to Retire your Running Shoes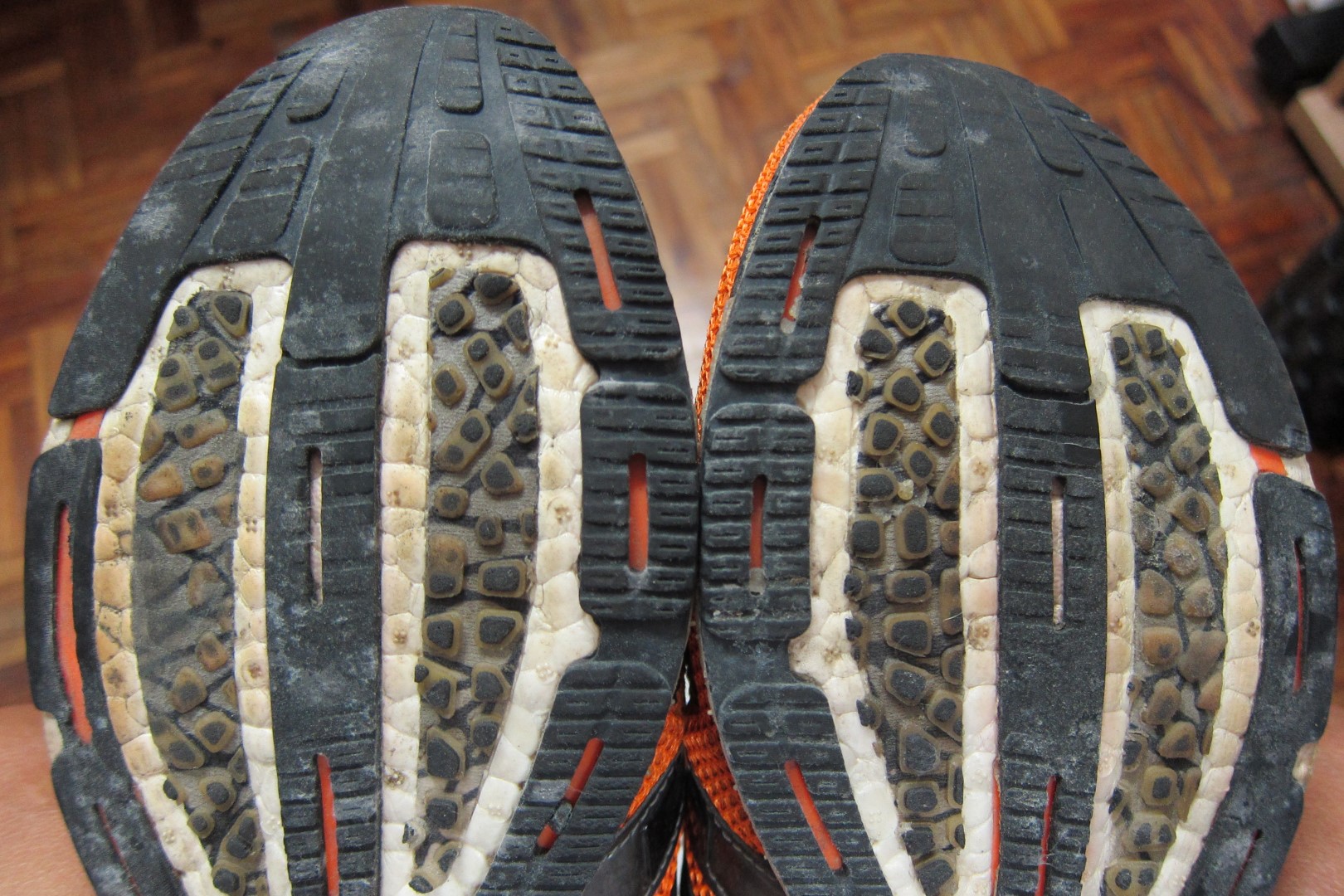 1. They have lost their Tread
Just like car tires, the bottom outsole of your shoes – or the part that comes in contact with the ground from heel to toe – wears away with use and will no longer give your feet adequate traction.
Take note of "bald spots", or areas where the rubber is thin and worn. Depending on how you land, you might wear out some areas faster like the inside of your heel or the ball of your foot. Unbalanced tread can alter your form and can lead to unwanted injuries.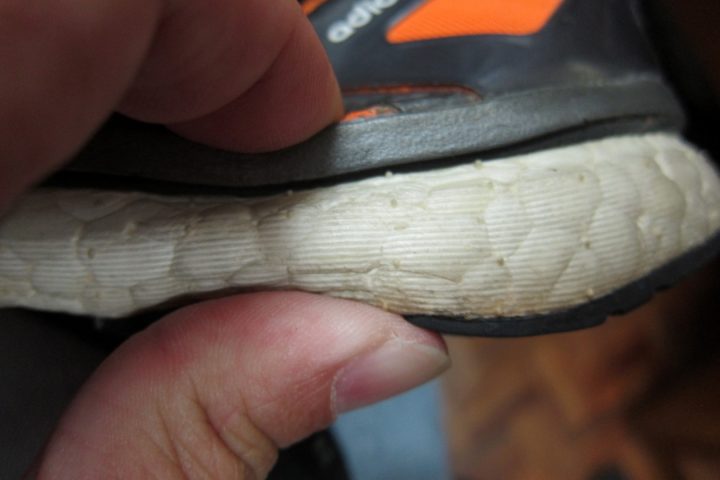 2. The midsole has weakened
The midsole foam gives your legs that bouncy feeling as you run. To know if it has deteriorated, place your shoes on a flat table and examine them from behind. Your shoes should be straight and even. If they're out of shape, the midsoles have lost their ability to absorb impact on your ankles, shins, and knees.
What you can do is to visit your nearest running store and check the firmness of your shoes' midsole against a new one, if your midsole easily collapses compared to a new pair, then it's a good sign you have to buy the one you're holding now.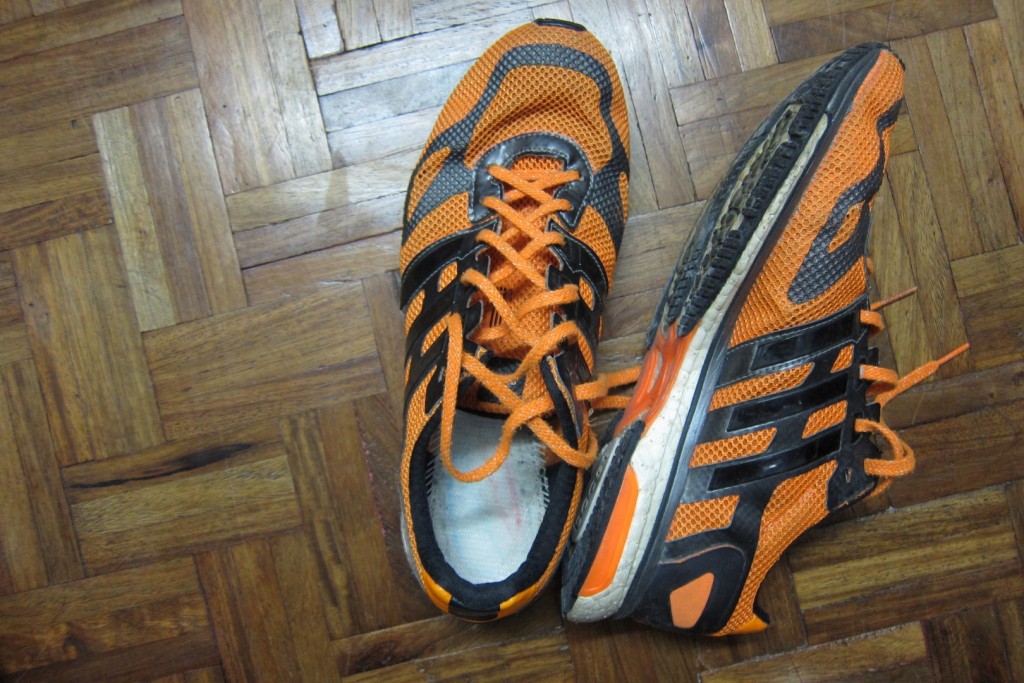 3. They've had enough mileage
While a shoe's lifespan will depend on factors such as your running style and weight, the general rule of thumb is that it's up for replacement after 450 to 800 kilometers. If you run 130 kilometres a month, then you need to replace your shoes every four and six months.
Monitor the mileage of your shoes by writing the date your shoes were bought, as well as the distances you've ran in a training log. Modern GPS tracking apps like STRAVA and Garmin Connect now also allows you to link a shoe to your run, this can help to automatically track how many KMs are already logged with your current shoe and let know know when you need a new pair.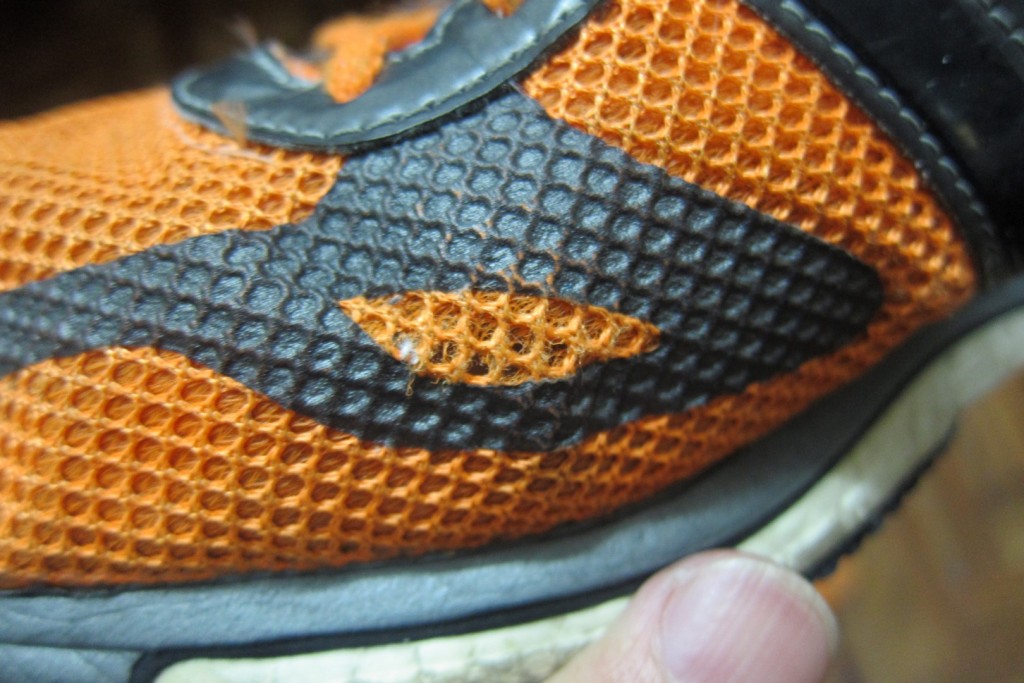 4. You often run in Trails
If you run in uneven, muddy trails, it's time for a new pair if your notice holes in the mesh material.
Damp running conditions can weaken the structure of your shoes faster if you don't take care of them post-run. Rinse your shoes thoroughly with water, take out the liner, and stuff your shoes with newspaper. Let them dry overnight to help preserve their shape.
5. They're your ONLY Pair
Running shoes need to have at least two days of rest each week. If you run with just a pair every day, the midsole foam doesn't have enough time to return to its original shape.
Make your shoes last longer by alternating your favorite running shoes with another pair. Studies have shown that runners who switched between shoes shoes had a 39 percent lower risk of injuries compared to people who ran in the same shoe in 22 weeks. Different shoes work different leg muscles, so they're not as stressed compared to when you're using only one pair.
So is it time for a new pair?
PF Online Community -> Pinoy Fitness Community
PF Online Shop -> https://store.pinoyfitness.com
Like this Post!? Share it to your friends!