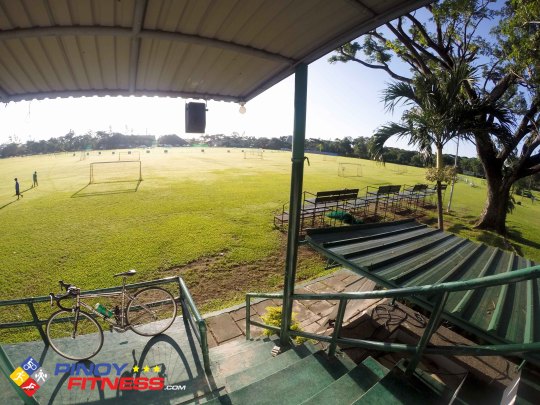 Pulling your own weight
by: Kristine Facto (IG: thekafter2mrw)
When doing anything for the first time, we are often told that it (whatever the new act is) is "as easy as riding a bike." But not everybody is gifted with skills while on two wheels. This is especially challenging for those who want to join the fun multisport community, as cycling (more often than not) makes up 50% of the total race distance.
One's strength is either magnified or hindered by how athletes are able to manage the distance while relying on appendages other than what they were born with. Too often do we see experienced athletes cramping at the end (or in the middle) of a long ride. Regardless which sources you read and who you listen to, the solution to the cramping (and the emotional turmoil that inevitably follows) may just be a simple—yet tricky—concept: efficiency.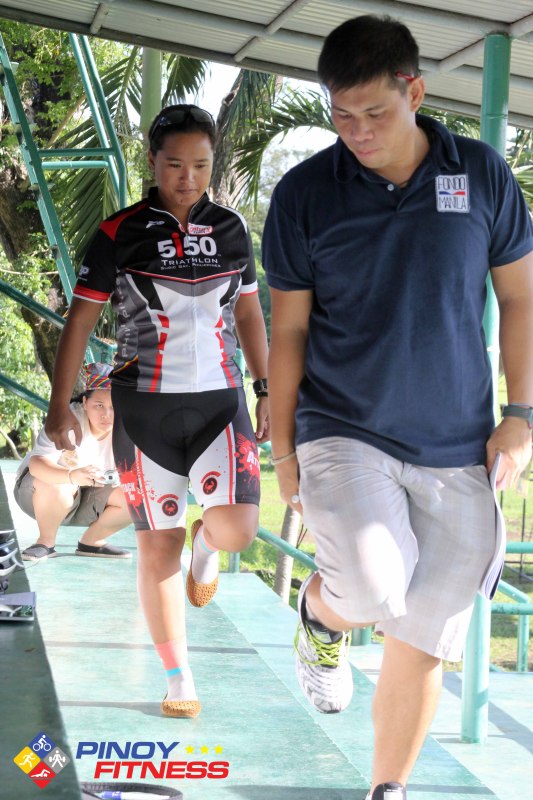 Like many dabblers in multisport, I consider the bike my weakest discipline in triathlon. So when an opportunity to learn more about how I can improve the way I ride came up, I signed up for the half-day Fondo Manila cycling lesson in Alabang.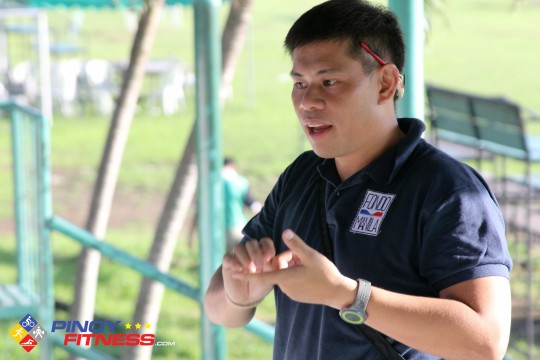 Coach Patrick Joson himself begins the session with a quick introduction—not only is he a certified triathlon coach but he's also completed defense training with the military. Most of us present during the class half-expected to be put through our paces but before we hit the road, we went back to basics. After a quick review of basic hand signals while riding, Coach Patrick proceeds with a refresher of how gravity, weight and one's center of mass can be used to one's advantage using the POSE Method.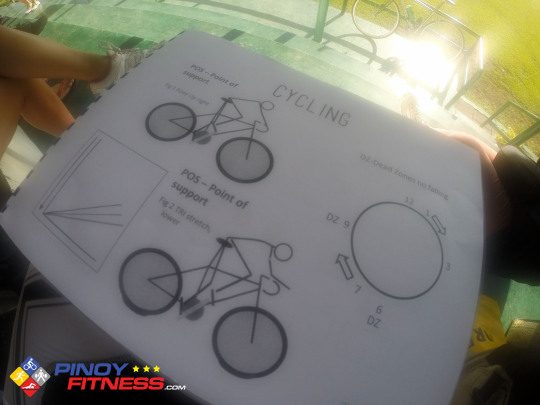 According to Coach Patrick, cycling efficiency boils down to good ol' fashioned physics. He explains that in an athlete's desire to cover a longer distance at a faster rate, they forget that science plays a major factor in their performance. The POSE Method reduces impact on one's knees according to studies, making it one of the more efficient and established running and cycling techniques.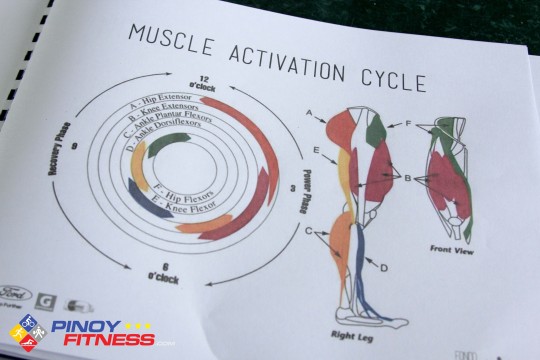 Coach Patrick's approach to the class is very scientific and while some of the more casual riders may find the sessions too technical, those who want to improve their technique are in for a new set of skills. For one, the class teaches athletes the art of the pull. Instead of fighting gravity (pushing forward with one's legs), Coach Patrick encourages cyclists to work with it—using other often-neglected "ride" muscles at the back of the leg. The motion this creates is more fluid since athletes don't have to force themselves in moving forward while on the bike.
To know more about Coach Patrick Joson and Fondo Manila visit – https://www.facebook.com/FondoManila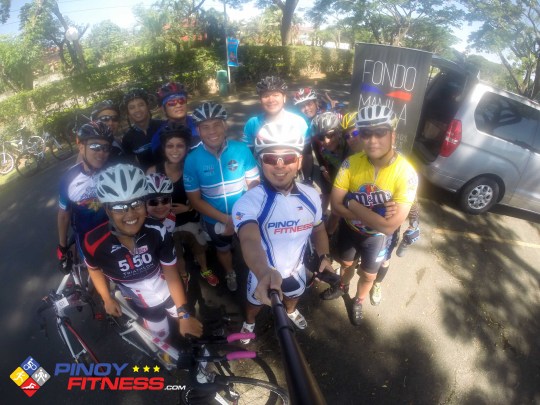 With the Fondo Manila Cycling School participants. For more photos visit the Pinoy Fitness Facebook Page – Click Here
For Instant Updates – Follow US!
https://www.facebook.com/pinoyfitness
https://www.twitter.com/pinoyfitness
https://www.instagram.com/pinoyfitness
PF Online Community -> https://members.pinoyfitness.com
PF Online Shop -> https://shop.pinoyfitness.com
Like this Post!? Share it to your friends!