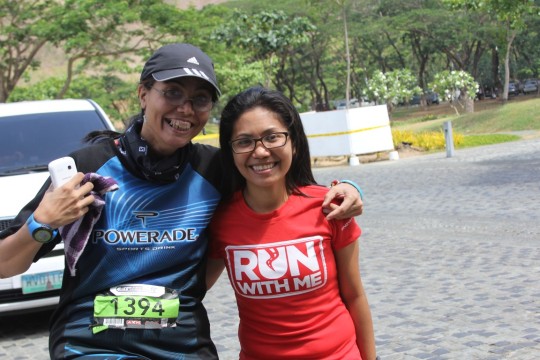 Conquering the Tough Trails of Hamilo Coast – Salomon X-Trail Run 2014
Words by: Ms_Mars | Photos by: Pinoy Fitness
"It's supposed to be HARD. HARD is what makes it GREAT!"
For the second time around, much-awaited Salomon X-Trail Run 2014 was recently held at the very breathtaking Hamilo Coast, in Nasugbu, Batangas.
We were part of the media group who covered and ran during the event. Upon arrival at the Salomon activity center by 3AM we noticed the 32KM and 24KM runners prepping up not just physically but making sure their mandatory gears were met as part of the requirement.
Running Host Bhoy Ramos was also up and early in his usual energetic element reminding runners of gears inspection and gun starts including cut off times. The 32KM distance was Salomon's newest category meaning more elevation, more difficult and longer rugged terrains to cover. Saw some familiar faces who also ran last year and they're the same runners gunning for the maximum distance.
The gun starts for all four distances were on time which kicked off at 5AM until 630AM. And in all those send-offs Salomon Brand Manager Janice Tañada emphasized to the crowd to run safe, enjoy the Hamilo Coast views and trails. As organizers they had fun mapping out the course.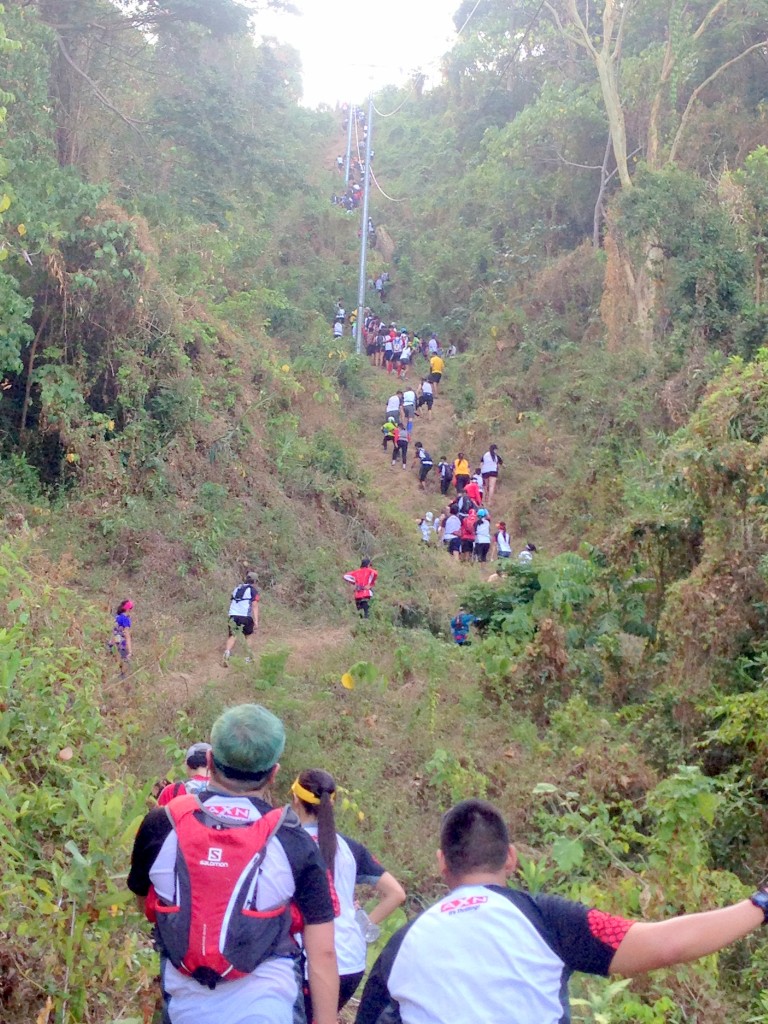 I ran 6K (12K in 2013) and felt like a second time trail runner. Our cut off time was only 1.5 hours but as I've always kept in mind when doing trails was to run/jog and totally enjoy the view. It was a steady first few kilometers until we reached the beach front portion leading up to the mountain at the farthest part of the Hamilo Coast coves.
There were a lot of selfie moments by my co-runners from the beach front all the way up the ascent of the semi-steep mountain with a lot of loose soil and sharp stones. Half way through our route, a lot of us were already gasping for air on our every uphills and slippery downhills putting pressure on our quads. The only time we felt relieved was after reaching the turn around mark overlooking the beauty and serenity of the calm coastal backdrop on a very clear and sunny day. For me, that was the highlight of the 6KM route. There was slight traffic on the side of the ridge going back due to an irresistible ocean view photo op moments as expected from first time and regular Salomon X-Trail afficionados.
Hydration stations were strategically positioned alternating from water to Gatorade energy drinks. This was also an eco-friendly run and bringing our own hydration bottles was a must.
Finisher medals were guaranteed to 32KM and 24KM runners provided they finish within the cut off times of seven and five hours as the organizers have been strict with it. There was a slow trickle of finishers on the longer distances due to the hot weather and a not-so-easy trail route. Some runners even sustained cuts, wounds and bruises from the boulders, all part of how extremely difficult and challenging a Salomon X-Trail really is.
Even active running celebrities Rovilson Fernandez, Solenn Heusaff, Isabelle Daza, Erwan Heusaff and Fernando Zoble de Ayala were not spared from getting physically and mentally challenged by their distances. Model/actress Solenn and Isabelle pointed out the rapelling portion as one of their most memorable. It was really the survival of the fittest!
"I ran 24KM last year and it was a tough one. Really tough! So this year I chose to run only 12KM, " shared by runner and host Rovilson Fernandez. For someone who has done several trail runs before, when he says tough, you have to take Rovilson's word for it!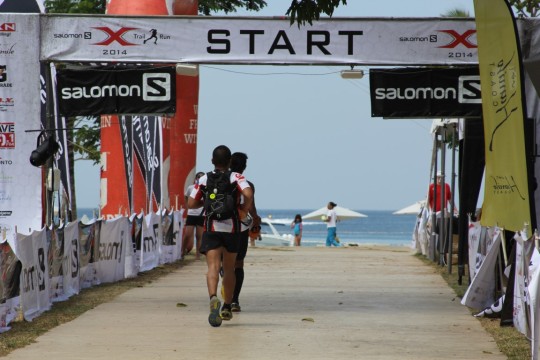 Exhausted runners kicked back and relaxed on the sprawling grounds of Pico de Loro Beach while waiting for their relatives and friends to cross. Some even took a dip at the beach to beat the heat. Finisher meals were distributed and raffle items given away courtesy of various sponsors. Just like last year, there were make-shift shower cubicles, changing tents and more than enough portalets to handle 1,500 participants. Kudos as well to an organized baggage system.
The awarding ceremonies took place shortly before lunch. I am always amazed and awed with how fast these runners can also be even on a tough irregular trail and what's unbelievable is their finish time is similar to a flat road race!
Perhaps in future trail runs, there could be more directional signs or flaglets in the absence of marshalls especially on critical intersections to avoid runners from getting lost along the route.
The best part of any Salomon X-Trail event is the element of surprise how to conquer and overcome the degree of difficulty and extra physical demands of a particular route but at the same time, marvelling on the beauty and wonders of how breathtaking our natural wonders can be.
Outrun the road… outlast the trail… Train early for Salomon X-Trail 2015!
Many thanks to Janice Tañada and Aileen Frugal of Primer Group of Companies and Pinoy Fitness for the chance to cover this exciting trail run event.
For Instant Updates – Follow US!
https://www.facebook.com/pinoyfitness
https://www.twitter.com/pinoyfitness
https://www.instagram.com/pinoyfitness
PF Online Community -> https://members.pinoyfitness.com
PF Online Shop -> https://shop.pinoyfitness.com
Like this Post!? Share it to your friends!