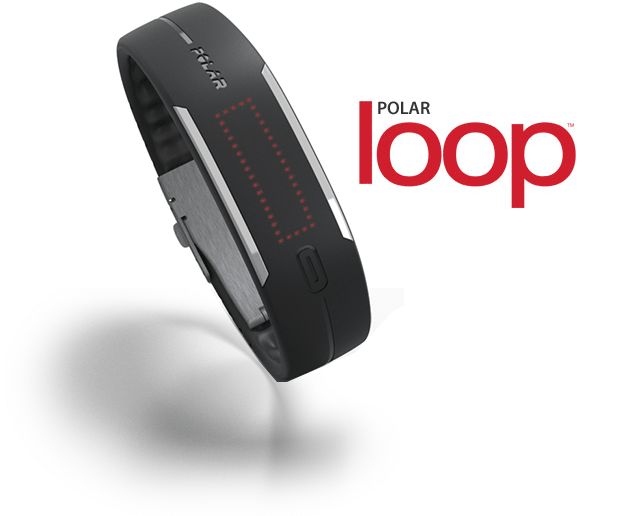 2014 seems to be a year for Fitness Activity Trackers. First there was the Nike Fuel Band, then we featured the Fitbit Force, but it's only now that we got hold of an actual Fitness Tracker to test. Introducing the Polar Loop.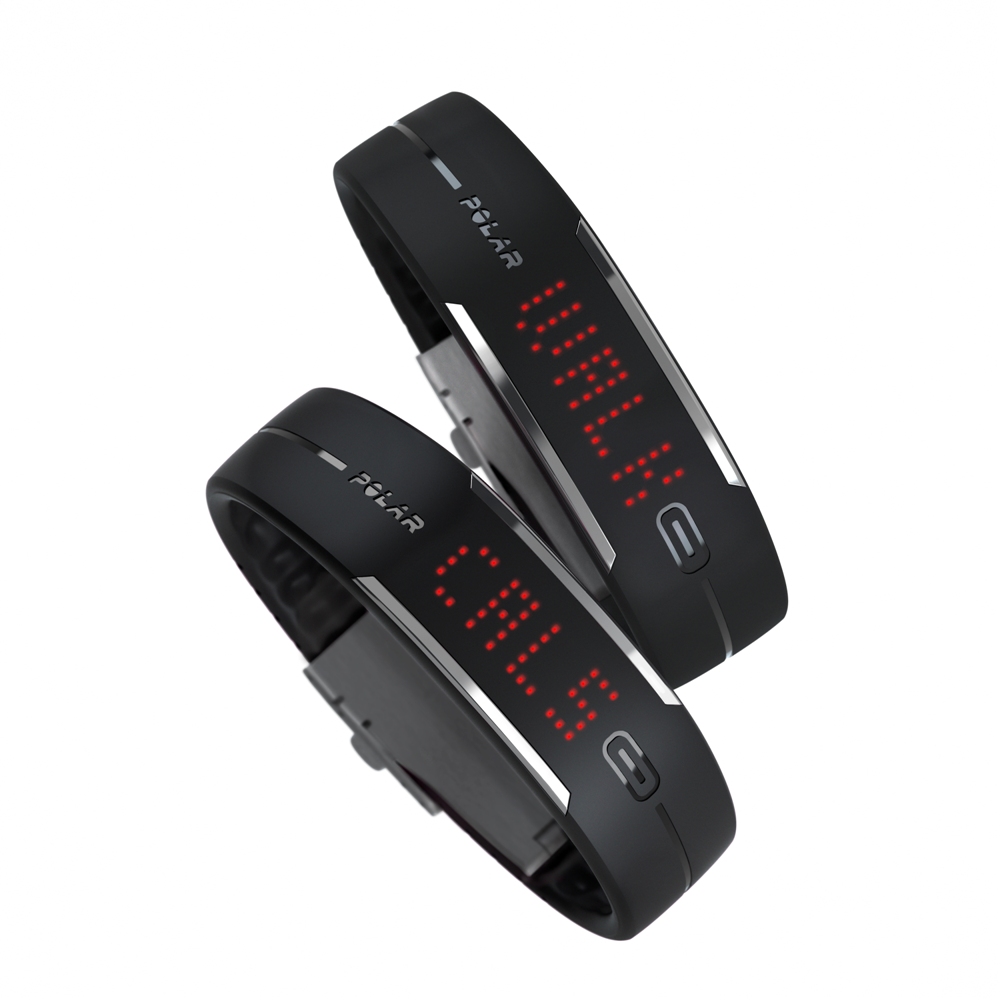 The Polar Loop tracks your daily activity 24/7 and help guide you to stay active all day long, it displays your daily activity, calories burned, steps taken and it even monitors how well you sleep at night.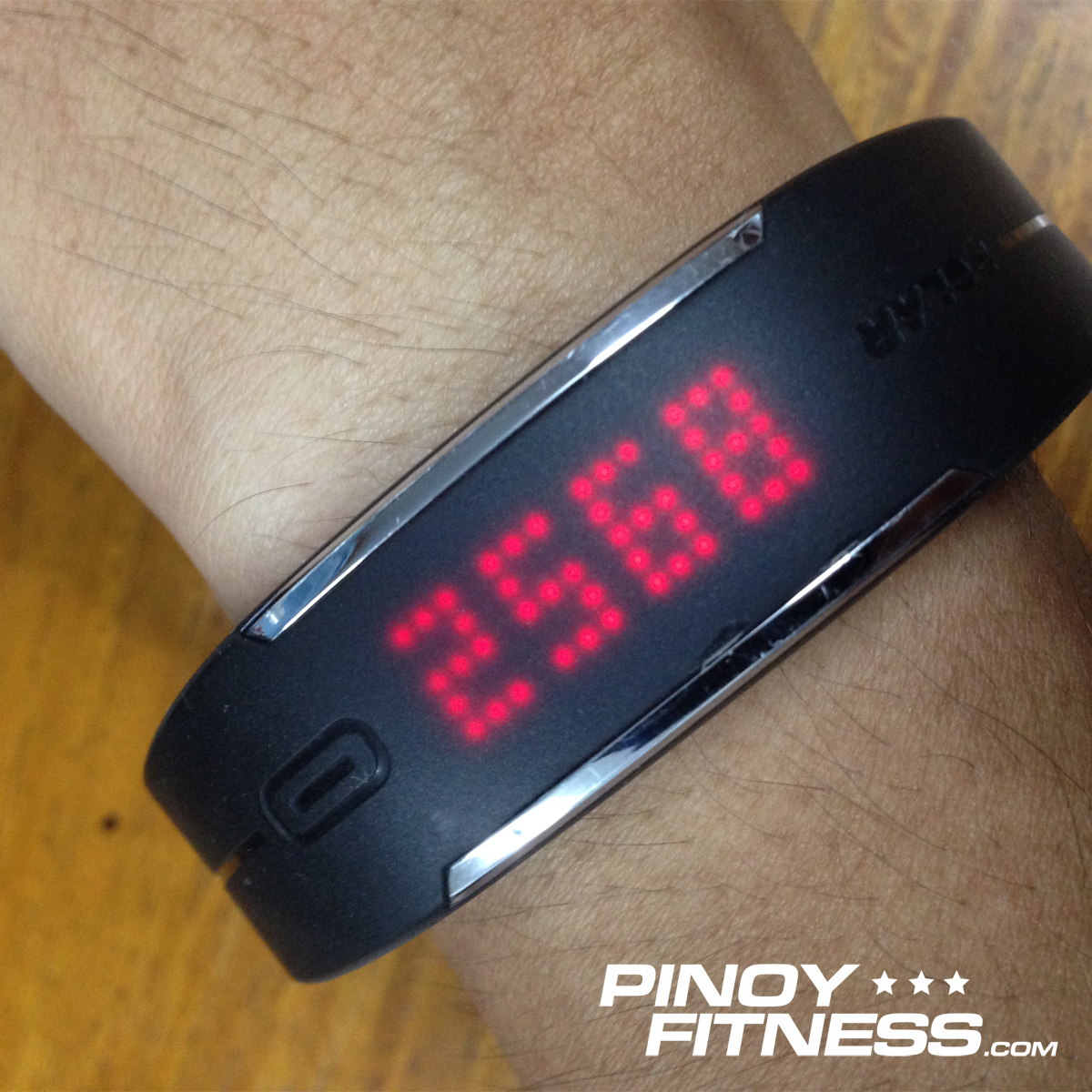 At first glace, the Polar Loop looks like a simple arm band with simple buttons that tells time and your daily progress. The power however of the Polar Loop is only realized when you connect it to the Polar Flow Mobile App via Bluetooth.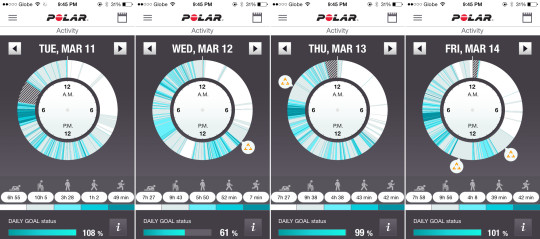 At a glance, the Polar Flow App gives you a quick summary of your day. How many hours are you sitting, standing, walking or running. It also shows a progress bar of how much more you need to move to reach your daily goal.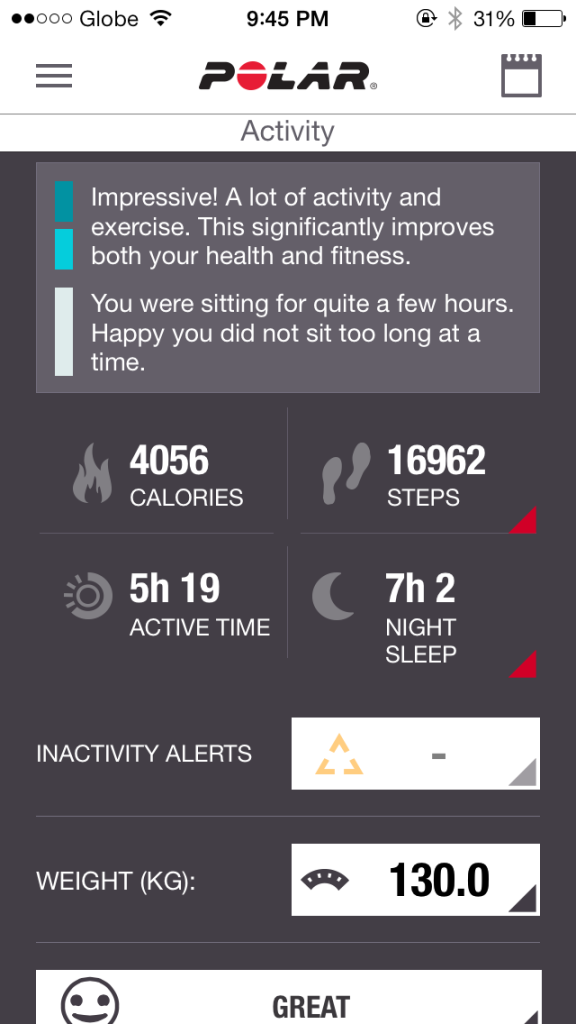 Scrolling further down, Polar Flow gives you more details about Calories Burned, Steps or Distance, Active Time and how long you slept.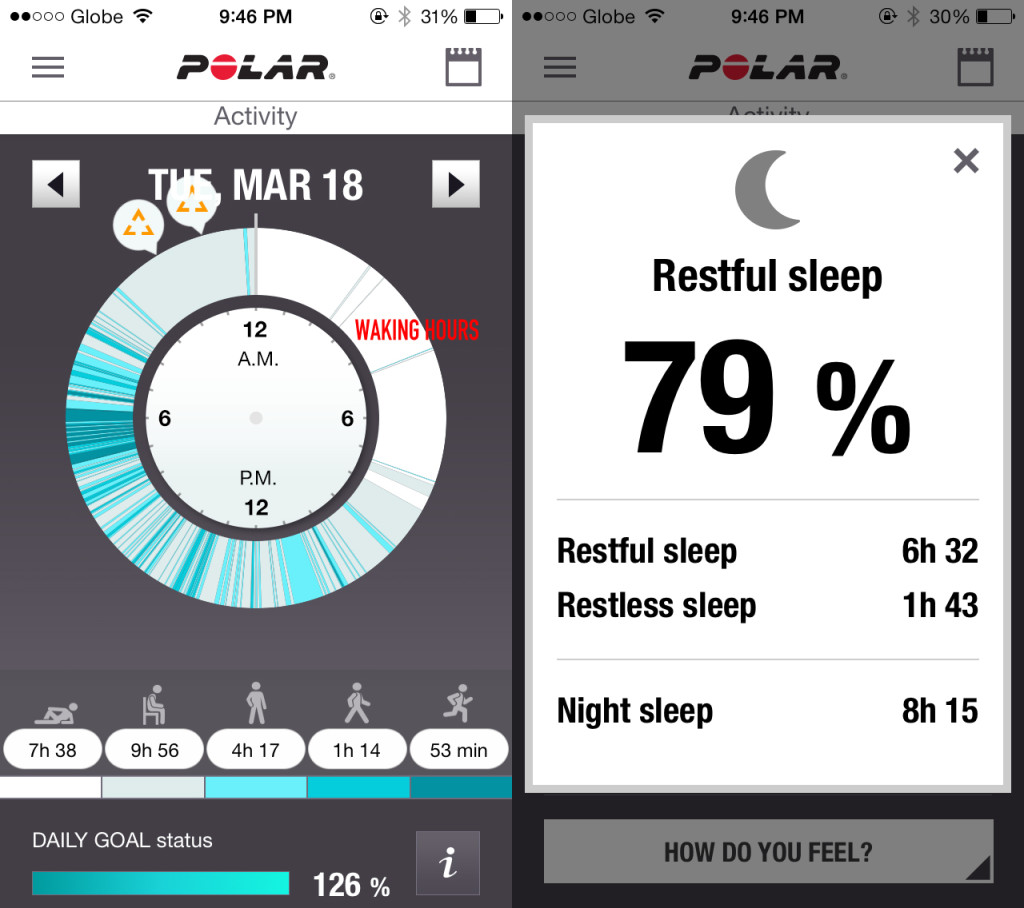 My personal favorite is how Polar Loop and Flow tracks my sleep and waking hours. I'm actually a light sleeper and the app tells me which time of the night I usually wake up, analyzing this data might give me more insight on how to improve my sleep.
Overall the I am very impressed with the Polar Loop, based on the manual, it's actually Waterproof and can even track your activity even when swimming (haven't tested this yet), the Loop however cannot track biking activities, since there is no wrist movement when biking, the Loop detects it as just basically sitting down.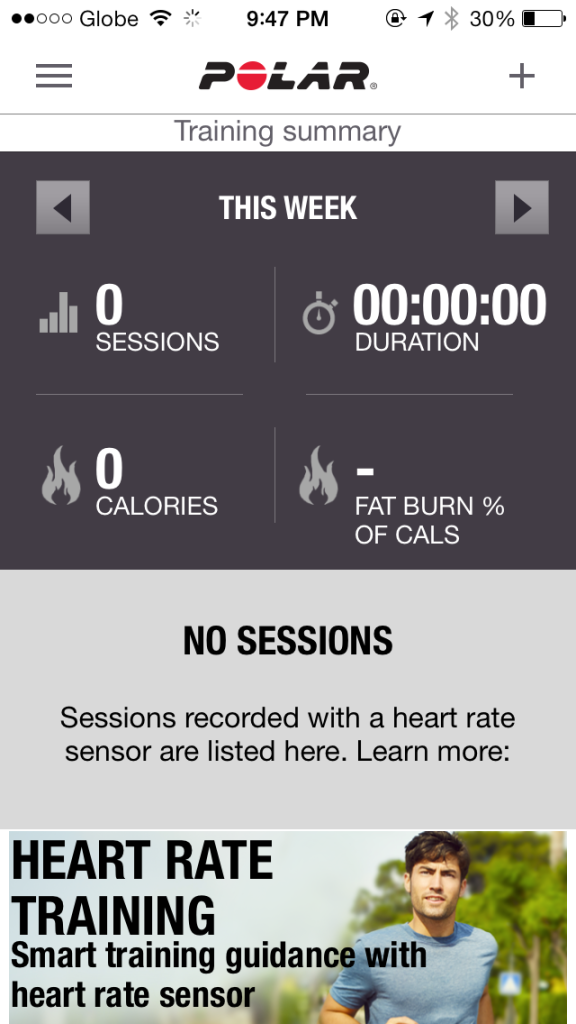 This problem could be addressed if you have a Bluetooth compatible heart rate monitor to track workouts. Sadly though I don't have one to test, but it should be a pretty neat feature to have for your total Fitness Activity tracking.
The Polar Loop would be available soon at Toby's Sports and RUNNR Stores Nationwide.
For Instant Updates – Follow US!
https://www.facebook.com/pinoyfitness
https://www.twitter.com/pinoyfitness
https://www.instagram.com/pinoyfitness
PF Online Community -> https://members.pinoyfitness.com
PF Online Shop -> https://shop.pinoyfitness.com
Like this Post!? Share it to your friends!