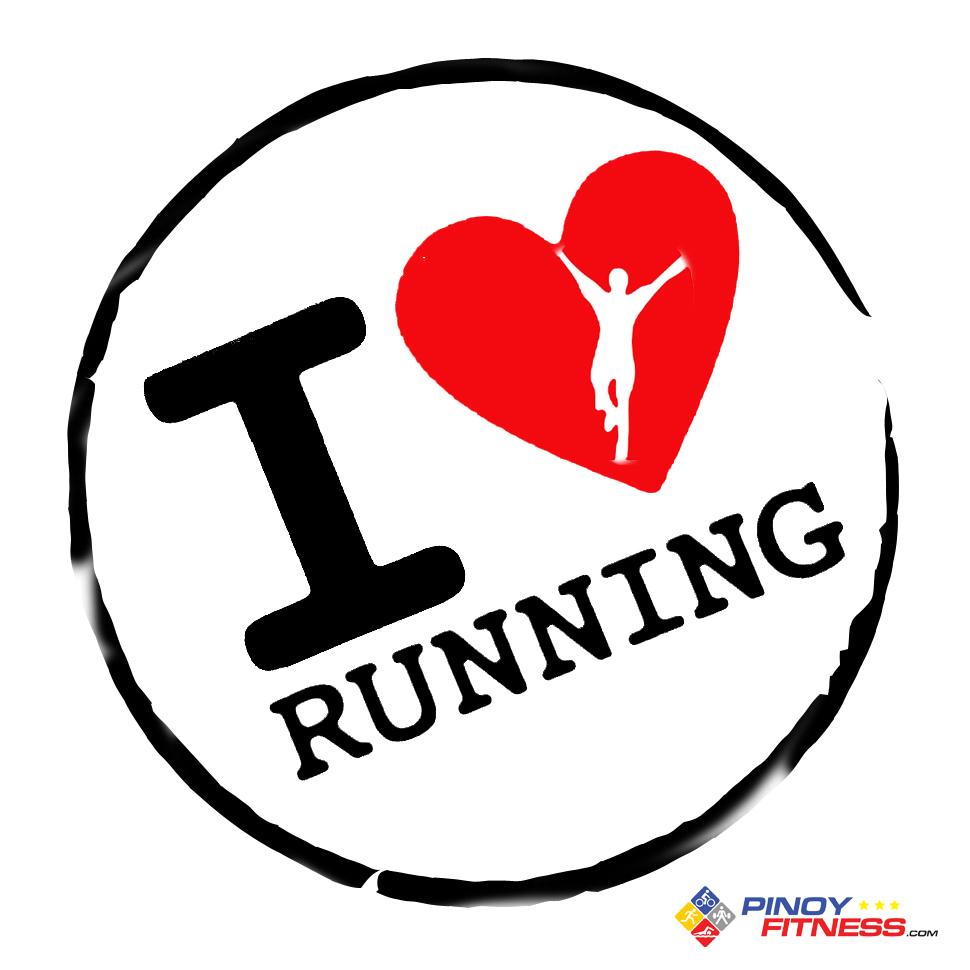 Each and every one of us have their own personal reasons on why we continue to run. We asked our readers the question "What do you love most about running?" and we got some amazing answers, so we decided to put them here and allow them to continuously inspire everyone!
1. Nairda Amsedel: I love those aspiring runners; people whom others think they can't run, but they are giving more inspiration on how they are lacking in physique but still pushing their self to the limits and just enjoy running, they have my respect and hats off to them, truly inspirational.
2. Liza RI Fetalino: you don't need a field or a court, you don't need special equipment, you don't need to be part of a team and don't need a another player (you can do it alone), and most of all, it's the only sport where the newbies can run together with veterans and elites (paraphrased from Bill Rodgers, i think)
3. Doug Castor: what i love about running, is doing the basic step of having my Dream MARATHON but to make it happen the most difficult is TO WAKE UP EARLY IN THE MORNING!
4. Luigi Paulo Mendoza Sorreda: The adrenaline, torture, heat and pain, then feeling good and feeling ko si mirinda carfre/macca ako? :D
5. Ayah Buenaflor: My shoes..haha.. the soul searching and reflection, the feeling of freedom and power during the actual run..
6 Warner de Ramos: i'm a newbie runner, and i find encouragements from elite runners, they don't look down on me but instead they keep on saying, "it's ok if you're slow, just continue doing it and never give up! Don't push it too hard. Just enjoy your run!" Well, that inspires me to run, and run happy!
7. Mayor Maryon: its FREE
8 Ivan Origenes Cagata RN: Self fulfillment after the run
9. Alemap Airotciv Zuliuga: Fulfillment kapag natapos ko yung takbo without stopping kahit ilang beses ko na na-hit yung runner's wall.
10. Eugene Fortunado: everything from telling you to take another step and another until you never thought that you are there enjoying the leg pain during the run, to never stop till you got to whenever it is, to reach your goal and go beyond your limits and it will teach you that you are more than what you are capable of
11. Judy Isabel Quirino Espiritu: It made me physically and emotionally fit
12. Marc Buan: Doing it with my wife… ;)
13. Jun Arlante: Unlike going to the gym… Its free!
14. Gamuz Juvah: Ung feeling ko na ako si "Naruto" the guts to never give up.. :)
15. John Vincent Esteron: Thought me to never give up . . .
16. Henry James Apanay Pinga: It lowers my blood sugar
17. Louis Asprec: The finisher shirt and braging rights LOL
18. Pcess Gonzaga: It's the fastest way for me to get fit.
So "What do you love most about running?" Share them below!
For Instant Updates – Follow US!
https://www.facebook.com/pinoyfitness
https://www.twitter.com/pinoyfitness
https://www.instagram.com/pinoyfitness
Like this Post!? Share it to your friends!