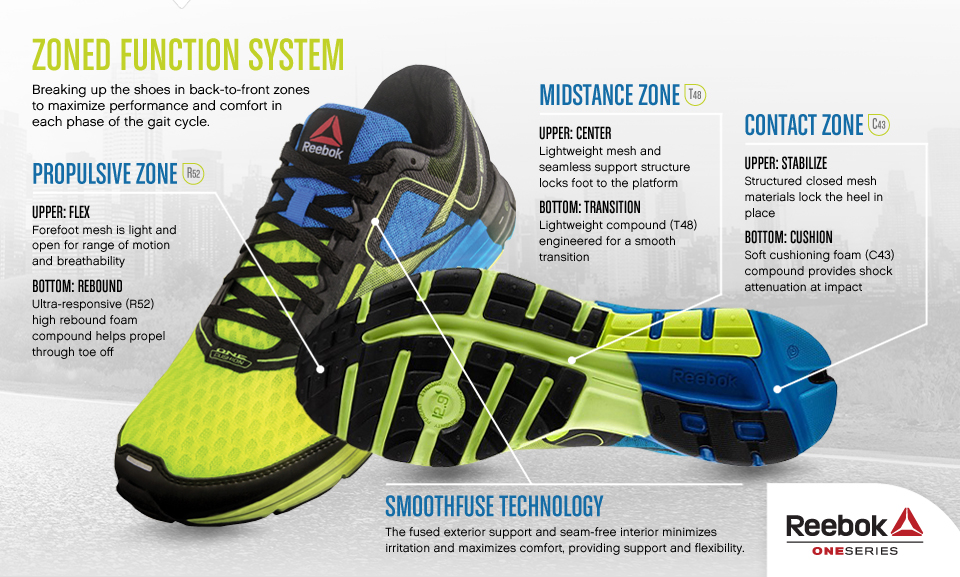 For the last 2 weeks I've been test driving the new Reebok ONE on my run training, and i'm slowly loving this new pair of shoes.
Let me summarize the technology that comes with the shoe first: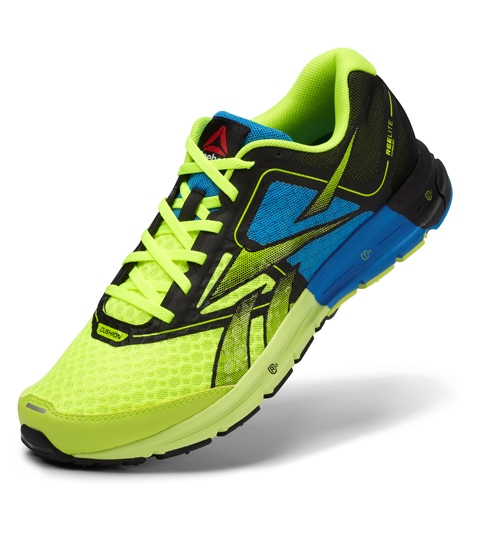 The One Series is engineers with three different support zones which is represented by the black, blue and green colors of the shoe.
The CONTACT ZONE (Black)
– Upper: Stabilize – Structured closed mesh materials that lock the heel in place.
– Bottom: Cushion – Created with a soft cushioning foam (C42) compound that provides shock attenuation on heel impact.
The MIDSTANCE ZONE (Blue)
– Upper: Center – A lightweight mesh and seamless support structure that locks the foot to the platform.
– Bottom: Guide – Created with a lightweight compound (T48) engineered to provide a smooth transition.
The PROPULSIVE ZONE (Green)
– Upper: Stretch – Forefoot mesh that is light and open for range of motion and breath-ability.
– Bottom: Rebound – Created with a ultra-responsive (R55) high rebound foam compound that helps propel through toe off.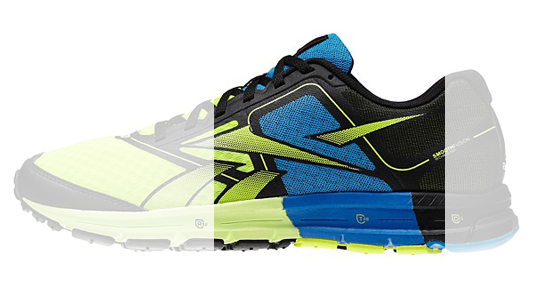 Three (3) different zones with three (3) different technologies are then bonded together with the SMOOTHFUSE and FOAM FUSION technology that bonds both the upper and the bottm foam together allowing the 3 distinct zones to seamlessly work together… Cool Eh!?
True to it's name, the Reebok ONE Cushion really provides superior cushioning, especially when running in cement roads, you can really feel how this shoe absorbs the impact.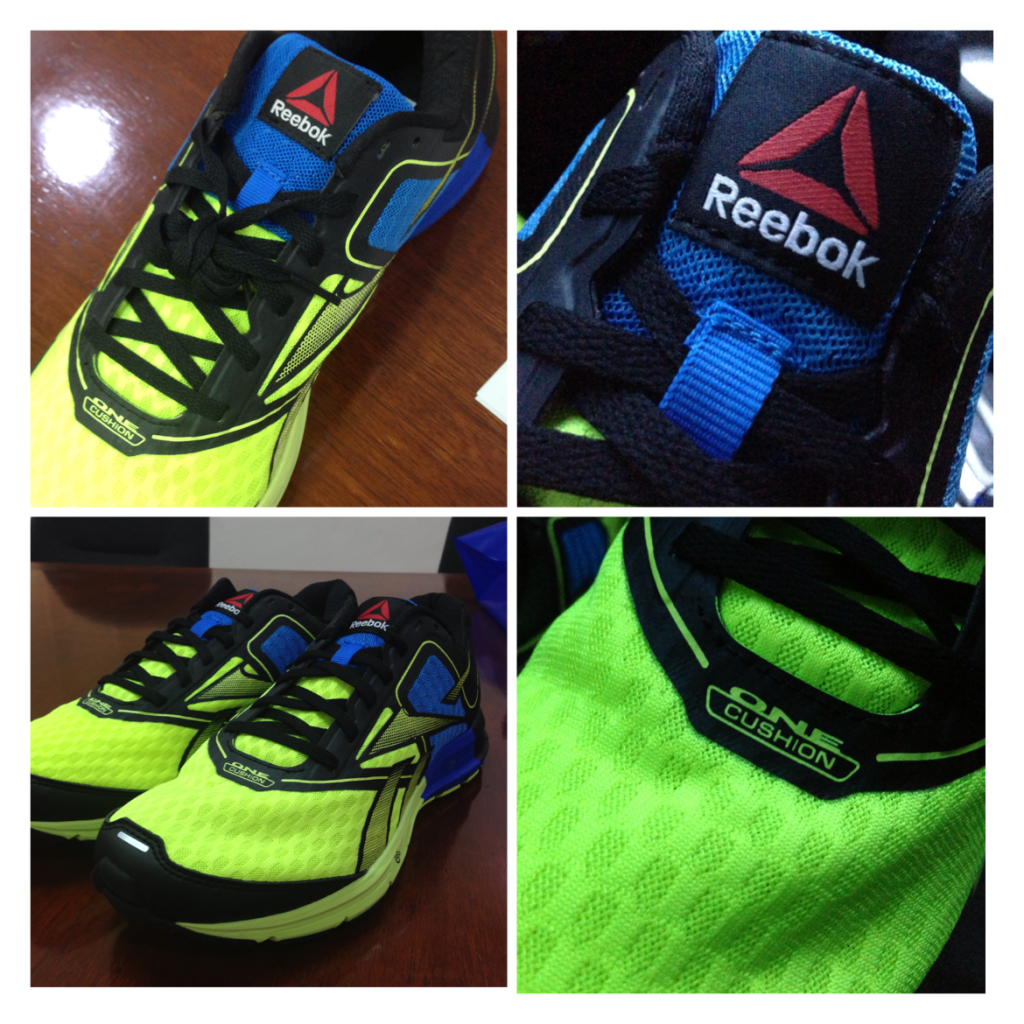 Last thing worth mentioning is that I really love the color. The Neon Green design is such an attention grabber, I've been receiving several inquiries about what shoe I'm wearing and they are actually quite surprised when I tell them it's the new Reebok ONE Cushion running shoe.
Available now at Reebok Stores in Trinoma, Galleria, Eastwood Citywalk 2, Festival Supermall, SM Megamall and Royal Sporting House Stores. SRP 4,995.
For Instant Updates – Follow US!
https://www.facebook.com/pinoyfitness
https://www.twitter.com/pinoyfitness
https://www.instagram.com/pinoyfitness
Like this Post!? Share it to your friends!