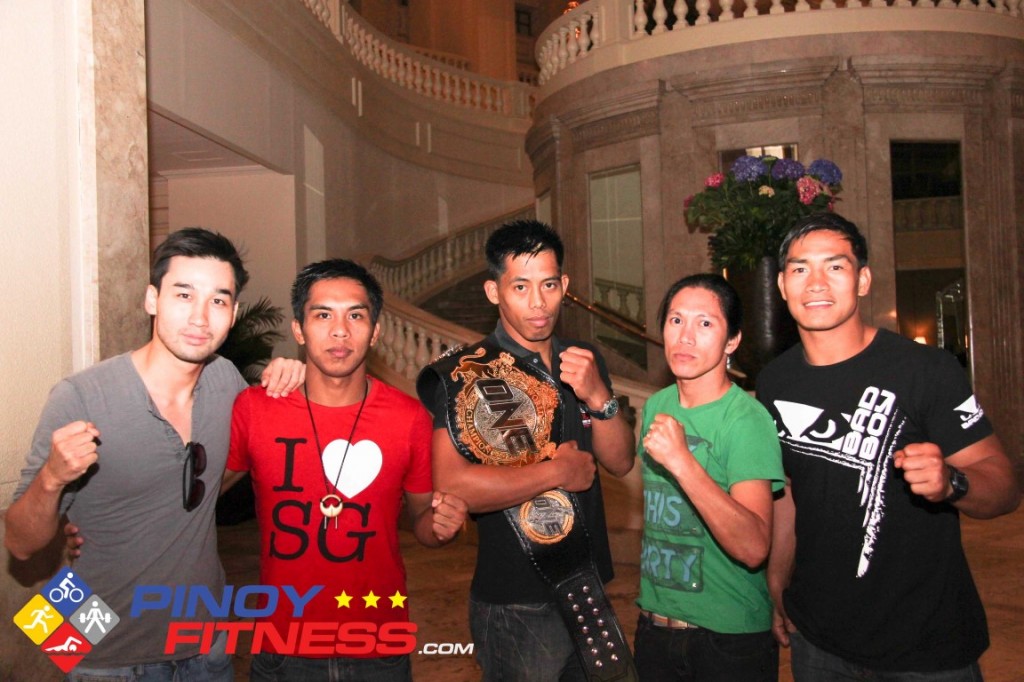 Filipino MMA Fighters Topbill One FC: Rise to Power
by: Jared Balaguit
One Fighting Championship once again brings yet another explosive event to Manila in One FC: Rise to Power, happening on May 31, 2013 at SM MOA Arena. The event features distinguished fighters in MMA, including our very own Honorio Banario, Eduard Folayang and Kevin Belingon. They have been playing pro MMA for a good number of years and have won pride for the country, but how well do we know about them?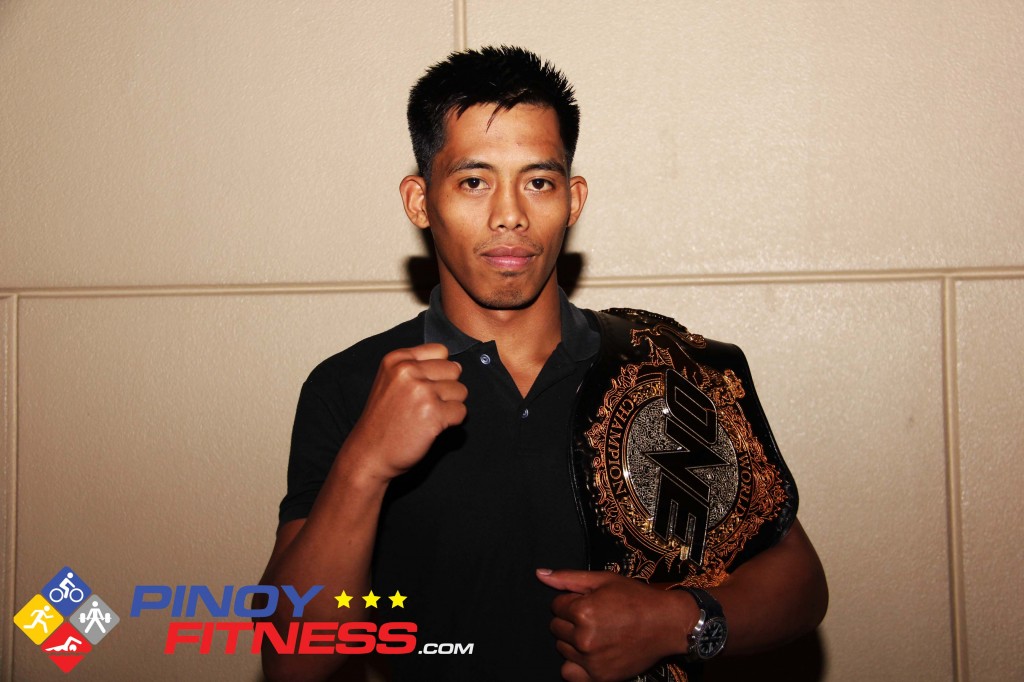 Honorio Banario.
Honorio Banario is most well know as 'The Rock', is a wushu expert. Prior to playing pro MMA, he was into amateur boxing, muay thai and wushu playing varsity for Cordillera Career Development College (CDCC) while in college. He holds a bachelor's degree in Criminology and has passed the licensure exam for policemen. After graduating, he transitioned to MMA and went on to train for a full year with Team Lakay under Coach Mark Sangiao. He started playing pro MMA in 2011 via URCC Baguio, where he won his first title as the URCC Lightweight Champion.
He then signed up for One Fighting Championship event held in Indonesia in February 2012, where lost for the first time. Subsequently, he was included in the Pride of a Nation fightcard which was held in Manila in August of the same year. In February this year, he fought in Kuala Lumpur redeeming himself by taking home the One FC Featherweight Champion Title.
Talking about his preparation for the upcoming fight against Former Lightweight King of Pancrase Koji Oishi, Banario is "100% ready for the fight." It's going to be a tough fight as Oishi himself is a veteran in the field. Fans can expect an exciting and aggressive fight as he showcases his fighting skills inside the One FC cage. His two – month training to improve his striking skills has equipped him well enough to be "well – guarded with skills in case the opponent is good in other skills."
Three years into MMA, he is fairly a newbie in this sport. But fans can be assured of a tough fighter in Banario. He currently holds 8 wins and 1 loss, and two championship titles under his belt.
Honorio 'The Rock' Banario is set to defend his title as the Featherweight Champion.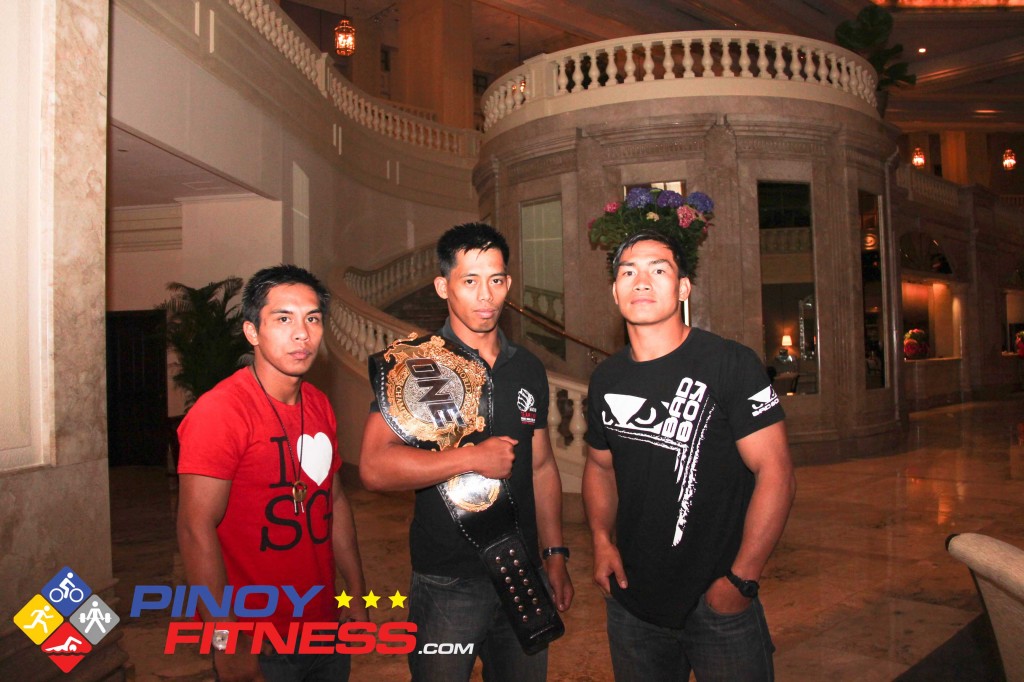 Eduard Folayang.
Eduard Folayang is a wushu and kickboxing expert, who formerly played wushu for the Philippine Team. While playing for the Philippine Team, he squeezed in some time to finish a bachelor's degree in Education, major in Physical Education through Expanded Tertiary Education Equivalency and Accreditation Program (ETEAAP) at the University of the Cordilleras. A licensed teacher, he practiced the profession for about six months. But the calling of martial arts was so strong that he decided to take his skills to a higher level. Hence, the mixed martial arts.
As a wushu player, his stand up techniques are excellent. This was exhibited when he took down his opponent Felipe Enomoto in last year's Pride of a Nation match. He recently trained in the US to hone his fighting skills and improve his ground game. With just a few days to go to until fight day, Folayang is all too prepared physically, mentally and spiritually to face his opponent, the Iranian National Wrestling Champion Kamal Shalorus. This is another tough match but he is confident that he will be able to give the fans a very good fight inside the One FC cage.
He has been into pro MMA for seven years, and has made a name for himself as the "The Landslide" in MMA. His first taste of the victory came in 2007, when he took the URCC Welterweight Champion Title belt. Folayang has quite a good number tucked under his belt. He has garnered additional three Superfight and one Superfight in Martial Combat titles. To date, he holds 12 wins and 3 losses.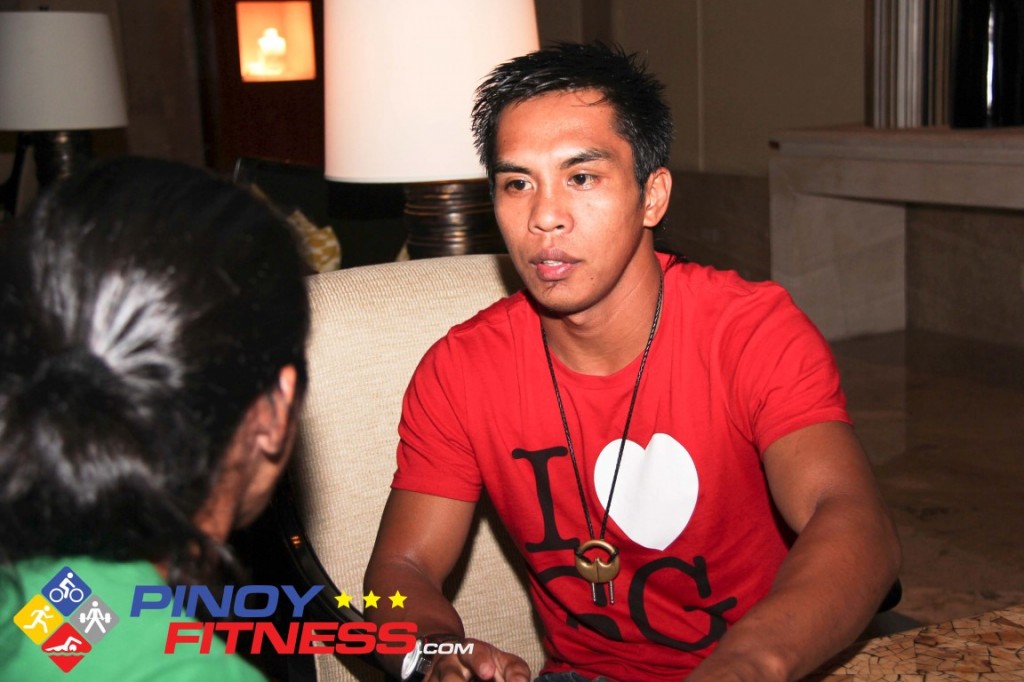 Kevin Belingon.
The Silencer, as what Kevin Belingon is known for, is another MMA fighter to watch out. Martial arts is nothing new to him, as he was also a varsity at the University of the Cordilleras (UC) playing wushu, where he graduated with a bachelo's degree in Criminology. After passing the licensure exam for policemen, he then shifted to MMA and he is also skilled in muay thai, jiu jitsu and judo.
His credentials include URCC Flyweight Champion Title. And his most recent win was by a TKO in a Bantamweigh division in a One FC match held in Singapore in April of this year. He now holds 11 wins and 2 losses under his belt.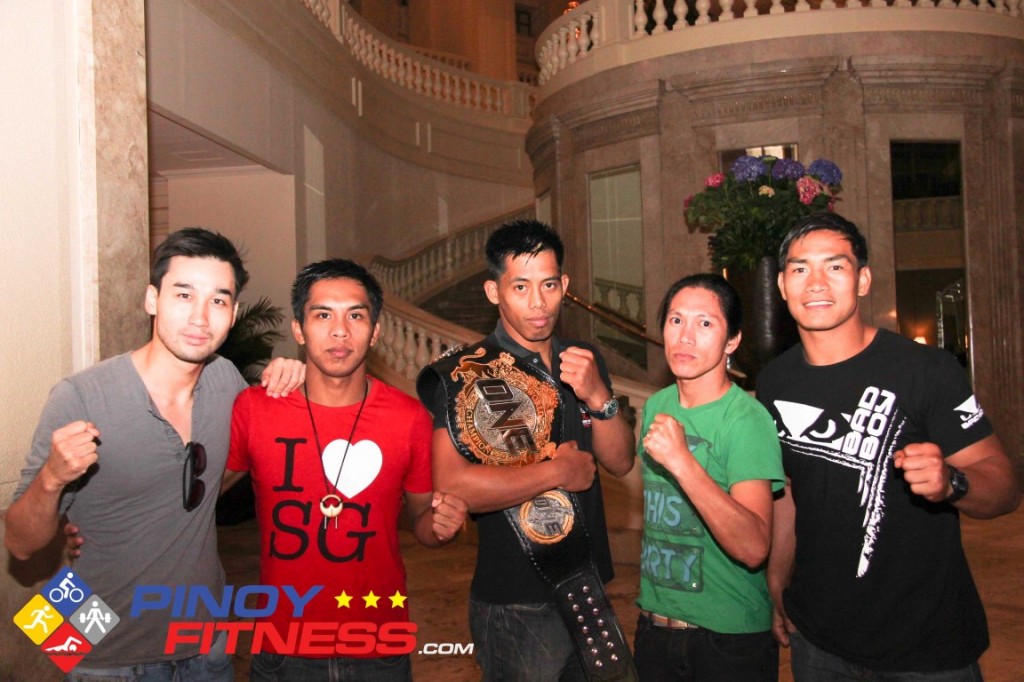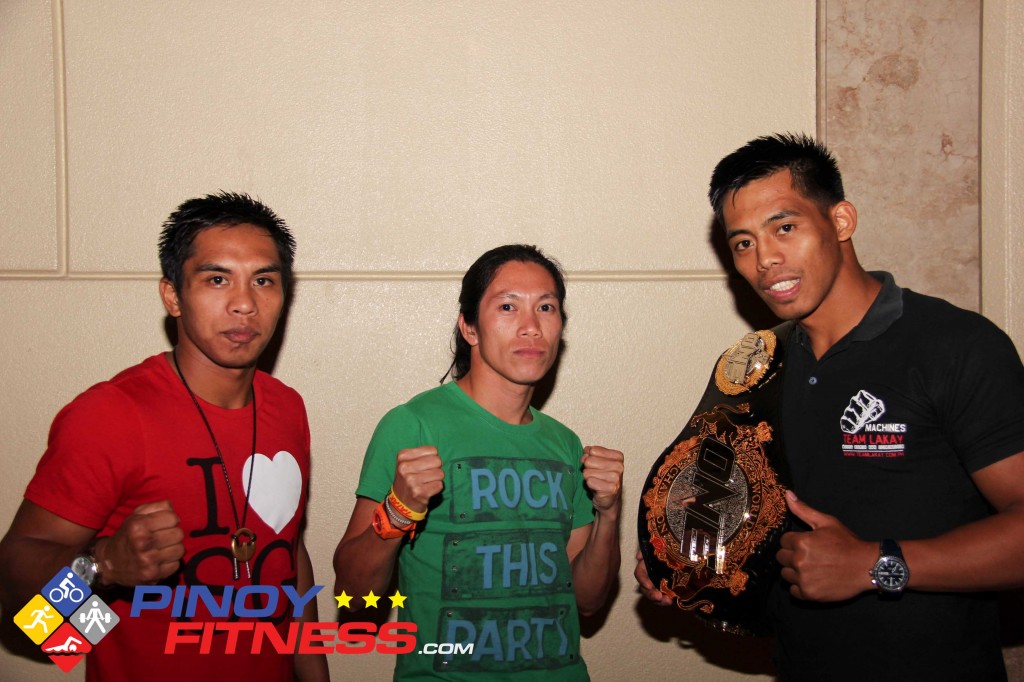 MMA fans can expect an action – packed fight as Belingon takes on the veteran fighter Shooto Featherweight World Champion Masakatsu Ueda for the One FC Bantamweight Grand Prix Champion title belt.
See you all on May 31, 2013 at SM MOA Arena!
For Instant Updates – Follow US!
https://www.facebook.com/pinoyfitness
https://www.twitter.com/pinoyfitness
Like this Post!? Share it to your friends!