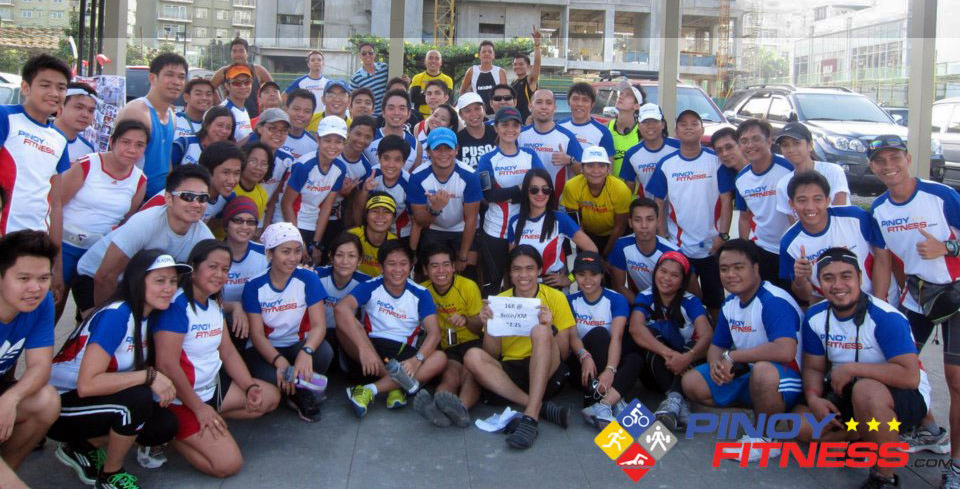 How fast time flies! It's already 1 year since our very first Group LSD! If you don't have a race yet on Jan 27, 2013 then join us in UP for another Group LSD Run!
It's also a time to celebrate the birthday of our beloved Ms_Mars!
Time to once again run together and have fun together!
2nd Pinoy Fitness "Sub_Mars" Bday LSD
January 27, 2013 @ 5:15AM
UP Diliman, QC
10K & 20K
Registration Fee:
OPEN to ALL for FREE
Kindly bring something that can make Ms_Mars Smile on her Birthday!
– Limited 100 Slots
– Since it's Ms_Mars BDAY the LSD the benefit of the sick and abandoned children of the Missionaries of Charity (MOC).
– OPTIONAL P100 donation with a surprise finisher item.
– Bring your own hydration bottles. Refilling station available.
– Wear your PF shirts or singlets.
NOTE: THIS IS NOT A FUN RUN EVENT! Just a group of friends who wants to meet and run together :)
What is LSD?
Long slow distance is running at a moderate pace in which you can carry on a conversation and in which you aren't panting for breath and don't get side stitches (cramps) or a raw throat. Running LSD means that you're running aerobically, that is, your body is getting sufficient oxygen. Running LSD means that you're using moderation in your training and not pushing your body to extreme stress levels. Most of your training should be LSD if you want to run injury free. It's during your LSD runs that your body develops endurance. – Running Injury Free
Assembly: (Oblation Statue)
20K — 5:15AM | Start: 5:45AM
10K — 5:30AM | Start: 6:00AM
Lead Pacers:
3 pacers for 10K – 6, 7 & 8mins/KM — Pacers Dot Estafani, JP Sabido & 1 more
3 pacers for 20K – 7, 8 & 9mins/KM — Pacers Jared, Rod Pagdilao, Icar Hiponia
Run route to follow…
Interested to Join? Fill in your details below…