Not joining any running event on August 19, 2012? But you still want to run? Then join us in our Pinoy Fitness Group Run! Run/Jog with us and get to meet some of the people around Pinoy Fitness!
Let's RUN together! and Have FUN Together!
Pinoy Fitness LSD Group Run
August 19, 2012 @ 4:30AM
BGC, Behind B7
16K and 20K
Limited to 150 Slots
NOTE: THIS IS NOT A FUN RUN EVENT! Just a group of friends who wants to meet and run together :) Strictly, BRING YOUR OWN HYDRATION
NOTE: Everyone is requested to come in their WHITE PINOY FITNESS SHIRTS (Will have Picture Taking after)
What is LSD?
Long slow distance is running at a moderate pace in which you can carry on a conversation and in which you aren't panting for breath and don't get side stitches (cramps) or a raw throat. Running LSD means that you're running aerobically, that is, your body is getting sufficient oxygen. Running LSD means that you're using moderation in your training and not pushing your body to extreme stress levels. Most of your training should be LSD if you want to run injury free. It's during your LSD runs that your body develops endurance. – Running Injury Free
Pinoy Fitness LSD Run Meeting Place: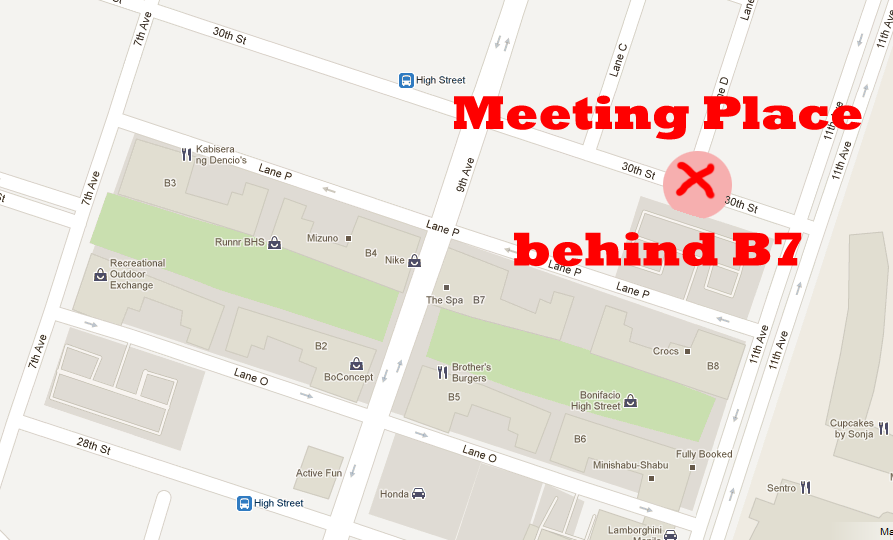 Pace and Distance:
16K @ 6min/KM ~ 1:40
16K @ 7min/KM ~ 1:52
20K @ 7min/KM ~ 2:20
20K @ 8min/KM ~ 2:40
LSD Run Route Maps:
LSD 16K Route -> https://www.mapmyrun.com/routes/fullscreen/65900008/
LSD 20K Route -> https://www.mapmyrun.com/routes/fullscreen/65898890/
For those joining us this Sunday: Download Waiver Form Here:
[download id="709″]
Registration Fee:
– OPEN to ALL for FREE just bring some food, snacks and a Smile!
– Bring your own hydration/bottles! We'll bring water, but bring your own just for sure.
Want to Join US!?
Registration Venue: (Fill In Form Below)
{CLOSED}
Note: I'll email you guys for confirmation