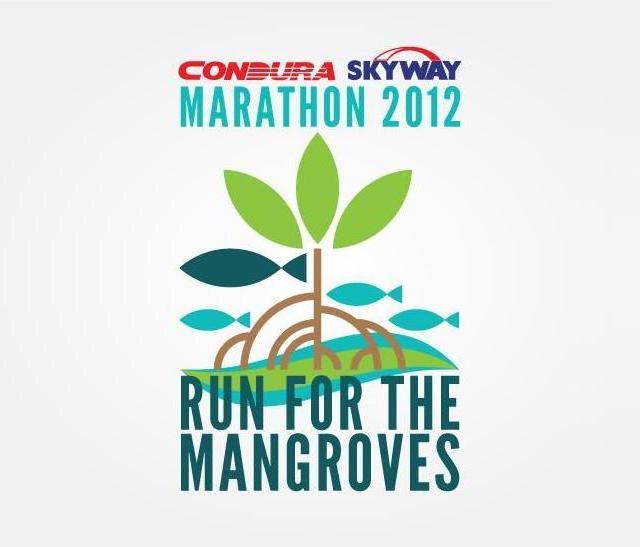 With less than 3 weeks left before this years' Condura Skyway Marathon 2012, I'm quite sure that everyone is in their last phases of training. Last year we ran for the Dolphin's, this year I'm sure there will again be thousands who will run for the Mangroves.
Why Run for the Mangroves? -> Click Here
This year I am also proud to announce that Pinoy Fitness is one of the official online media partners of Condura Skyway Marathon, aside from supporting this event thru online and social media, we'll also be on-site on February 5 to support fellow Pinoy Fitness Runners who will be running in this event, we'll have a booth on-site where supporters may gather and get to know each other. PF Tech Shirt and the most awaited PF Singlet will also be available onsite!
So for those who still haven't registered for this run, Condura Skyway Marathon 2012 registration is still ongoing until January 29, 2012, we really want to see you there!
For more information about the event visit – > https://www.conduraskywaymarathon.com
For First Time Marathoners, Time to get Ready! You might want to read our 42K Do's and Don'ts before the race.
Condura Race Kit Giveaway PROMO:
As one of the official Online Media Partners, we are also giving away 5 Condura Skyway Marathon Race Kits!
Mechanics:
1. You must be a follower of Pinoy Fitness! (Follow US now!)
-> https://www.facebook.com/pinoyfitness
-> https://www.twitter.com/pinoyfitness
2. Leave a comment in the blog and Answer the following question:
-> Why do you think it's important to save the Mangroves?
3. Leave your Full Name and Email address and Distance (we will this to contact you)
-> Full Name: (As seen on your valid ID)
-> Email: (multiple email submissions are not allowed)
-> Distance: (3K to 16K only)
4. Share and Tweet: (On your Personal Facebook/Twitter)
-> "WIN Condura Skyway Marathon 2012 Race Kits from Pinoy Fitness! – https://wp.me/pQctC-3pU @pinoyfitness"
5. Winners will be selected via Random pick.
Promo will end until January 22 at 11:59PM.