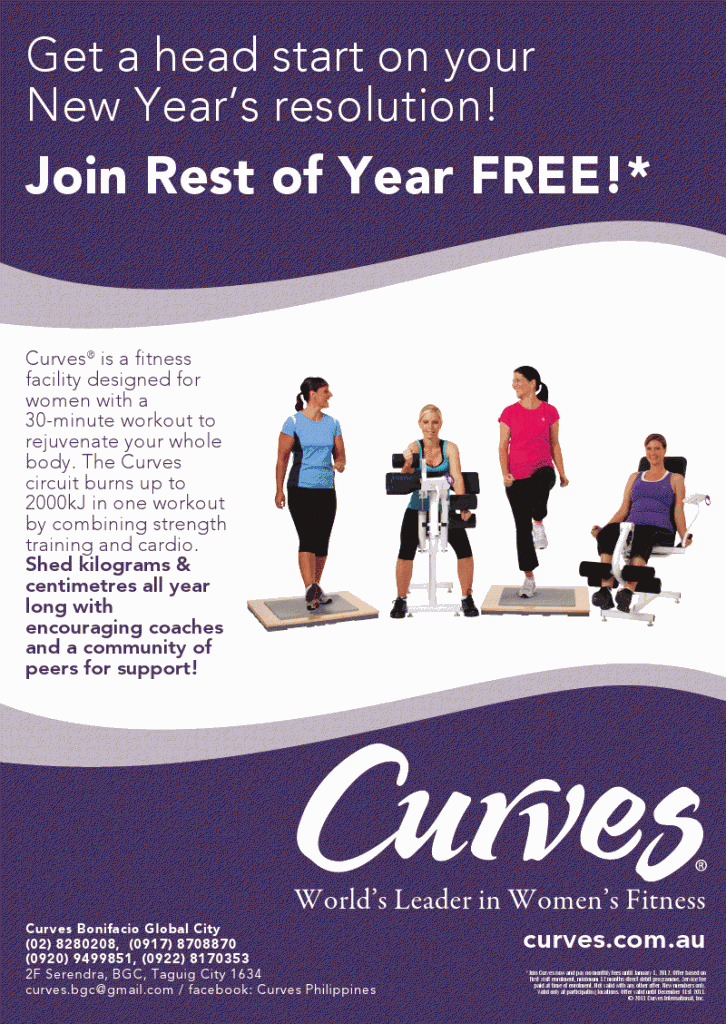 Why make "fitness" a New Year's Resolution when Curves can help you make fitness a Year End target… for FREE!? Yes that's right! You can workout with Curves from November 1 to December 31, 2011 with no charge!
Use it to avoid Holiday Weight Gain, or to help you jump start your 2012 New Years Resolution! Remember the earlier you enroll, the greater the benefits you can gain from this FREE promo.
"This program is just the push you've been looking for to let you fit into that little black dress or enjoy your holiday treats to the fullest," says Abrihan. "The sooner that new members join, the more money they will save. The benefits won't last just for the festive season, but all year long."
For more information, please contact Fe Abrihan at (02) 828-0208 or visit the Curves at 2F Serendra, McKinley Parkway, BGC, Taguig City.