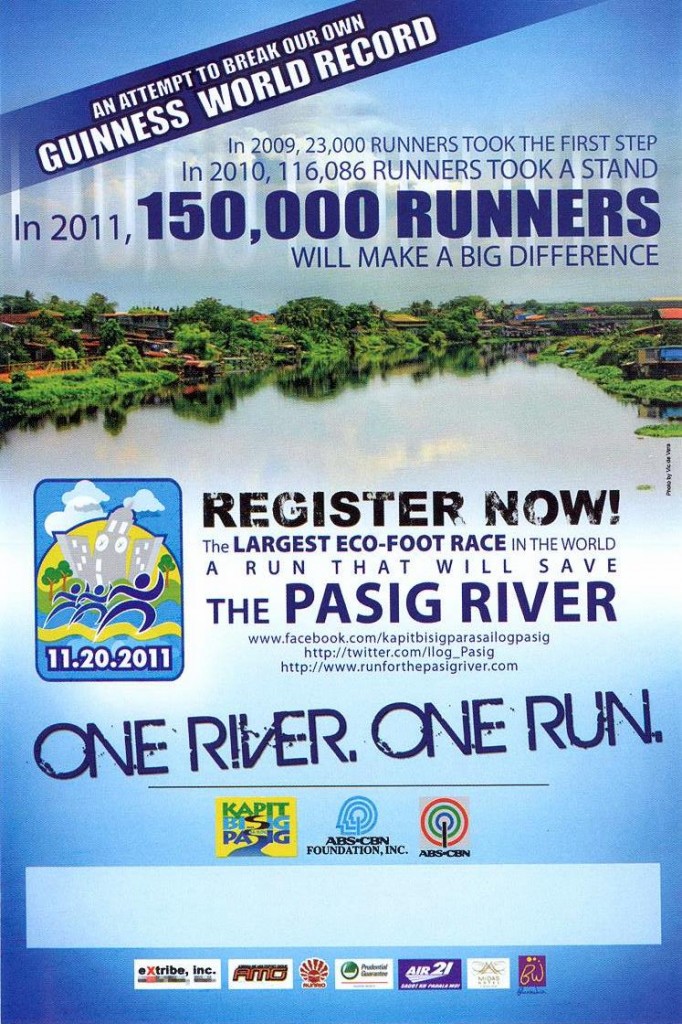 Congratulations to all finishers and supporters of the Pasig River Run 2011! Did we reach the 150,000 runners mark!? As we wait for the final tally, share your personal experiences and results about this race here!
Official Race Results and Photo Links will also be updated here as they become available!
Thanks to everyone that supported this event! Let's all help clean the Pasig River!
Photo Links:
Pasig River Run 2011 Photos c/o Grupong Pagong Runners
Join the Pinoy Fitness Community -> Click Here