[ad#square-middle]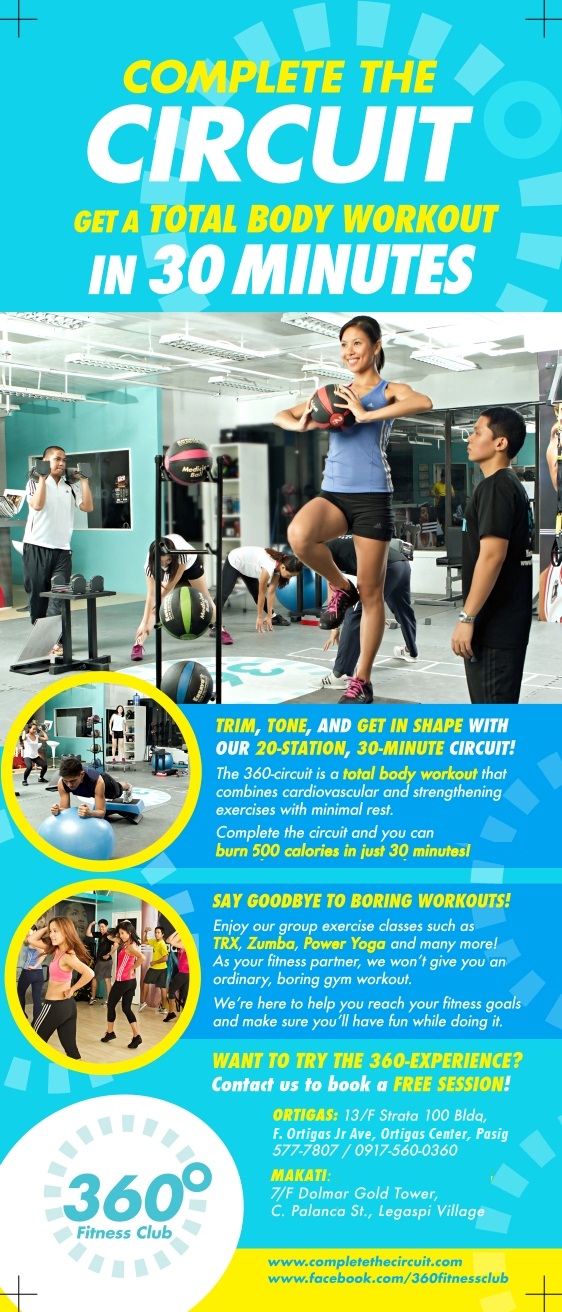 Good News everyone! After 1 year of operations in Ortigas area, 360 Fitness Clubs is now extending their 30 Minutes Total Body Workout routine in Makati! So for those people who are in Makati and wanted to try their workout, drop by and check them out now!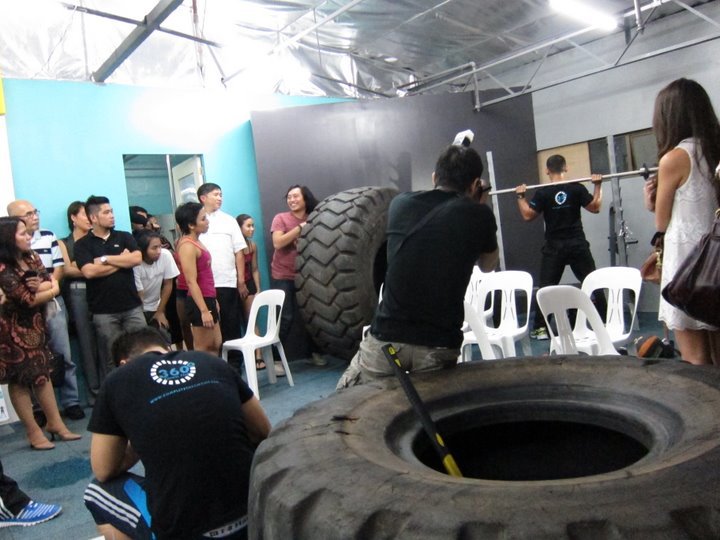 I was just able to take a few photos last Thursday. Take note of the large truck tire and the hammer, I bet you want to try it out as well right? *grin*
What is 360 Fitness?
360 Fitness exercise philosophy revolves on providing people with fitness opportunities that are non-traditional, efficient and most importantly, effective. With the use of free weights, kettle bells, cables, exercise balls and many other exercise accessories, the club developed the 360 Circuit, which consists of 20 exercise stations that combine cardiovascular and strengthening exercises – a total body workout that will make members, tone, shape up and burn an average of 500 calories in a total of just 30 minutes each day.
Thanks to Joana and Kim for the invite! It was nice catching up with you girls.
For those who want to try out the fitness club, here are their addresses:
360˚ FITNESS CLUB ORTIGAS
13th Floor, Strata 100 Bldg., F. Ortigas Jr. Road (formerly Emerald Ave.)
Ortigas Avenue, Pasig City
Landline: 577-7807
Mobile: 0917-5600360
Email: [email protected]
360˚ FITNESS CLUB MAKATI
7th floor, 107 Dolmar Gold Tower, C. Palanca St., Legaspi Village, Makati City
Landline: 940-9575
Mobile: 0917-8600360
Duo: 02 623-0911
Email: [email protected]