[ad#square-middle]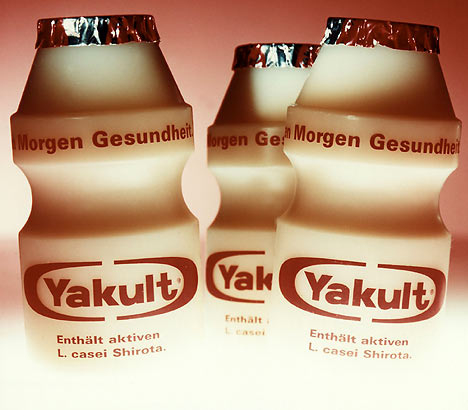 Congratulations to all who successfully completed the 2011 Yakult 10-miler race that happened last March 27, 2011. Race Results and Photos will be available for viewing here once the organizers released them.
Download Race Results Here:
[download id="447″]
[download id="448″]

Photos of Yakult 10-Miler Run @ Pinoy Fitness Fanpage
For now please feel free to share your feedback and comments about this event here!
Yakult 10-Miler Race – Press Release
Kenyan Daniel Coringgo easily ruled the Yakult 10-miler that started and ended yesterday at the Cultural Center of the Philippines.
The 22-year-old, 6-foot-1 Kenyan from the capital city of Nairobi, lead from the starting gun, clocking 50 minutes and 21 seconds to become the first foreigner to win annual footrace now on its 22nd year.

The win was Coringgo's fifth in three months. He won the Subic Bay Trail Run last week.

Coming in second some 200 meters behind was Coringgo's compatriot Philip Ronoh, who checked in 50.37 seconds, followed by 2008 champion Alley Quisay, who clocked 53.38.

The 29-yeaqr-old Quisay outsprinted Roger Denolo, who came in 54.09, followed by Rey Sanvictores in 1:01.16.
"When I heard the starting gun, I spurted right away and never looked back. I'm happy I made it in my first try in this race," said Coringgo showing no sign of exhaustion despite running for 16 kilometers.

"I ran trouble free. No leg or stomach cramps. The weather condition was perfect," he added.

Coringgo won P7,000, Ronoh received P3,000, and Quisay P2,000 plus trophies and Yakult Energy Drinks from Yakult plant manager Mitsuo Taniguchi.
Mischelle Gilbuena, a runner from Cebu, shared honor with Coringgo by ruling the distaff side in 1:05.19, outpacing Cavite-based Ailene Tolentino and Meriam Miranda, who clocked 1:07.39 and 1:15.52, respectively.

Gilbuena, Tolentino and Miranda won P7,000, P3,000 and P2,000, respectively.

Aver Sister won the 5k in 19.08 seconds, edging Ronald Pelayo in 20.18 seconds and Edenia Villanueva took the female side in 23.49 seconds ahead of Jennybave de la Cruz and Rain Tan, who came in 23.49 and 23.54, respectively.

The top three male and female finishers in the 5k received prizes from special project manager Kenji Egabi.

Jayson Ang won the 3k in 11.57 seconds and Trishia Ramirez ruled the girls' side in 11.55 seconds. They received their prizes from assistant technical manager Koji Kuroda.

Some 2,200 runners competed in the race supervised by race director Rudy Biscocho.

Kenyan Daniel Coringgo crosses the finish line in topping the Yakult 10 Miler held at the CCP complex yesterday.

Source: Rudy Biscocho
Love this Post!? VOTE Pinoy Fitness in the 12th Philippine Web Awards! – Click Here
PS: You can vote everyday