[ad#square-middle]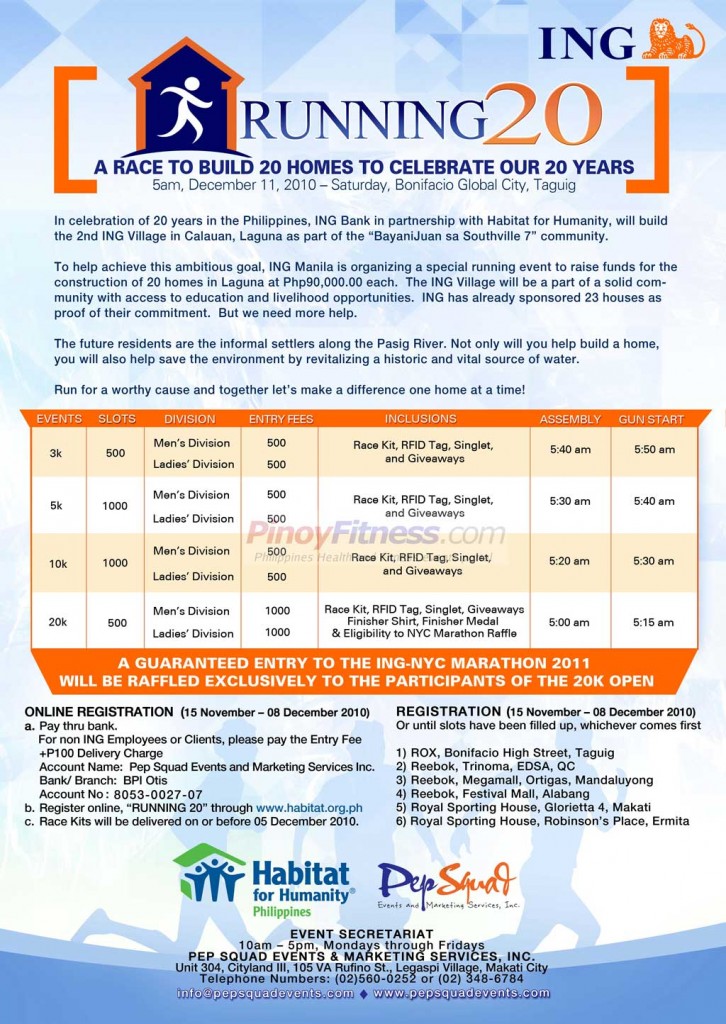 Congratulations to those who participated in the ING Running 20, race results and photo links will be updated once it was released by the organizers.

Download Complete Race Results Here:
[download id="381″]
[download id="382″]
[download id="383″]
[download id="384″]
View Online Results:
ING Running 20 Online Race Results

Note from the Organizers:
If you don't see your name or bib number please email us your information at [email protected]

Dear 5K Runner,

Please find that we have now posted your race results. We apologize for the delay.

We had to investigate and verify concerns that were brought to our attention after the race.

On behalf on ING Manila, Habitat for Humanity and the families who will benefit from the homes you helped build, thank you very much for your support.
Please feel free to post your feedback and comments about this event here.
For complete list of events, Click Here