[ad#square-middle]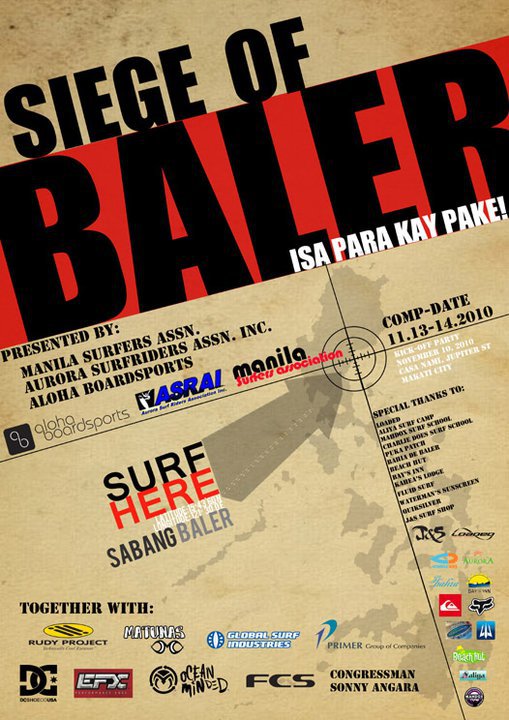 Be part of the upcoming SIEGE of Baler Surf Competition on November 13-14, 2010 happening on Sabang, Baler. Presented by the Manila Surfer's Association, Aurora Surf Riders Association and Aloha Boardsports.
SIEGE of Baler (Isa Para Kay Pake!)
November 13-14, 2010
Sabang, Baler Aurora
Kick-off party will be on November 10, 2010 @ Casa Nami, Jupiter St. Makati City.