[ad#square-middle]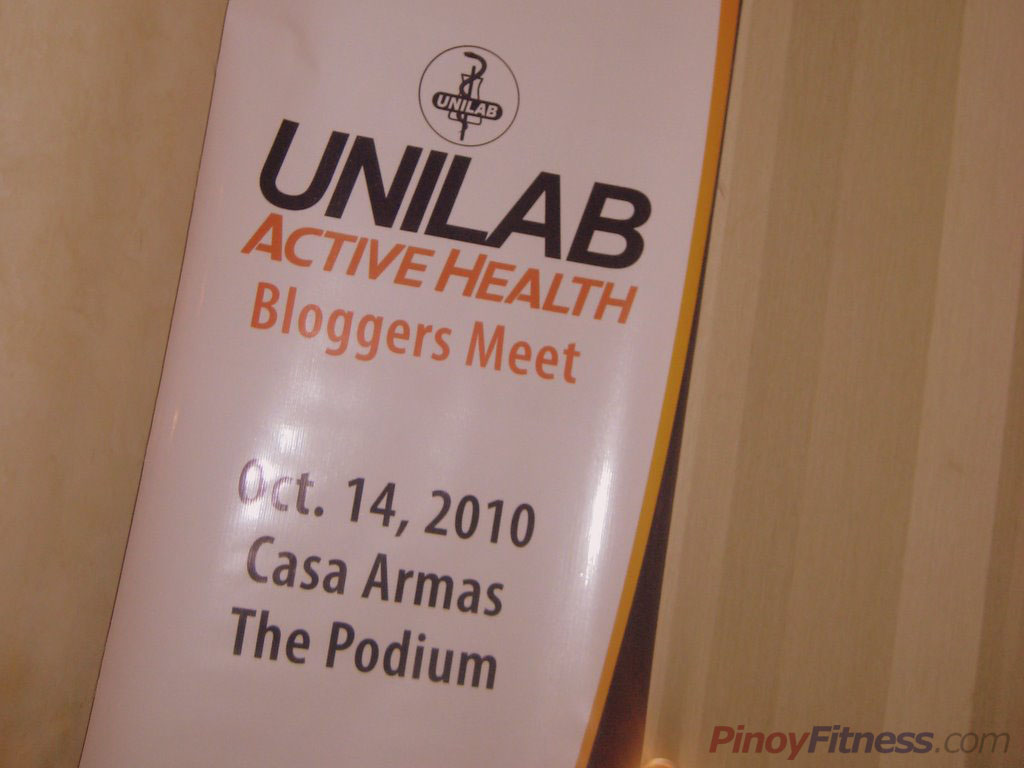 I was fortunate enough to be invited to the UNILAB ActiveHealth Launch and Bloggers Meet that happened on October 14, 2010 at Casa Armas in Podium, where the evening started with a big surprise for me to find out that the organizers of the event are my old friends Parx and Faith from UNILAB.
The event was graced by around 30+ bloggers coming from a mix of running, biking and triathlon industry, where I got to meet up with my friend Ginger ManilaFitness.com, and get to meet some new bloggers @runaholickassy Runaholic, @journeyingjames JourneyingJames.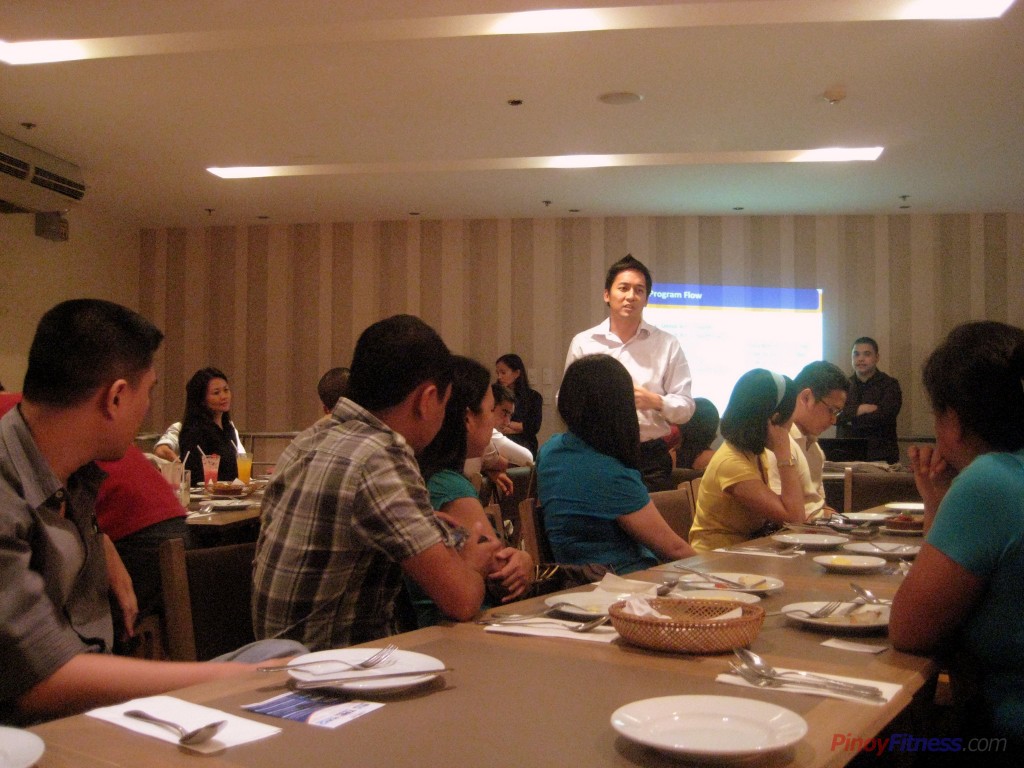 The event started when Alex Panlilio, Division Vice President of Unilab introduced the Vision of Unilab ActiveHealth to promote and help families and individuals achieve good health by providing lifestyle solutions through Active Events such as Bike United, TRI United and Run United 2.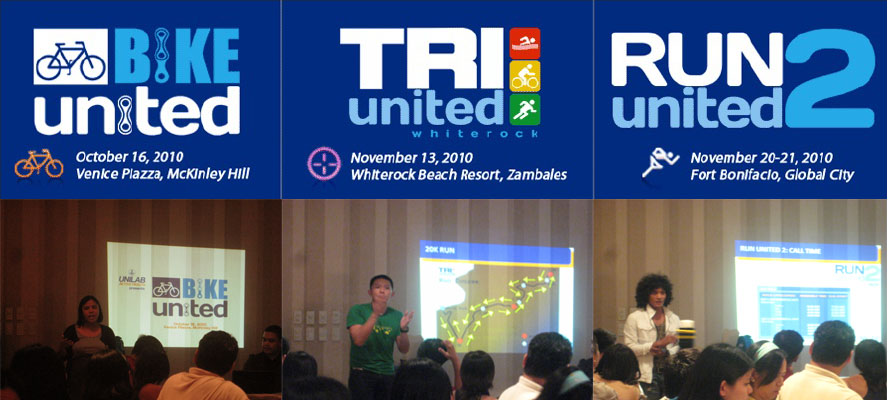 Thena Beltran of Divine Line introduced and presented about the Unilab Bike United Event happening on October 16, 2010. Click Here for more information about this event.
Harvie De Baron of Extribe then talked about the Unilab TRI United happening on November 13, 2010. Click Here for more information about this event.
Coach Rio Dela Cruz described the mechanics for the upcoming Unilab Run United 2 happening on November 20-21, 2010. Click here for more information about this event.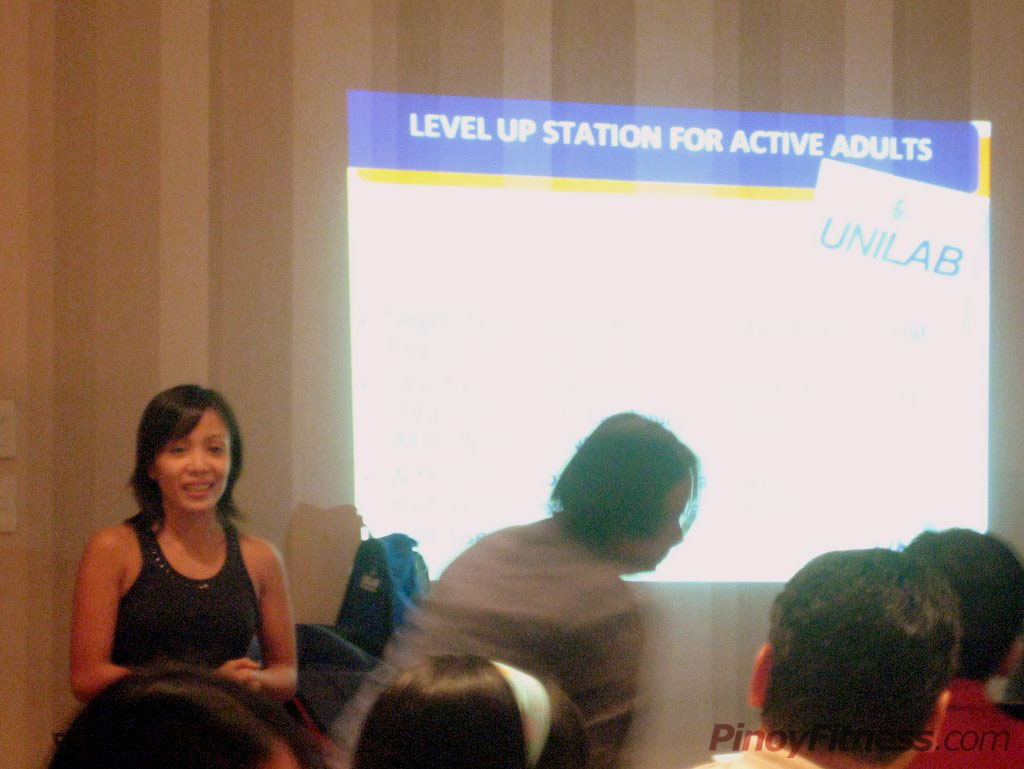 Lastly, Mitch Felipe was able to discuss about the Active Health Village which Unilab positions in every event as an area for every member of the family, for the ACTIVE Kids, ACTIVE Seniors and the ACTIVE Adults. The Unilab Village would also provide an area to FRESHEN UP, CHECK UP and LEVEL UP!
The food that was served was great! I'm so busy eating that I was only able to get a picture of the Casa Armas Baby Lechon.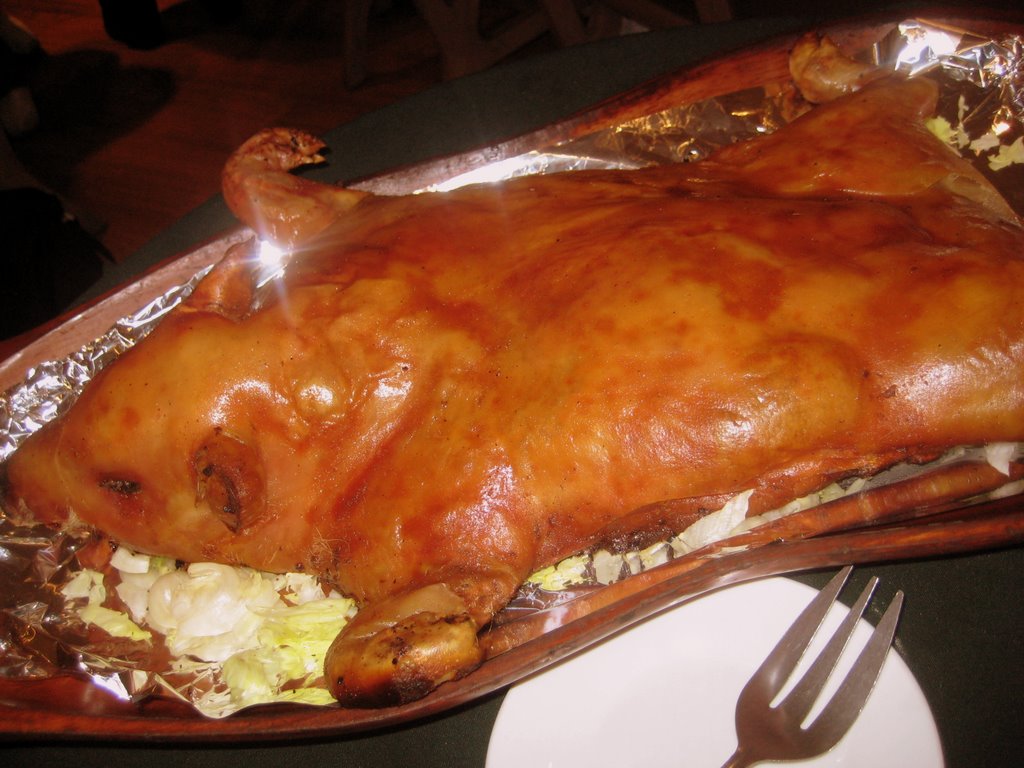 Finally, we are all invited to sign up for the Run United 2 Fun Run for FREE! and each blogger that attended got a loot bag. Thanks UNILAB!! For more information about all the Unilab Active Health Events visit https://www.unilabactivehealth.com/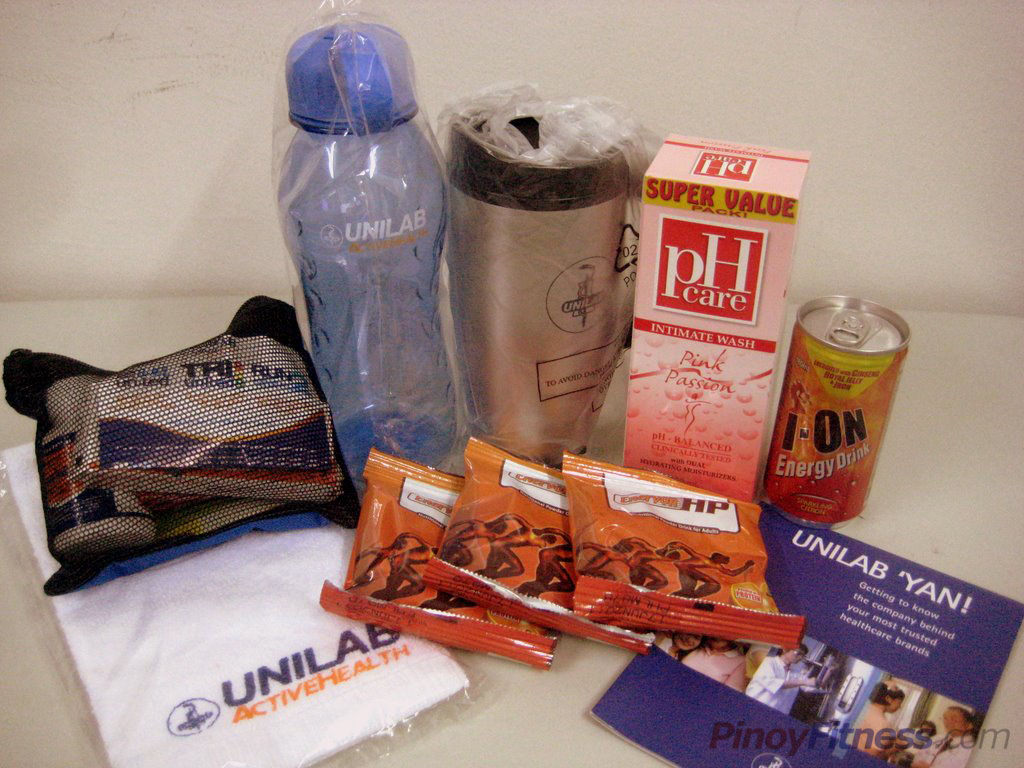 Do you want to get a chance to get a hold of one of these loot bags?? CLICK HERE
Related Links about the Events:
Unilab Bike United
Unilab TRI United
Unilab Run United 2