[ad#square-middle]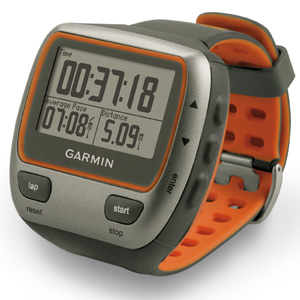 Entering the BER months makes me think of Christmas. And Christmas reminds me of gifts. And if there is one gadget I want to see myself wearing this Christmas of 2010 it's the Garmin Forerunner 310XT.
The 310XT is waterproof, can measure heart rate, calories burned, distance, altitude, pace and a computer link that allows you to transfer information from the 310XT to your computer and plot it on a map. I can just imagine myself training with this baby on.
Garmin Forerunner 310XT retails at PHP 24,500.00. Pricey.
Still, I'm definitely putting this gadget into my x-mas wishlist. What's on yours?