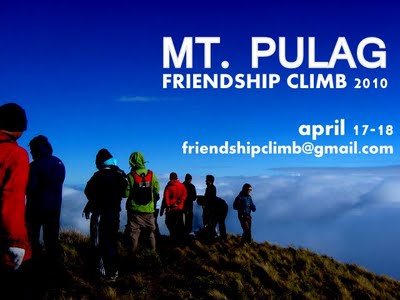 PinoyMountaineer.com already announced the final date for their Mt. Pulag Friendship Climb, it's going to be on April 17-18, 2010, and the climb is expected to be fun and relaxing following the Ambangeg Trail, and you still have enough time to get into shape. So mark your calendars now!
The projected cost of the climb is around P3,000 which already is inclusive of roundtrip transportation from Manila.
For early reservations, leave your name, contact details, and affiliations at [email protected].