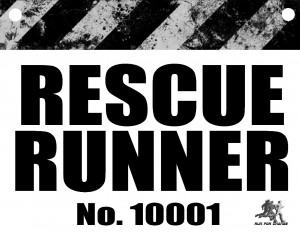 Thanks to everyone for the encouraging response to THE RESCUE RUN.
We met with SM Mall of Asia yesterday and they are supporting the project.  They are letting us use the Mall of Asia area for the run on October 10, 2009 (Saturday) for this fundraising project.
Please pass this on to your teammates, family and friends or co-workers whom you would like to invite to pitch in.
THE RESCUE RUN
October 10, 2009
Assembly and donation turn-over starts at  5:30 a.m.
Official run start is at 6:30 a.m.
It isn't a race. There are no race timing chips, no souvenir t-shirts, no swag bags, no finishers medals, no prize money.
THE RESCUE RUN is open to all athletes, their families and friends. Anyone who is willing to help the typhoon victims while getting a few minutes of exercise.
Route:  Seaside Blvd. from One Esplanade to Coral Way, U-turn at Bay Blvd. (closed loop) Start/Finish on Sunset Avenue  -to be confirmed.
Distances:  3km, 5km, 10km

Donations:  P200 for any distance
Corporate Donors:  P5,000 for 20 runners
All proceeds will be donated to the Philippine National Red Cross's feeding and rehabilitation projects for the Typhoon Ondoy victims
Logistics for the race will be purely voluntary.  We need volunteers for the following on Rescue Run Day:
Please email or text me directly if you wish to volunteer.
It is not a race so there will be no water or aid stations.  PLEASE BRING YOUR OWN WATER, SPORTS DRINKS AND/OR RECOVERY FOOD.
We thought about getting sponsors for water stations but there are thousands of people who need drinking water more than us.  We're sure you understand.
Pre-registration will be care of partner establishments to be announced this Saturday, Oct. 3.  In order to keep track of the donations and participants, we will be issuing RESCUE RUN bibs that serve as a receipt of your donation and also as a small token for your efforts.  A sample of the bib is attached below.  Please wear the bib on the event day as well.  It is our way of keeping track of all the runners on the course during the event.
On-site registration will be accepted as well.
There are plans to make this more than just a one-day effort so please stick around after the run for announcements.  We would like to enlist everyone's support in this in order to gather even more aid from runners or athletes who can't make it on October 10 but still wish to contribute.  We've received positive responses from other companies who are willing to help so we're just working out the details.
We are hoping for a thousand runners to show up on October 10th.  If we meet that target, that's P200,000 right there!  It's a modest sum but it'll feed up to 2,000 people or help repair the homes of many.  That beats any personal best any day!
A big thank you to all the running friends, squads, tri teams, companies and individuals who have gotten in touch with us to ask about the race and how they could help out.
See you on Rescue Run Day, October 10th!