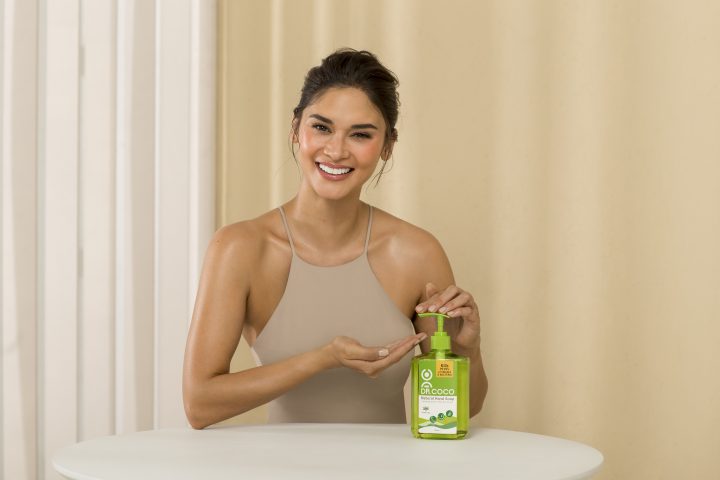 At a new normal-style virtual event, Consumer Care Products Inc. (CCPI) officially announced Wednesday, May 19, the launch of DR. COCO Natural Hand Soap with former Miss Universe Pia Wurtzbach as the face of the brand.
In our pandemic-stricken world today, there is no lack of reminders to wash your hands in the signages we see in every public bathroom, on television, mobile, and computer screens. It's reiterated so much that many have developed a compulsive habit for handwashing, and for good reason. Handwashing is, after all, one of the most basic and effective measures to protect yourself from COVID-19.
Credited mainly to the ravaging coronavirus, some who used to only wash their hands when they came into contact with something of questionable cleanliness, now do so whenever in close proximity to a sink.
But in light of this heightened frequency with which we wash our hands erupts another problem that, according to the team that brought Filipinos DR. COCO, required a soap that doesn't just cleanse but also "nourish hands".
All-natural protection and care
CCPI General Manager for Food and Personal Care Star Estacio claims that washing your hands with DR. COCO effectively kills bacteria and viruses, including coronaviruses – all without being harsh on your skin.
Explaining how their product delivers this one-two combo of anti-microbial protection and skin nourishment, Star states that it's all because of the fact that the hand soap is naturally made with CocoMCT®  – the essential component of coconut oil – and totally lacks the harsh, synthetic components usually found in other alternatives.
Immediately after washing your hands with DR. COCO, you can feel traces of the oil softening the skin, and see a noticeable sheen – as if there is a protective film on your hands.
Coconut oil's potential for protecting against COVID-19
Here in the Philippines, it's part of local folklore that the coconut tree is dubbed the tree of life because of its innumerable benefits gotten from the roots all the way to the flowers, leaves, and fruit. The oil derived from the fruit, no less, has even been dubbed as a supposed "miracle oil."
Coconut oil and its components have been long-studied for their antimicrobial effects, and now amid a pandemic that's claimed countless lives, local scientists rush to study its potential as a supportive treatment for COVID-19. Local fact-checker Vera Files took care to note in an in-depth piece that while scientists found optimistic results, further studies need to be conducted to solidify the claim.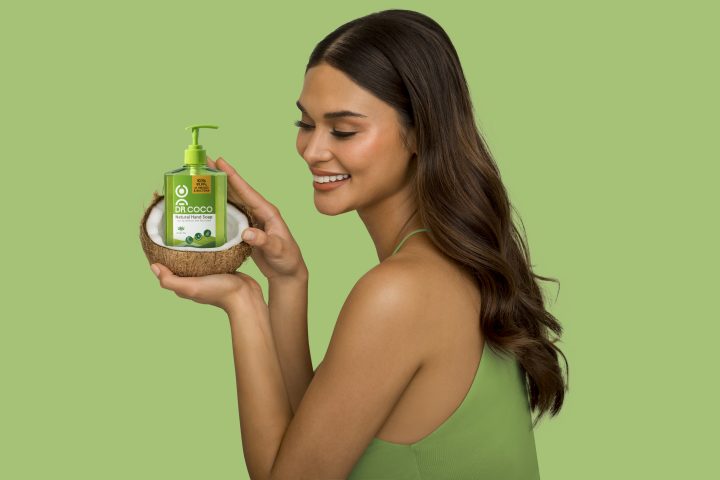 Purely Pinoy, for the Pinoy
"In my heart, I always knew that we Filipinos are capable of producing excellent products but to actually experience one makes me beam with pride," says former Miss Universe and official DR. COCO brand ambassador Pia Wurtzbach, perfectly encapsulating what may be the best advantage this hand soap has.
In an arena where the western and more industrialized nations shine, DR. COCO comes as a local innovation and challenger that comes up to par with global standards for hygiene products. And above all, it boasts a purely local origin as a product made right at home in the Philippines, using home-grown ingredients.
Pia, smiling and with eyes bright with enthusiasm, had this to leave as a final note: "I am proud to present a proudly Filipino-made product of this quality. Magaling talaga tayong mga Pinoy."
DR.COCO is available to order online from both Shopee and Lazada. For more information about the product, follow DR.COCO's on Facebook and Instagram. It is also now available in your favorite retail stores like Mercury Drug, Watsons, Landmark, South Supermarket, and Unimart.
Do you have some thoughts to share about DR. COCO, or just want to show your support for this purely Pinoy product? Share them with us down in the comments section, or over at our Pinoy Fitness Community Facebook Group.