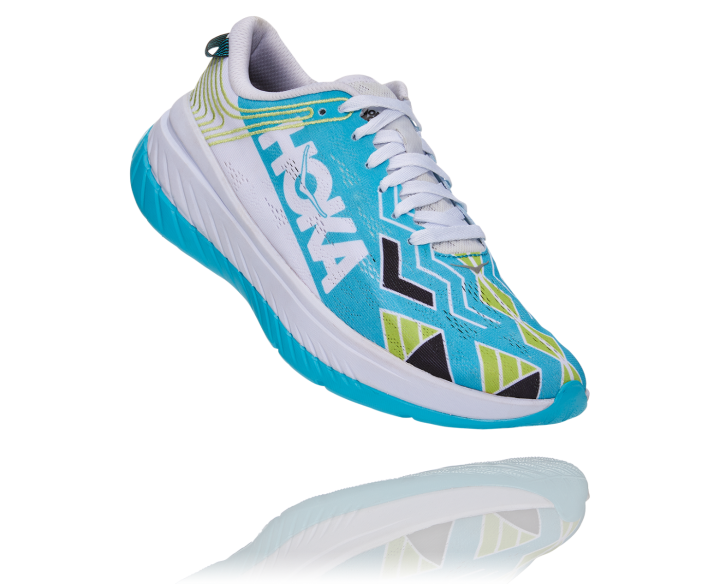 HOKA Fans! Look at this! Ironman just announced the newest IRONMAN HOKA CARBON X limited edition shoes available now for pre-order and is due to ship on October 12th.
Priced at $200, the Carbon X is a high-performance shoe that features a specially-engineered carbon fiber plate and an aggressive Meta-Rocker designed to provide an efficient, propulsive ride.
Completed with a lightweight upper designed with inspiration from the legendary IRONMAN® World Championship in Kailua-Kona, Hawaii, this special-edition Carbon X is designed to empower athletes to fly. You can pre-order one here.
FEATURES:
– Single layer engineered mesh upper offers breathability across forefoot
– Embroidery reinforcement delivers a secure heel fit
– Gusseted tongue provides a lightweight mid-foot lockdown
– Early stage Meta-Rocker delivers an up-tempo ride
– Light and resilient PROFLY X technology provides both a soft and propulsive experience
– Carefully positioned Carbon fiber plate curls under the lateral toes to deliver a smooth transition through the gait cycle
– Wider forefoot platform provides support and stability along with an accommodating and comfortable fit
– Rubberized foam outsole offers a lightweight, responsive, yet durable ground contact