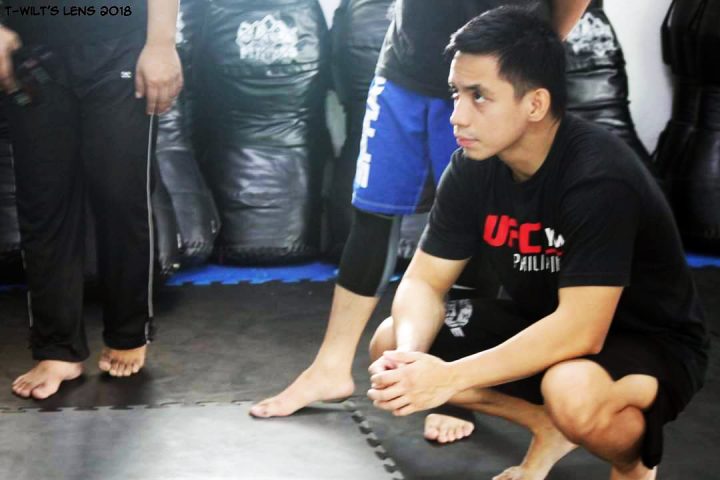 Martial arts have been an integral part of the Filipino culture for the longest time. Multiple disciplines – both local, and those of Western and Eastern influence – were practiced by our countrymen, for generations. Today with the COVID-19 crisis, however,  we are faced with a great threat that may endanger the culture of respect promoted by these disciplines. 
Due to health and safety reasons, gyms have been forced to completely close down at the beginning months of lockdown, causing great revenue losses for the majority of the fitness industry. Eventually, several martial arts classes moved to online platforms. 
Coaches perform to the best of their abilities, despite being limited with their means for teaching. And while this may seem discouraging for most practitioners, some of the most dedicated to the game continue to exercise their passion.
The Combat Community 
Amid these challenges that hinder us, I reached out to a dedicated Traditional and Mixed Martial Artist, Christian Eusebio, a former Professional Fighter with a background in Kyokushin Karate, and my former coach for over three years. He currently works as a full-time striking coach for Origins Athletics and UFC Gym Philippines.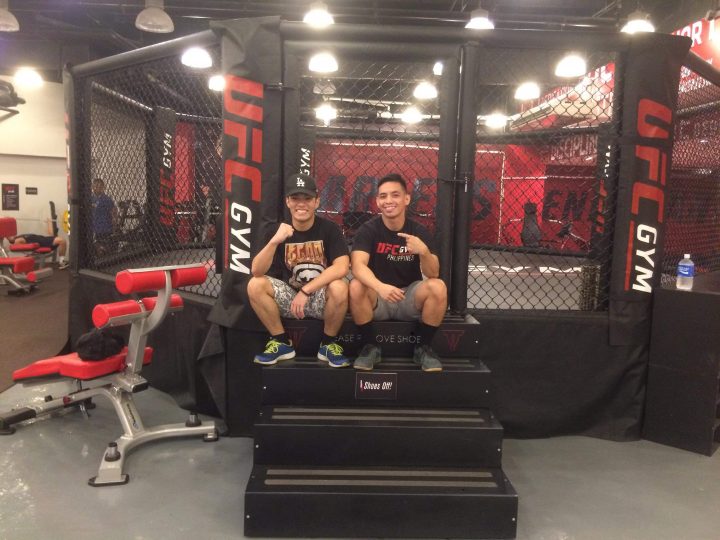 Ever since the closing of gyms, Christian began using  Zoom meetings for the majority of his online sessions. And as challenging as it may sound, his drive to continue did not surprise me. Discipline has always been a core value in martial arts, and he did not fall short in exhibiting it. He shared with me his thoughts and experiences regarding the adjustment from teaching at the gym to the current online setup.
But we always need to adapt to survive.
First, I inquired about the effect of the pandemic to the martial arts or mixed martial arts (MMA) culture here in the Philippines, to which he shared his sentiments: "It really affected the whole martial arts and fitness industry, and it's really hard for some of us especially if the gym is your main source of income."
"At first, it was a struggle, and there were a lot of adjustments needed to be made because of the pandemic. But we always need to adapt to survive. As far as the training is concerned, it had the same impact. A lot of the students' progresses were hindered by the pandemic."
When asked about his motivations for continuing to pursue his vocation, he expressed a great  passion for coaching and the practice saying, "I think that it's my sense of purpose…some of my students convinced me to do an online striking class because they said that they miss training."
He shares that he has even told his students to forego paying him for the lessons and conducted his classes out of charity – the proceeds of which went into purchasing donations in kind for those who are most affected by the pandemic.
"So every class profit is only for donation and the proceeds are used to purchase PPE and protective suits to help other people, especially our medical front liners. We are now on the fourth month of my online striking class. And the project this July is to buy foods and give it to the less fortunate," says Eusebio
Tackling the challenges head-on
Despite his best efforts to continue coaching, he could not deny the struggles that came with it. The MMA Coach shares that the main struggle with hosting classes on digital platforms is the slow internet connections, explaining that "whenever the connection is slow, the whole class is affected."  
He goes on to explain further that online teaching is a completely different experience compared to in-person instruction. "You'll be able to guide them better and show them clearer examples when teaching technique."
On the brighter side, I asked him if it was possible for beginners to learn the practice online, even if they are without prior experience. He replies in the affirmative, saying, "Some of my students now in my online classes are beginners! In order for them to catch up, I make sure to always stick to the fundamentals, as in the basics and nothing fancy! And it's good that they are able to pick them up." 
Finally, he leaves a piece of advice to those who want to pursue martial arts in these difficult times, urging people to try it out. "For me, since we are in a season of pandemic and none of the gyms will open soon, if you want to learn, try to do it now!"
He mentions that there is a wealth of online classes offered by martial arts schools in the country and that people should take advantage of the opportunity, as 'a very profound activity for physical and mental health', citing the collective anxiety people have been feeling. "This will help you keep yourself active and you'll learn new skills despite being quarantined," he urges.
His drive to pursue his passion motivates me to this day, even if I haven't trained with him in a long time. And it was when I saw how focused he was that I knew this culture will never die.
Though it is a common belief that now is a discouraging and depressing time for us, I came to realize that no matter how tough the days may get, we cannot neglect our dreams and we most definitely should not stop pursuing the things that we want. 
I have been training in martial arts for more than four years now, and I regret the days that I skipped training to do something less significant. I didn't realize then how important it was for me to always show up. Today, I yearn for the gym, but to practice social distancing, we need to make do with online platforms and individual training. 
Despite the hurdles that have come with it, this pandemic, shouldn't stop us from supporting the Martial Arts culture here in the Philippines. The disciplines I practiced have taught me to always hit back, no matter how hard I get hit. We lose the fight when we give up, not when we get hurt.
So, together with Coach Christian and all the passionate coaches out there, I am encouraging everyone to strike back with whatever remains of our strength. And in our current world condition, the only way we can do that is by pursuing what matters to us.
–––
Want your story shared on Pinoyfitness.com? Send us an email at [email protected]!