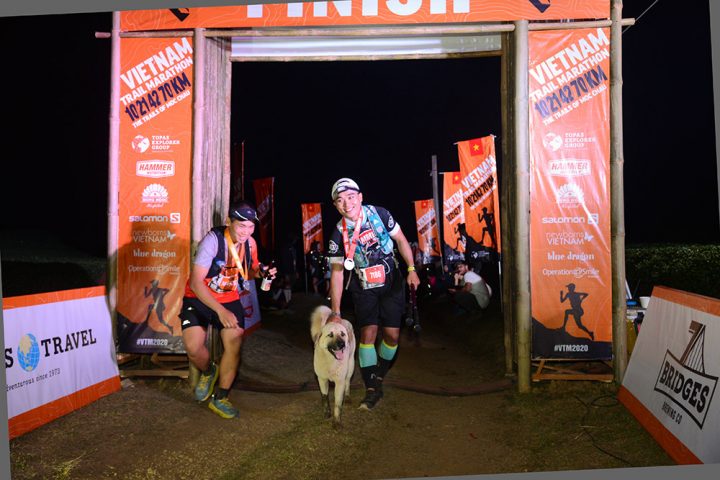 The biggest start of this year's Vietnam Trail Marathon stole the hearts of trail runners along the tough 42km mountain course. He may have run with no official bib, but he was awarded a finish medal after the event nonetheless.
Cam the dog lives at Mama's House, a homestay close to Ban Ang Pine Forest, the start line of VTM 21k, 42k and 70k. At 3am, Cam followed two ultra runners from Mama's house to Ban Ang pine forest. According to some runner's comments on the subsequent Facebook post by race organiser, Topas, Cam actually started with 70k runners to checkpoint 1 and then decided to come back to start with 42k runners. Maybe, he thought 42k was far enough!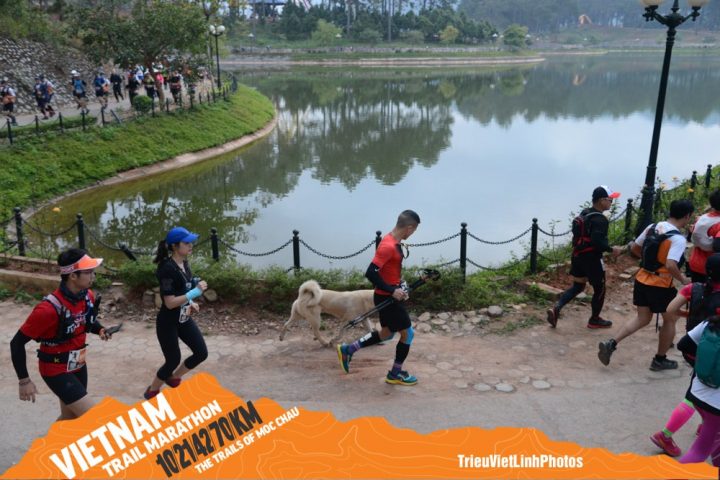 Cam ran to the finish line at around 4:30pm, puffed and lied down calmly waiting for other finishers there.
In fact, Cam started the 42k race last year as evidenced by photos of the event, however he did not finish (DNF) that year!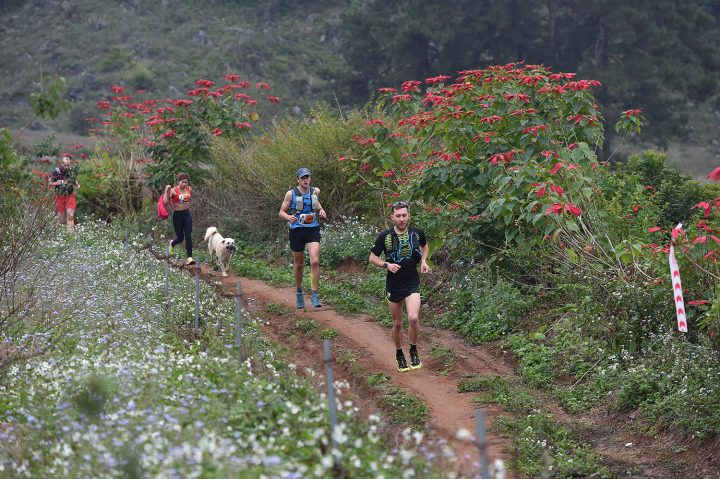 After seeing a notice post on the VTM Facebook page about Cam, his owner from Mama's house Le Hong Thai, urgently called the organizer and came to the finish to pick him up.
The owner said: ​"I picked him up at 6pm from the VTM finish line. He was tired after the race, but the day after he became strong as if nothing happened. I plan to register him for 21K next year ".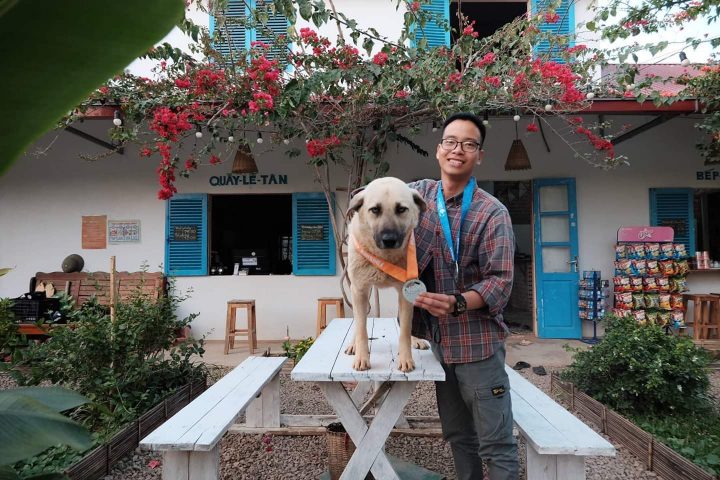 Cam's story has been spread in running communities. Many runners suggested the organizer Topas to present the dog a medal for marathon finisher.
"​Please give him a special medal… not only is Cam a participant… he helped the other runners too.. making this race unique and lifting up spirits!!! Bless this dog!!", Darylyn Tan
a VTM runner commented.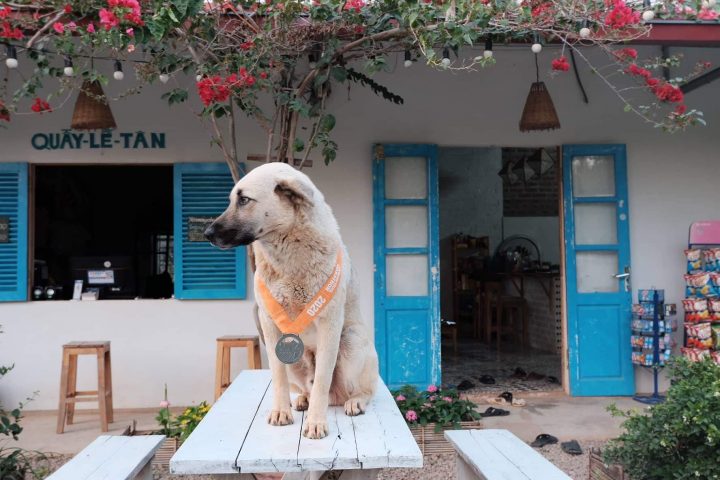 As a result, Cam has since been presented with his very own Vietnam Trail Marathon 42km medal which he wears proudly.
Note: This story has been contributed by topastravel.vn