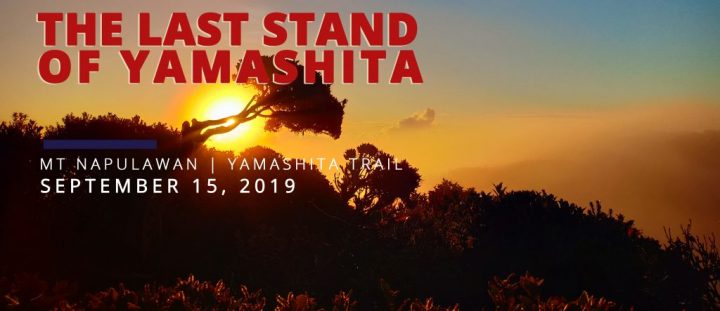 In the 1940s, the Japanese soldiers attacked the Philippines. The Shobo Group which was assigned in Northern Luzon was personally under the command of Imperial Japanese Army General Tomoyuki Yamashita who was also known as the "Tiger of Malaya".
Yamashita tried to rebuild his Army and was forced to retreat from Manila to the mountains. Although Yamashita used delaying tactics to maintain his army the Filipino and American soldiers including the guerrillas was already in the move to put down the Japanese forces. After several months and attempts at fighting his soldiers reduced in numbers. Mt Napulawan in Hungduan Ifugao became the Last Stand of Yamashita and finally surrendered in Kiangan on September 2, 1945.
Through the stories passed on by old folks, we'll try to relive the tracks the trails used by the Japanese army… hence, Team Malaya together with the municipality of Hungduan, Ifugao bring you "THE LAST STAND OF YAMASHITA".
The Last Stand of Yamashita
September 15, 2019
Mt Napulawan, Ifugao
21K|50K
Organizer: Team Malaya
Get Updates – Click Here
Registration Fees:

21K – P2000
50K – P2800

- Inclusive of Personalized Bib, Certificate, Post Run Meal, Finishers Medal, Finisher shirt
Registration Venues:
1. Online – Click Here
For More Information:
Email [email protected]